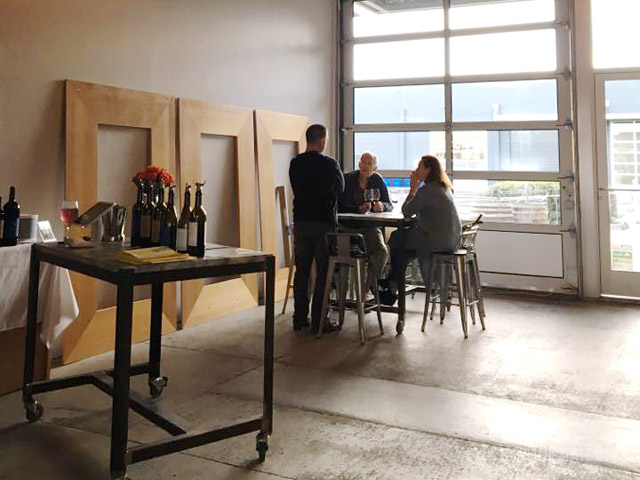 There's nothing I love more than spending a Saturday meandering from one winery to the next. But I don't always have time to drive 30 minutes to the Woodinville wineries or 4 hours to the other amazing Pacific Northwest wineries.
Luckily, there are more than 20 Seattle wineries offering wine tastings right here in the city. I've been to just about all of them and found myself going back to a handful again and again. I'll outline where all the Seattle wine tasting locations are and list out the best Seattle wineries of the bunch.
Seattle's Urban Wineries
There are 23 wineries in Seattle spread throughout four districts:
North of downtown
Downtown Seattle
West Seattle
The Industrial District
The Seattle Urban Wineries organization has both a printable and interactive map of all the wineries throughout the city here.

My Favorite Seattle Wineries
When I'm in need of a day of wine tasting, I head to SODO and Georgetown in the Industrial District. It has the best concentration of wineries all in a short walk or drive of each other. You can grab a bus from downtown there easily, or just Uber to one location and walk.
Here are the Seattle wineries that stand out among the 23 Seattle wine tasting options you have to choose from.

Last Updated January 2018. I plan to add to this guide as more wineries meet my standards, so pin this for later and check back often!

Cloudlift Cellars
Industrial District | website | tasting fee: $10, waived with $20 purchase | hours: Sat & Sun 1 pm – 5 pm | Go for: Affordable wines from a charismatic winemaker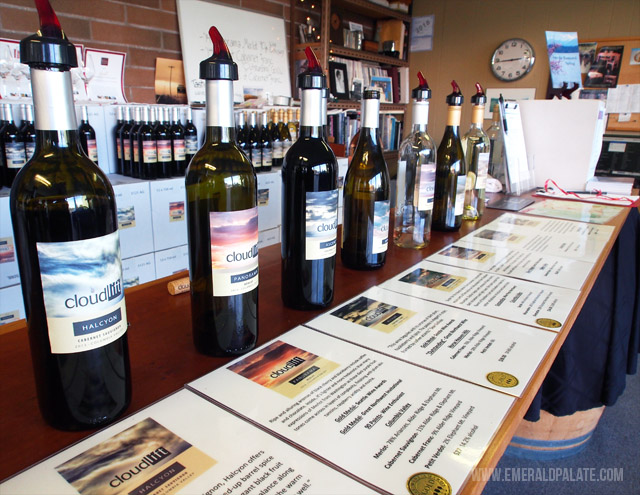 Cloudlift Cellars is the first Seattle winery I went to in SODO. What it lacks in ambiance (it's a small, re-purposed office), it makes up for in story and taste. Its owner, Tom Stangeland, greets you warmly and takes you on a journey through 8 of his wines. And he's a natural-born storyteller.
For example, just this last trip he took us through how he ended up in winemaking. He started his career as a chef and transitioned to furniture making at some point. But when it comes down to it, he said he "is a maker of things". He was introduced to wine and wine pairing through his culinary career, and so in 2001 decided to take on winemaking full time.
He says his wine philosophy is to make wine that pairs well with food. Thus, he avoids big jammy wines from Red Mountain, which is known for their big wines. Instead he focuses on dryer wines with a much more subtle complexity.
Tom gets his wines from about 6 vineyards in eastern Washington. Most of his wines are blends, which he says he became fascinated with when he realized it's much more about palate than science.
Cloudlift is the winery I always make sure to visit on a SODO wine tasting day. I love them so much, in fact, that I just joined their wine club (a 3 or 6-bottle commitment twice a year). And since all their wines are from $18 – $32, this definitely won't break the bank.
What to taste: The Lucy rose ($14), Updraft white ($18), and Halcyon red ($30). The 2016 Lucy (so named because Cloudlift is on Lucile Street) is a just-touched-pink rose made from cabernet franc grapes. It's dry on the front palate, with subtle hints of strawberry on the back palate.
The 2013 Updraft is made of sauvignon blanc and semillon. It's a bright wine full of pineapple and lemongrass flavors. It's dry and complex, nothing like those watered-down-tasting, easy-drinking whites you're sucking down more for relief from the heat than the taste.
The 2013 Halcyon is a departure from the light Lucy and Updraft. It's a big, meaty red filled with blackberry after notes. It's mostly a cabernet sauvignon, with just 2% merlot. I'm more of a fan of Tom's whites and roses, but this wine (particularly this vintage) is worth a try.

Structure Cellars
Industrial District | website | tasting fee: $15, waived with purchase | hours: Thurs 2 – 8 pm, Fri 12 – 8 pm, Sat 12 – 6 pm, Sat 12 – 5 pm | Go for: Seriously good reds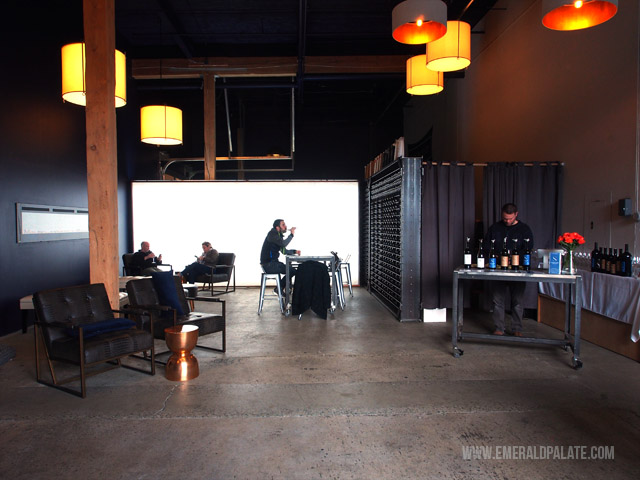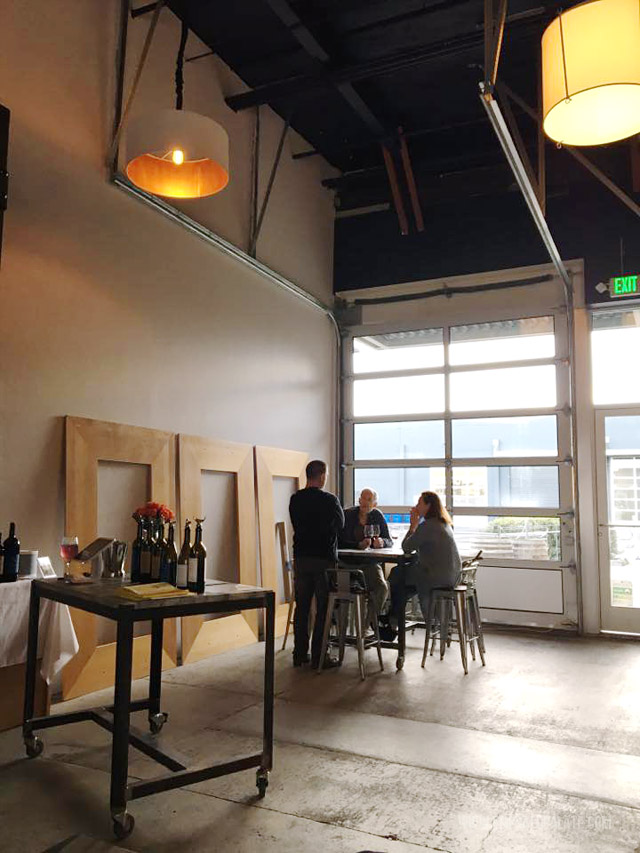 I go to Cloudlift for the whites, roses, and welcoming winemaker. I come to Structure for their bad ass red wines. It's rare that I don't love everything they're pouring. They make really awesome, complex and fruit-forward reds that have me saying, "Oooo this is so good," after every sip. Just talking about it is making me think this is another wine club I need to sign up for…
I also love the winemaker's story. Brian started as a "vodka guy", but was introduced to wine by his wife, Brandee. They started making wine in their basement in Ballard and slowly grew their offerings to the 2,500 cases a year it is today. If you want to read a really endearing version of how they got started, read this about page written by Brandee.
What to taste: If it's available, try the 2015 Piloti ($27). It's a full-bodied cab franc that's dry at first with a blackberry finish. The 2015 Bauhaus Syrah ($25) is also a goodie, with its peppery nose and big berry finish (it says on the tasting notes that I'm not allowed to say it's jammy, but god I want to!). Lastly, if the 2015 Foundation cabernet sauvignon ($35) is available, try this too. It's dry and tastes like caramel and blackberries!

Full Pull Wines
Industrial District | website | tasting fee: $10 for non-members, waived with purchase | hours: Thurs – Sat 11 am – 5 pm | Go for: A curation of the best wines from the PNW and beyond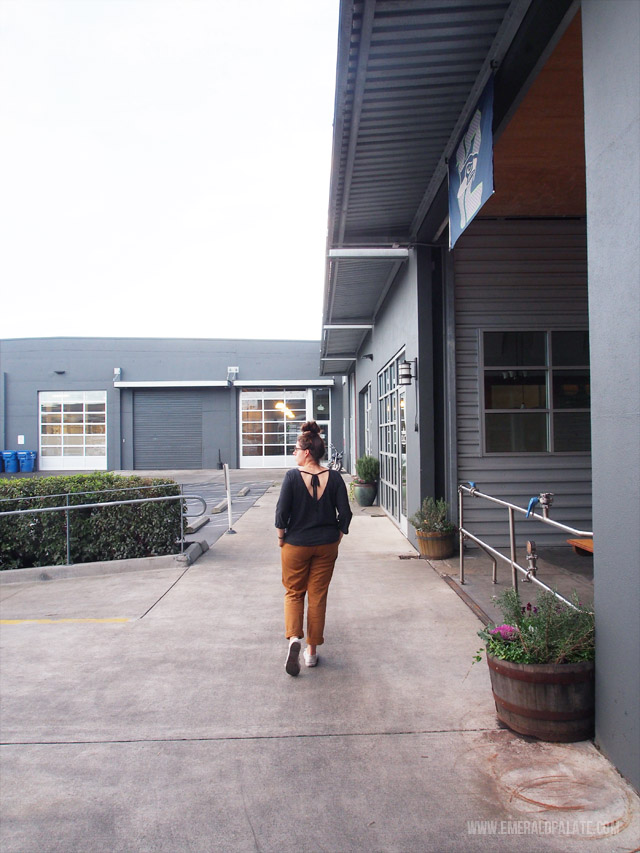 Full Pull is a bit different than your typically Seattle winery. That's because their strength is in curating the best wine. It was started by soon-to-be Master of Wine, Paul Zitarelli, when he converted his popular wine blog into a wine list. The concept is pretty simple:
He tastes a lot of wine and picks ones he likes.
He sends a list of them out to his email list.
People on his email list buy it.
Then these people go pick it up at Full Pull.
The wines featured are mostly from boutique Washington wineries, but sometimes you'll find them from all over the world. I'm a list member and I've literally loved everything I've ordered. Everything.
What's super fun about their offering is that you can also get their own label, Full Pull & Friends. They don't make the wines, but rather put their label on premium "juice" from wineries that created an excess of their wine. You never know which winery it is, but it's usually wines going for quite pricey bottles and you'll get them for a fraction of the cost.
Lucky for non-list members, they're open to the public on Thursdays through Saturdays for tasting. You can purchase some of the wines on the spot, but to get the full selection you'll want to sign up for their email list.
What to taste: I can't tell you, because it's always changing! But honestly, everything Paul tastes and suggests is gold!

Nine Hats Wines
Industrial District | website | tasting fee: $10, waived with $20 purchase | hours: Thurs – Sun 12 pm – 6 pm | Go for: Drinkable, everyday wines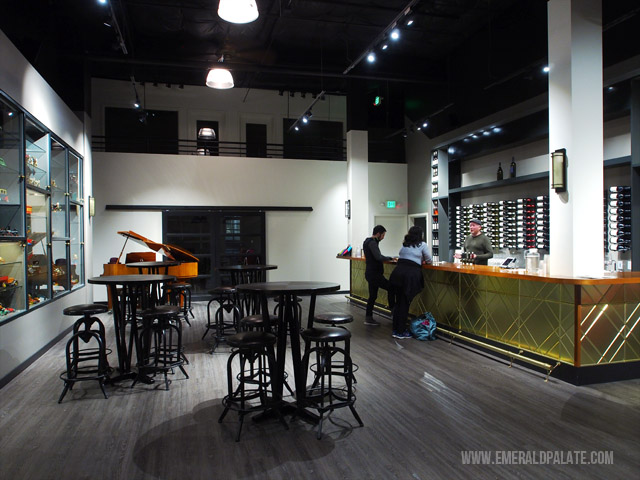 Nine Hats is a larger winery, producing about 18,000 cases per year. That's because they're the sister label of Long Shadow Winery out of Walla Walla. What's interesting about Long Shadow is that they don't actually make any of their own wine. Rather, they've gathered 9 different winemakers from all over the world to highlight Washington grapes and make scrumptious wines. That "9" is where the name Nine Hats came from.
Besides easy-drinking wines, Nine Hats has a laid back atmosphere. Vintage toys line the cases and there's a piano in the corner, where you can hear someone playing weekly. They're also about to open Nine Pizzeria next door, which means there will be some more food options within walking distances as you sip the day away.
What to taste: If it's available, try the 2015 Reisling ($14) that's dry with fruit flavors or the 2015 red wine blend ($20) that's full of caramel and vanilla goodness.

More Wine Tasting in Washington and Oregon
These are my favorite Seattle wineries, but there's so much more awesome wine within driving distance of Seattle. Here's a breakdown of some of my favorite wine regions in the Pacific Northwest:
Pin This For Later

Other Articles You Might Like