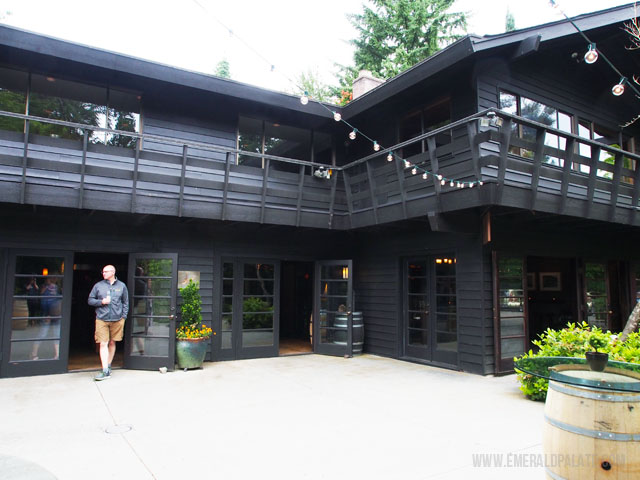 If you've seen my past guides to PNW wineries, you know I have a near reverence for wine. I'm constantly researching places to try and sipping my way through the best wineries in the region.
Washington is home to some of the best wine in the world, and people living or exploring Seattle have a great wine tasting area nearby: Woodinville. This wine-loving town is about a 30-minute drive from Seattle and has more than 100 wineries and tasting rooms.
I've explored most of the wine districts in the area, so I'll break down the areas and give you a local's perspective on the best Woodinville wineries.
The Woodinville, WA Wine Districts
Most Woodinville wineries do not grow their grapes in Woodinville. That's because the cooler, wetter Seattle-area climate isn't ideal for growing. Most grapes are grown in eastern Washington, so a lot of the wineries in Woodinville are outposts of their parent winery in Walla Walla or Yakima or they purchase their grapes from these areas.
The wineries are organized into 4 districts (there's a 5th "Downtown District", but this has only food and no wine so it does not exist in my mind 😛 ). These include the Hollywood, Warehouse, Gateway, and West Valley districts. Most of the wineries can be found in the Hollywood and Warehouse districts, and some wineries even have outposts in both areas.
The Woodinville Wine Country official site has a great map outlining all the areas. This is handy if you want to get a full lay of the land, but my map below will outline the best wineries to seek out.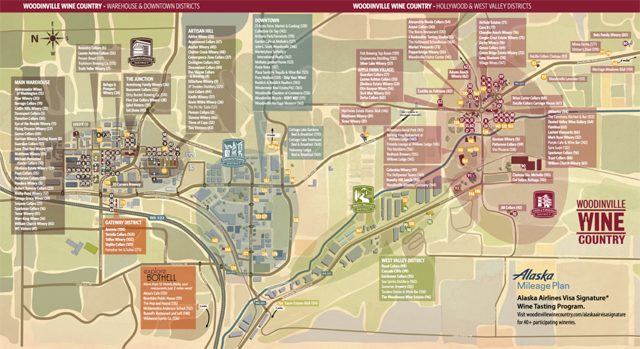 My recommendation is to focus on one area per day so you can hit up more wineries!

Getting to Woodinville
Real talk: getting to Woodinville from Seattle can be a real slog. It's only 30 minutes away, but it's a long trip to take using public transit. When you're drinking, figuring out how to safely get around can be enough to pull your hair out!
To avoid this, here are my recommendations if you don't have a designated driver. If you have 1-4 people, just take an Uber or Lyft if you want to do a full day of tastings. It will be about $45 each way during non-peak hours and you can choose one district and walk between wineries.
If you have 5-12 people plus access to enough cars to fit everyone, I highly recommend using Main Street Drivers. Think of them as the Airbnb of designated drivers. For $35/hour ($40/hour on weekends) plus a 20% gratuity, you can hire someone to drive you to Woodinville and between wineries using your car.
This is generally more affordable than renting a party bus because you're not paying for a company that has to maintain its own vehicles. Especially if you don't have enough people to fill said party bus, this could be an economical and fun option.
How it works: Simply tell Main Street Drivers when you want to be picked up, how long your trip will be for, and if they need to make multiple stops to pick up other passengers (which is included in the price!). One of their insured and background checked drivers will meet you at your first pickup location wearing a suit.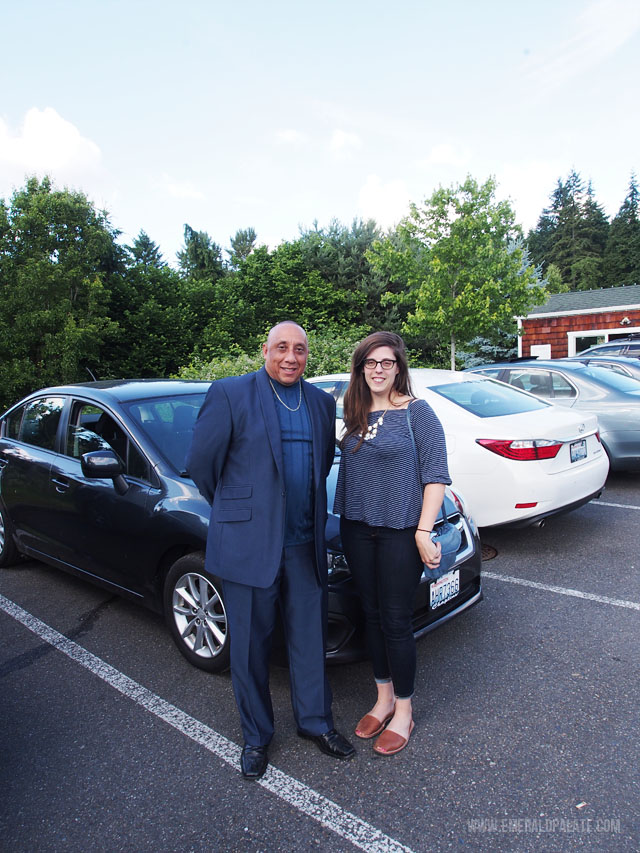 This was my driver, Phillip. He showed up early and was one of the highlights of our recent trip to Woodinville. He knew how to play it: he was familiar with the area and did just the right amount of talking. We discovered we were both from Jersey and he told us stories about his days as a personal chef and when he was in the Navy. However, when there were lulls in the conversation Phillip just let it be. He wasn't one of those drivers that keep at you until you break down and talk nonstop or uncomfortably say you'd like to "just relax in silence".
During your trip, your driver will bring you right to the door and park your car. When you're done, you just text them and they come, pick you up, and take you to your next stop. They wait with your car the whole time and will squeeze in their own lunch while you're enjoying your afternoon of wine. And if you don't feel like planning or want to get their local perspective, they're more than happy to recommend wineries worth visiting.
Disclaimer: Main Street Drivers offered me complimentary services to explore Woodinville. However, all opinions are my own and only brands I think are worth the investment end up here. Thanks for supporting the brands that make The Emerald Palate possible!

My Favorite Woodinville Wineries
There's a few more wineries and restaurants on this map than there are below, but that's because I use this as my master map of places to try. However, the below ones are my top choice!


Last Updated July 2017. I plan to add to this guide as more wineries meet my standards, so pin this for later and check back often!

JM Cellars
Hollywood District | website | tasting fee: $15, waived with $45 purchase | hours: Fri – Sun 11 am – 4 pm | Go for: Beautiful forest oasis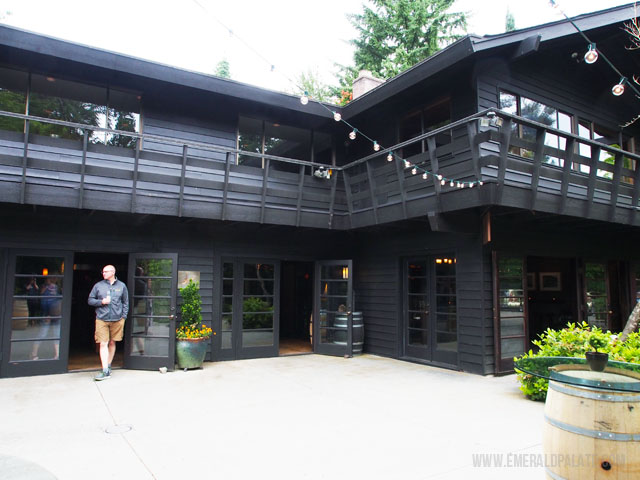 Family-owned JM Cellars is one of my favorite wineries in Woodinville. It's off the beaten path in the Hollywood District, a bit up the street from wine behemoth, Chateau Ste. Michele. It requires scaling a relatively steep driveway that has valets to help you park. But the drive is worth it because it makes for a secluded forest vibe.
The main wine tasting building is like a posh log cabin. You walk through wall-to-wall windowed doors to get to the bar where they line up around 5 wines to taste. The staff is friendly and knowledgeable. One of my "snob" tests is whether or not they get pissy when my boyfriend and I split tastings. This place didn't bat an eye when we asked, and actually commended us for safe tasting practices. Talk about grace!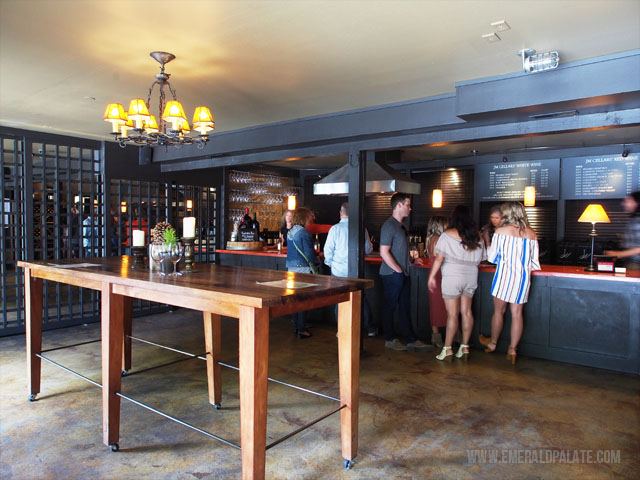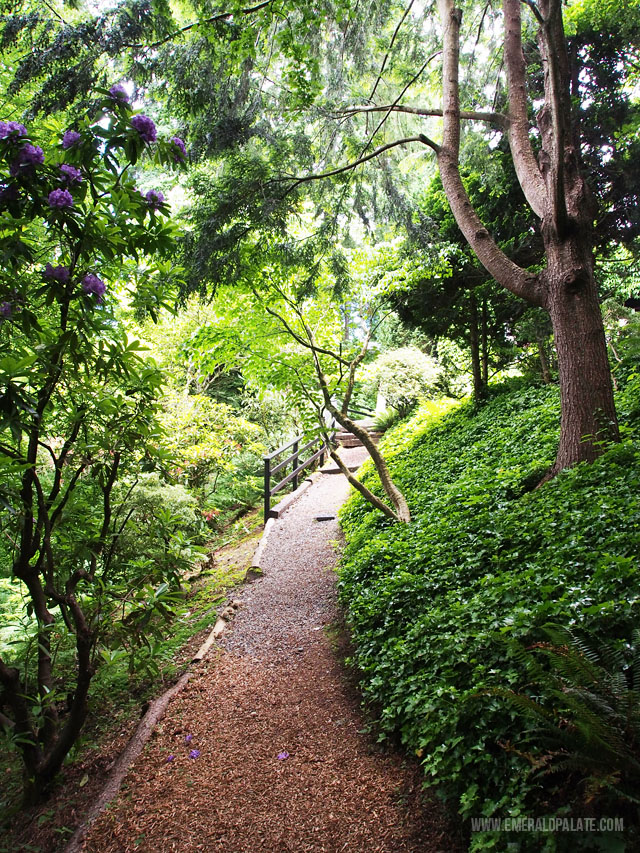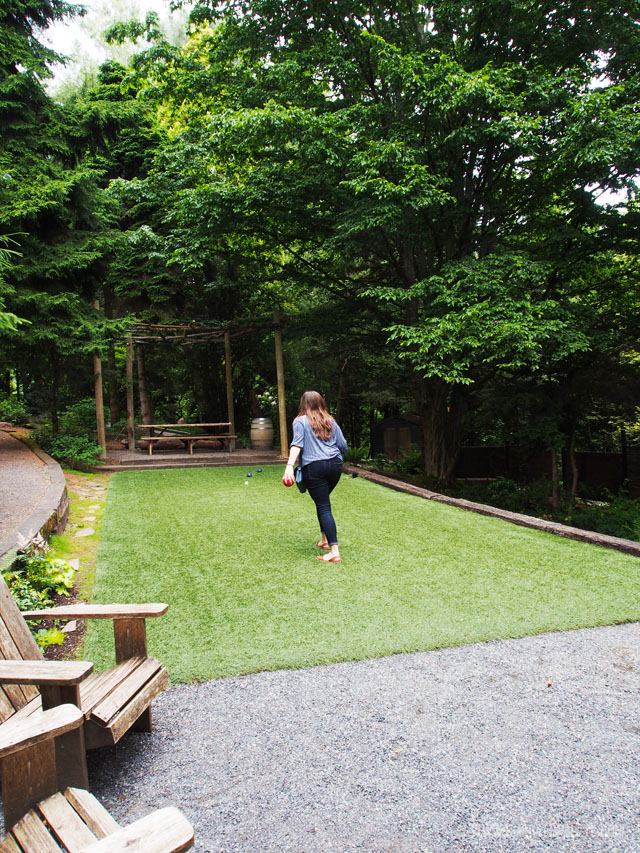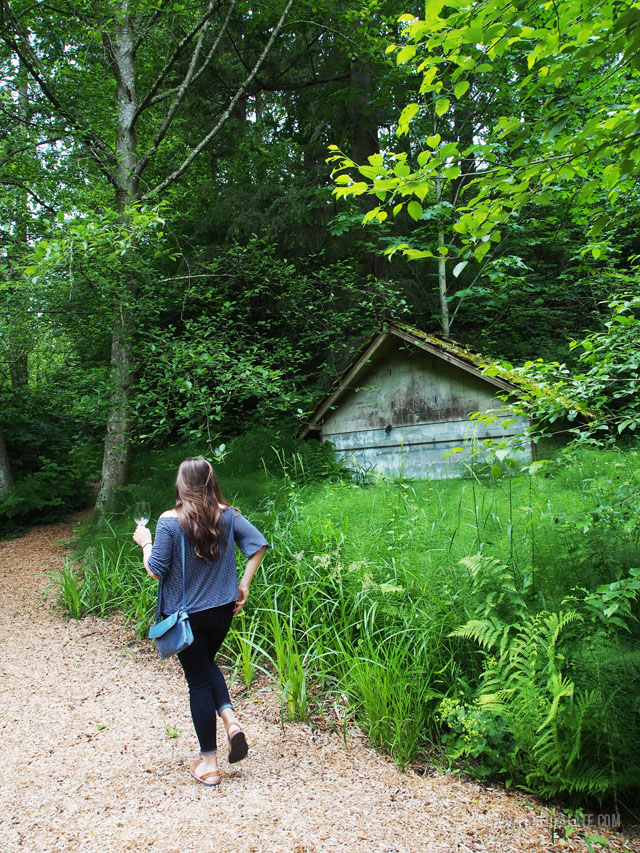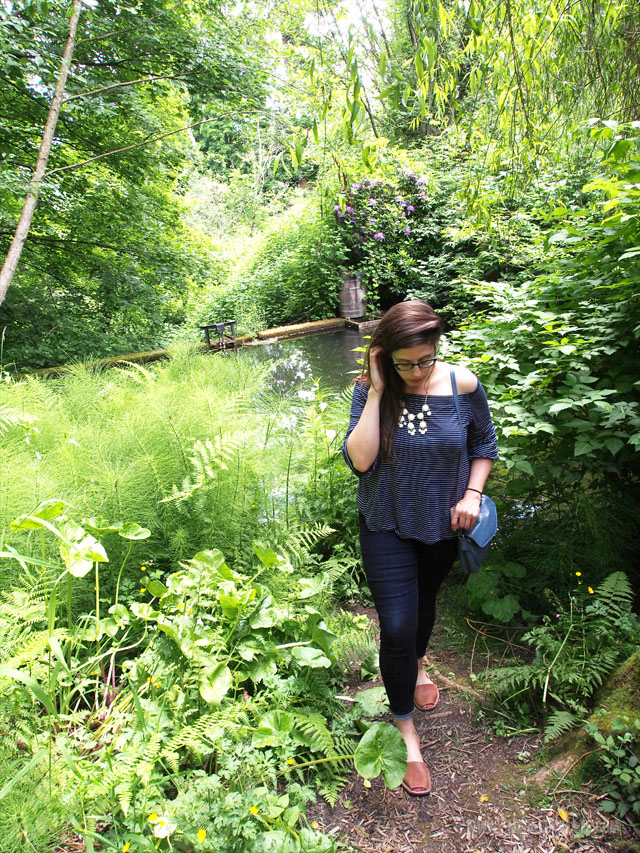 Next door is a barn-like hall for weddings, and the grounds boast a fire pit, stringed lights over a patio, a bocce ball court, and an easy trail down to a small pond and abandoned, shed-like building that's nestled in a sea of ferns. We always say, "This would be great for our wedding," when we come here because it has so much ambiance.
What to taste: If it's available, try the Cinsaut Red. The 2015 smells smoky, but actually has a nice raspberry jam after taste. It's like a pinot, but heavier. Cinsaut is a grape varietal that's difficult to find in Washington, so give this one a try!

Adam's Bench
Hollywood District | website | tasting fee: $20, waived with purchase | hours: Sat only 12 – 4 pm | Go for: No frills, serious wine cred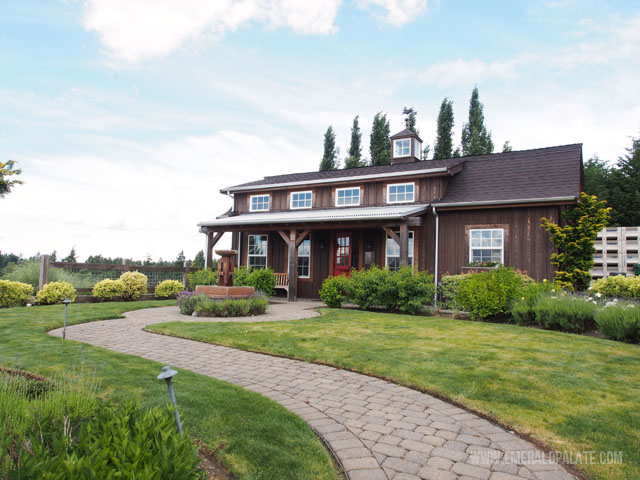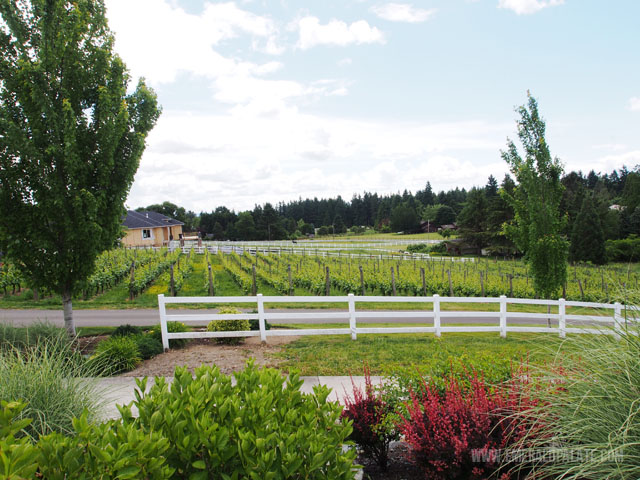 Adam's Bench is a husband-and-wife owned, small batch winery that literally sits on the couple's property. They focus on reds only, which means they do them well. And doing reds well means bottles are pricier than some of the other wineries on this list, like $40 – $70. But oh are they worth it.
When you enter there's a small, modest tasting room that includes some seating and one vintage bench. The owner came over and told us that the bench was from an elementary school in Indiana, where students who were waiting in line to go to the principal's office had to sit and wait their fate. It's quaint stories like this, the fact that the owner is telling his own tales, and the off-the-beaten-path nature of this place that makes it so special.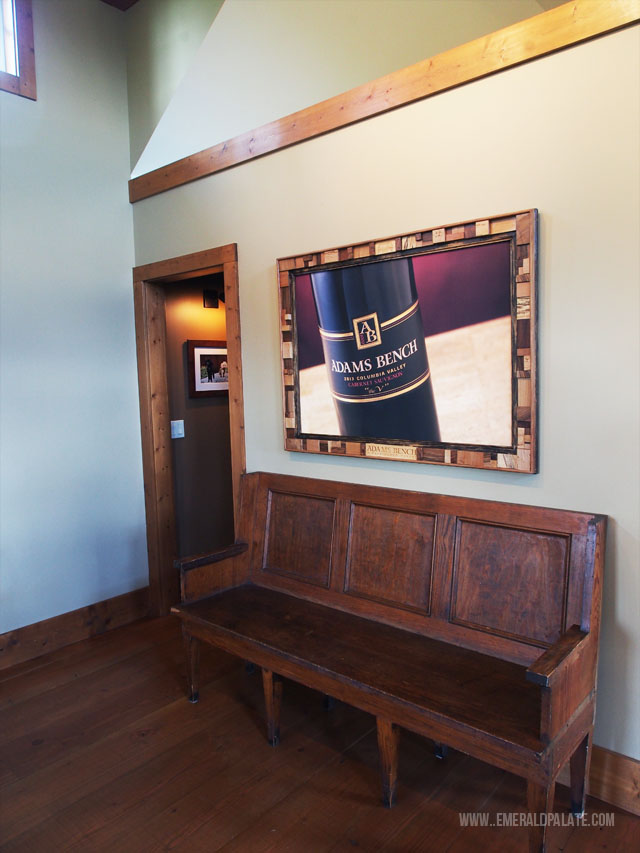 What to taste: If it's available, try the Stillwater Creek Cabernet Sauvignon. The owner explained how he loves this varietal of cab grapes for their piney flavor. But because their yield isn't large, many wineries don't want to grow them.

aMaurice Cellars
Hollywood District | website | tasting fee: $12, waived with purchase | hours: Thurs – Mon 12 – 5 pm | Go for: Beautiful, estate grown wines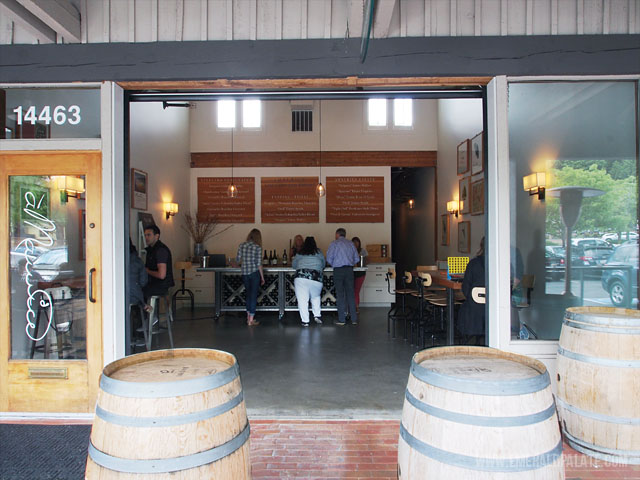 Okay, aMaurice is essentially in a strip mall. But it's a strip mall full of other wineries, so you can go boom, boom, boom through a few all at once. It has a beautiful and bright white interior with a garage door that lets in a lot of light. And the walls are lined with pictures of their wine labels, which are drawn by the owner or local artists. Basically if aMaurice wanted to decorate my house, I'd let them.
But we're here to talk about the wine. And the wine is heavenly. All the ones I've tasted are really balanced and smooth. There was one, a viognier blend, that smelled like cheese but tasted acidic and bright. Another had that jammy, but not too sweet finish I always love.
Also, aMaurice is in Walla Walla, so if you head to eastern Washington make sure to check them out where their grapes are grown!
What to taste: Get the estate-grown "Fred" if it's available. The 2013 vintage I tasted recently had a really awesome jammy finish. It's also one of their artist labels, so you'll likely want to save and frame it when the bottle is finished!

Gorman Winery
Hollywood District | website | tasting fee: $10, waived with $28+ purchase | hours: Mon – Sat 12 – 6 pm | Go for: lunch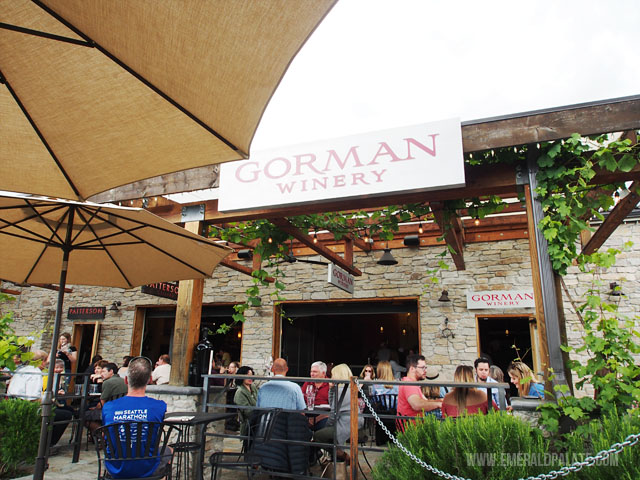 Yes, you read that right. I recommend going here for lunch! Hey, if you're spending the day wine tasting, why would you stop to eat when you can go someplace where you can eat and drink?
Gorman Winery has a Warehouse District location too, but only their Hollywood District one has a patio with tables for eating. It's unlike a lot of other wineries on this list in that it's loud and lively. The owners are musicians, so there's loud music playing and the wait staff is hustling and bustling around.
Honestly, I find their wines just ok. But it's a great place for lunch. I recommend getting the polpette meatballs and tanina pizza. The meatballs have some pretty incredible red sauce. No seriously, I kept saying, "I fucking love this sauce." And I like to think it wasn't just the wine talking. 😉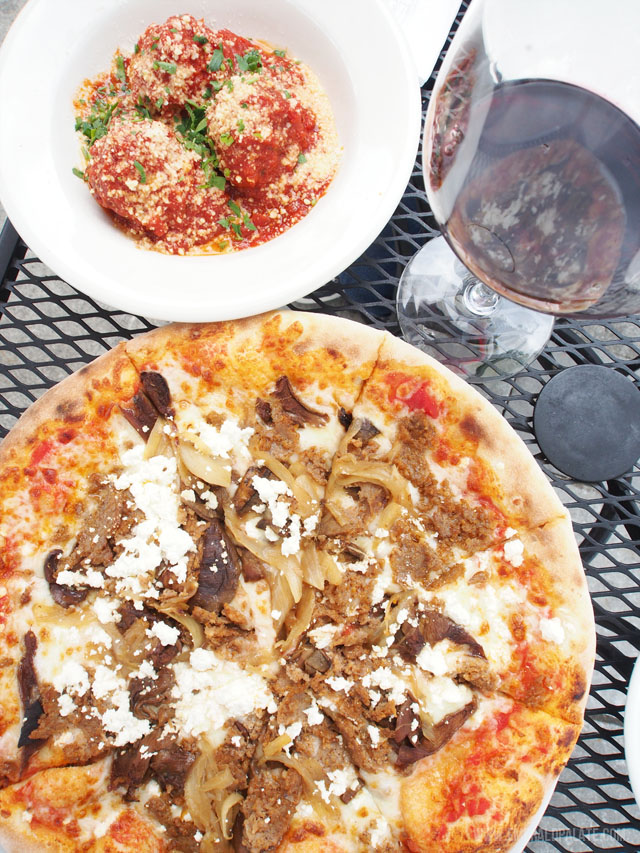 The tanina pizza has this amazing sausage that reminds me of the meatball topping I used to get growing up on pizza back on the east coast. And the caramelized onions add an irresistible sweet tang to the savory pie.

Obelisco Estates
Hollywood & Warehouse District | website | tasting fee: $15, waived with purchase | hours: varied, see below | Go for: Art & solid wines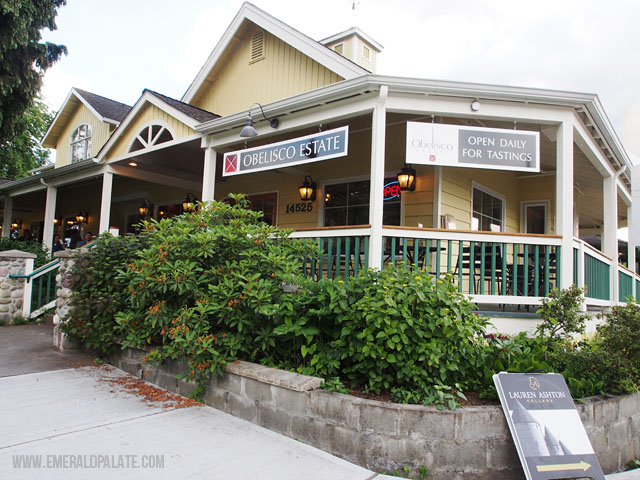 Obelisco is one of my other favorite wineries in Woodinville. They have two locations with oddly specific hours. The Hollywood District location is open the following days and times: Sun 12 – 5 pm, Mon – Thurs 1 – 6 pm, and Fri – Sat 12 – 8 pm. Their Warehouse District location is open Sat 12 – 5 pm and Sun 1 – 4 pm.
Their Hollywood location is cozy, with local artists' work lining most of the walls. There's a wrap around deck with seating and you can enjoy 8 wine tastes, which makes this place one of the best values too. I like most of their wines, which range from a 92 malbec to a Riesling that somehow smells like rubber but tastes reminiscent of white grape juice.
What to taste: If it's available, get their cabernet sauvignon rose. The 2015 vintage I tasted has a beautiful color. It smells like cheese, but it tastes caramely and jammy. And it's heavy for a rose, which I always appreciate.

Lauren Ashton Cellars
Hollywood & Warehouse District | website | tasting fee: $15, waived with purchase | hours: varied, see below | Go for: Friendly, knowledgeable staff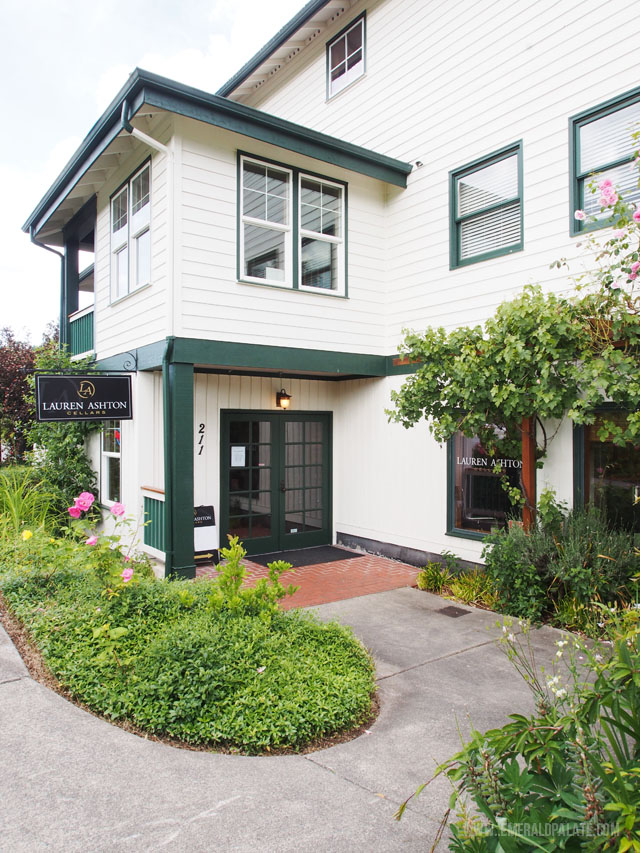 Lauren Ashton is in a quaint, coulda-been-my-dream-house building. The staff is super friendly and will tell you detailed tasting notes to look out for in their wines. I always find their wines to be super solid, and since it's just around the corner from Obelisco it's a great place to stop on your wine tasting tour.
They're another winery with oddly specific hours. They're open the following times: Mon 1 – 5 pm, Tues – Wed by appointment only, Thurs 1 – 6 pm, Fri – Sat 12 – 6 pm (with live music from 6 – 8 pm), and Sun 12 – 5 pm.
What to taste: If it's available, their 2014 cabernet sauvignon. It's a full-bodied wine that has a great jammy after taste.

Tasting rooms from my eastern Washington favorites
In my guide to Walla Walla wine and Lake Chelan winery guide, I outline my favorite wineries in eastern Washington. Luckily, some of my favorites have tasting rooms in Woodinville. Don't miss Trust Cellars, Amavi Cellars, and Tsillian Cellars.


Pin This For Later

Other Articles You Might Like