About The Emerald Palate
The Emerald Palate is your Pacific Northwest food & travel guide. Use it to find Seattle food tours, travel guides, things to do in Seattle, and more.

You'll Like The Emerald Palate If You…
Have a deep reverence for food, including how it's made and where it comes from.
Consider wine, beer, and other alcoholic beverages a food group.
Enjoy shopping small, finding local makers, and antiquing.
Prefer off-the-beaten-path experiences free of tourists.
Mostly care about what you're going to eat and drink when you travel.

Meet Your Guide, Adria Saracino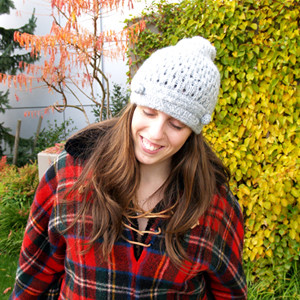 Hello, I'm Adria! During the day I work in tech as a content strategist, but at night I'm constantly looking for ways to live life to the fullest. This means I'm always hunting for the best events, local shops, hidden eats, gifted makers, and unique getaways in the PNW. You can watch a ridiculous video and read 35 facts about me
on my other website
, but here are 3 to break the ice:
1. I may or may not have a Trello board of Seattle restaurants I want to try (ok, I do).
2. I'm really good at Where's Waldo. I'm convinced this is a very important life skill.
3. I was once charged at by a baby bear while hiking.