About The Emerald Palate:
The Emerald Palate — formerly The Emerald Closet — is a lifestyle blog discovering all things tasteful in Seattle and beyond. Explore recipes, fashion, and travel guides developed by sister/brother duo Adria Saracino and Travis Querec.
To learn more about the story behind The Emerald Palate, read our first post explaining why we axed The Emerald Closet in order to create this new lifestyle blog. Here's to living tastefully, thanks for stopping by!
Meet the Editorial Team: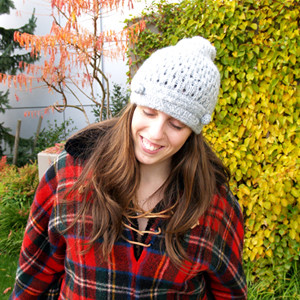 Adria Saracino – Editor-in-Chief and Co-Owner
I've always been obsessed with magazines. Hell, I still subscribe to about 20 print glossies despite the digitization of the publishing industry. In college I thought I wanted to be a journalist, so I pursued a magazine journalism degree. However, I took a design class and decided to transfer my communications degree to graphic design so I could focus on print layout. From there on out I was hooked; I went on to be the photo editor and then co-art director of a fashion magazine and the editor-in-chief of a health magazine. While I am now a content strategist for a digital creative agency by day, I never got rid of that curation and art direction bug. So as a creative outlet for my personal interests involving food, fashion, and home decor, I decided to create a blog featuring everything I find inspiring, beautiful, and delectable. And I asked my brother-in-law to come along on the ride with me.
Website | Twitter | LinkedIn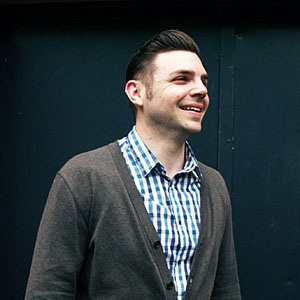 Travis Querec – Lead Developer & Contributing Editor
The person I was before college and the person I am now are two very different people. I used to think eating hot dogs out of the package was haute cuisine and The Gap was couture. I was that stereotypical software developer; wearing ill-fitting knit sweaters and carpenter jeans. However, as I earned my degree in computer programming and eventually landed a job at Microsoft, my tastes evolved and I became interested in cooking, baking, and brewing beer. I also started to appreciate fashion, but lacked the confidence to pull it off. It wasn't until Adria lived with her sister and me for a summer that I started to adopt my current "retro, classic style". She subscribed me to GQ, took me shopping a lot, and oozed enthusiasm for fashion. When she left to finish college, I found myself enthusiastic about fashion. When she moved back permanently and asked me to create a fashion blog with her, my obvious answer was yes.
LinkedIn | Twitter
Disclaimer: When we say "tastefully", we mean "showing good aesthetic judgement"…not modesty or appropriate behavior. You've been warned, muahaha.