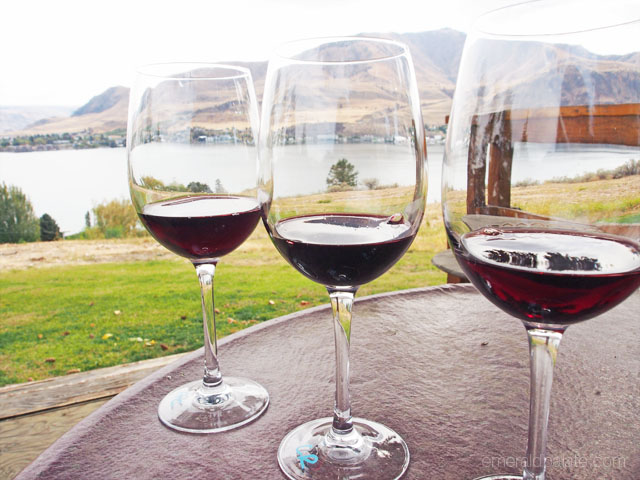 If you follow me on Instagram at all (particularly my stories), you know my favorite emojis are the wine and smiley face with hearts…used together. So it's no surprise I found myself doing a lot of research and drinking to find the best wineries in Lake Chelan, WA a few weeks ago.
So if you liked my guide to Walla Walla's best wineries, you know I take finding the best of the best seriously. Here's a run down of the wineries worth visiting.
About Lake Chelan, WA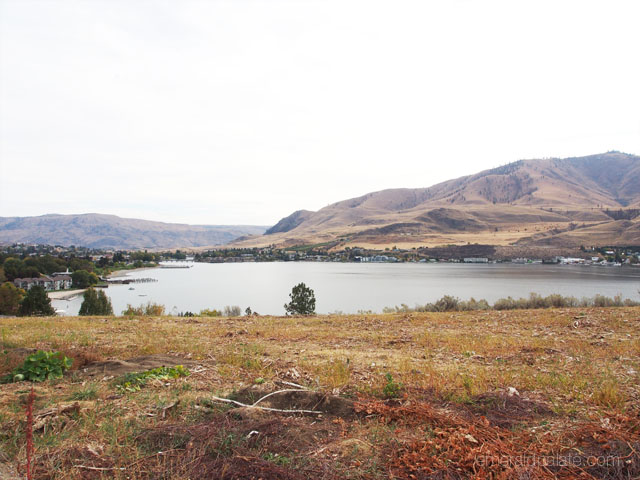 Unlike Seattle, Lake Chelan has 300 days of sun a year. There's about 20 wineries surrounding a 50.5 mile lake and, let me tell you, that lake is something else. Even when it's overcast, it has this grandeur that's beyond words. As we'd drive from winery to winery we would all just stare out the window in amazement and make note of lakefront properties being sold for $300,000.
In terms of entertainment, the Lake Chelan area has two main towns: Manson and Chelan. Neither of these are particularly buzzing, but they both offer a short main drag where you can find some stores and restaurants.
Lake Chelan has activities going on year round, ranging from lakeside recreations to snow activities at the nearby Echo Valley and Mission Ridge ski and tubing resorts. However, note that some wineries close in the winter so we recommend going in the fall. And while we were a bit late this year on the apple-picking front, you could also find some orchards and do u-pick on the way home (which is one of the things we try to pair with our wine weekends).

Getting to Lake Chelan, WA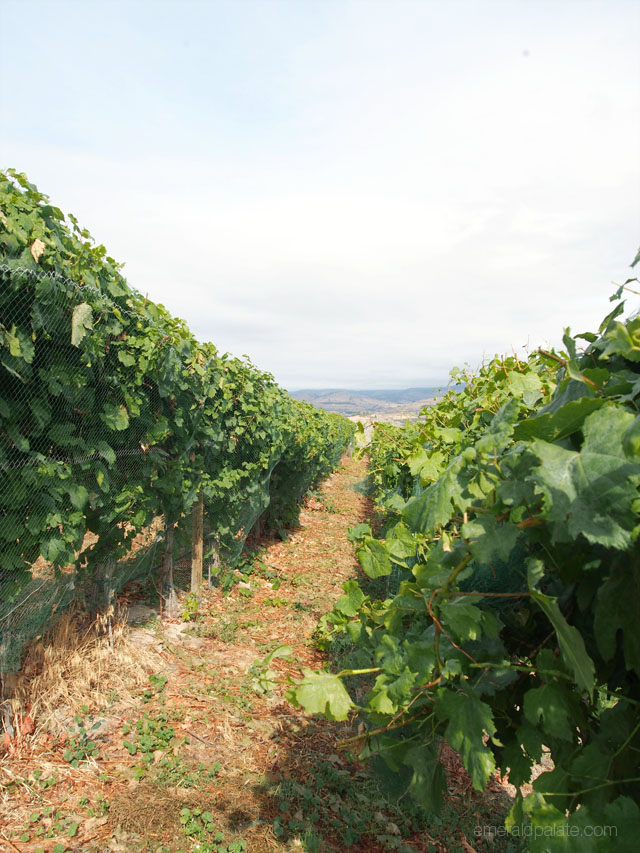 I'll be honest, Lake Chelan is deceptively far from Seattle. It's near Wenatchee National Forest, which is northeast of Seattle. It takes about 3 hours and 45 minutes, but if you make any stops or leave during rush hour (which we always seem to do, whoops) it can be closer to 5 or 6 hours before you end up there. This time we did a regular weekend, but since it's pretty far I highly recommend making a long weekend out of your trip.

Map of the Lake Chelan Wine Trail
The Best Wineries in Lake Chelan, WA
I did a lot of research to map out the wineries worth checking out in the area. This included scouring magazines like Seattle Met and Sunset, asking wine-o friends and owners of my favorite wineries in the area, and looking at which wineries are getting recognized for their wines. While I didn't get a chance to try all of the ones on the map, I was discerning to which ones I actually included on this list. So here it is: the best wineries in Lake Chelan, WA.

Chelan Ridge Winery
website | tasting fee: $10 pp | hours: daily 12 – 6 pm (closes 5:30 pm Sun; closed every Tues)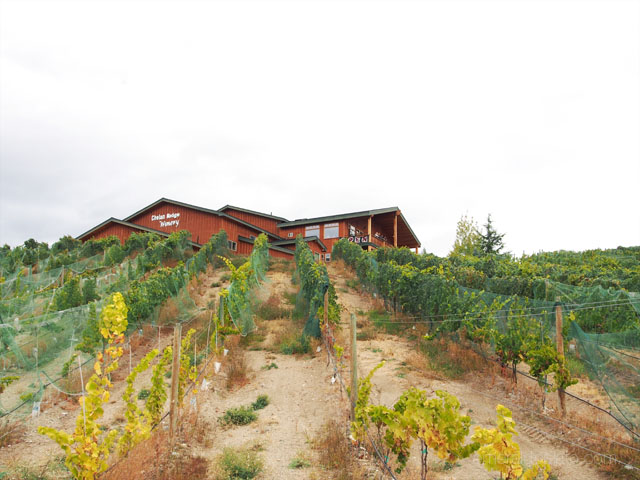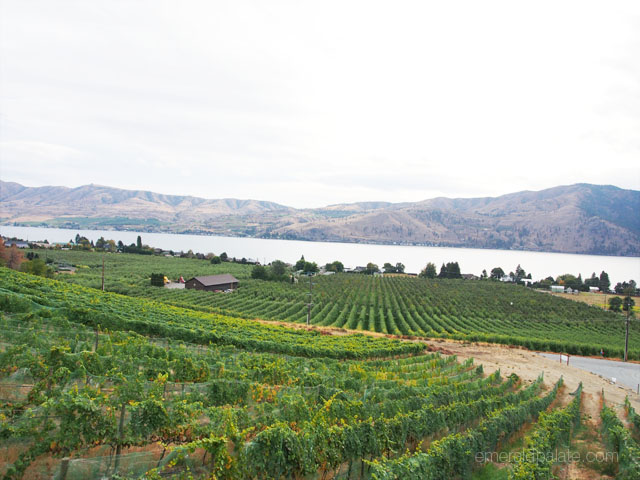 This was my favorite winery in Lake Chelan, which I'm surprised about because it was a last minute addition to our itinerary. It's run by a winemaker wife and ex-pilot husband and it has impeccable wines. Literally, we loved every single wine we tried.
All of Chelan Ridge's grapes are grown on their vineyards and made on premise. We're talking really small batch here: they just started their wine club this year (which I'm highly considering joining).
Note, Chelan Ridge Winery is closed November 30 through the spring, so plan accordingly!

Hard Row to Hoe
website | tasting fee: $10 pp | hours: daily 12 – 5 pm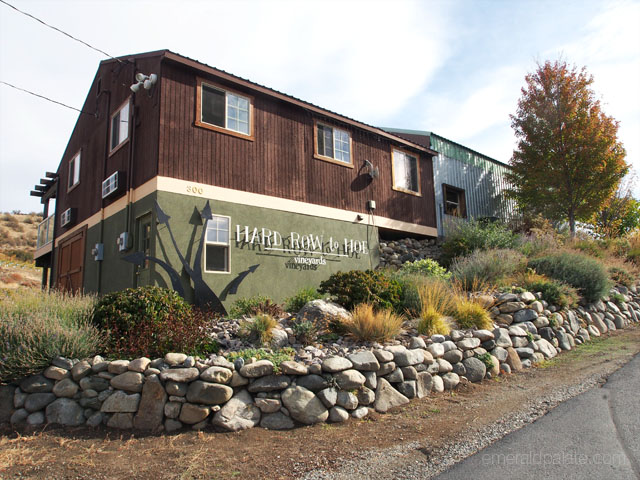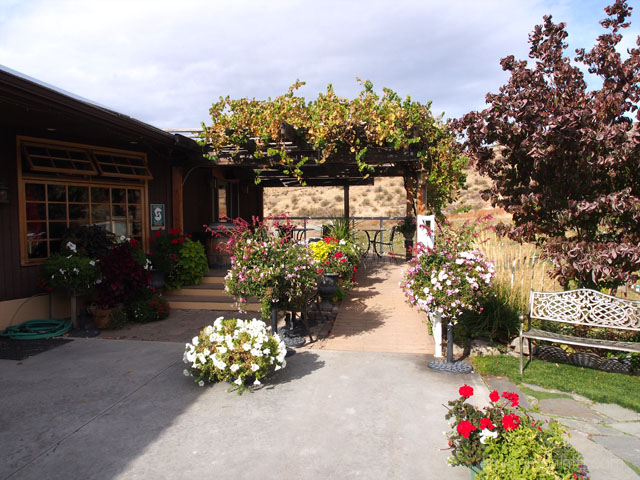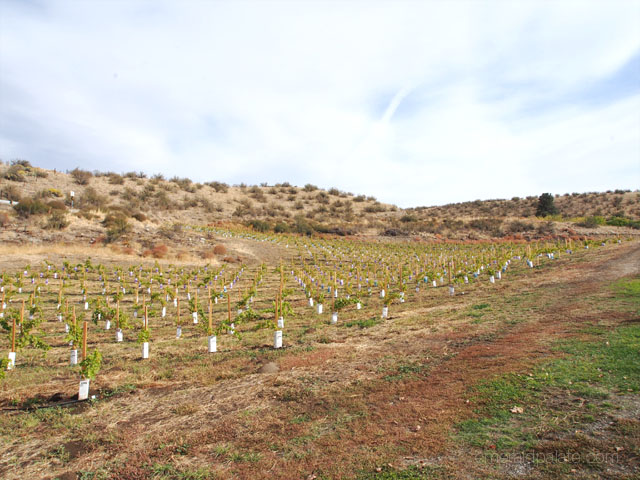 I'm actually drinking the tempranillo wine from Hard Row to Hoe as I write this. And I keep getting distracted while writing it as my boyfriend and I pause to repeatedly say to each other, "This wine is so f*cking good."
This should be reason enough for you to try Hard Row to Hoe, but if you need convincing, let me lure you in with two very important reasons I recommend coming here on your Lake Chelan wine trip. First, the ambiance. The grounds are cute as a button with inviting floral arrangements, outdoor seating, and ladder toss for entertainment. But besides the visual ambiance, it has a welcoming vibe and approachable staff who love to retell the story of the Hard Row to Hoe name.
Back in the day, the Chelan area was known for its mining. Entrepreneurial women decided to capitalize on all that testosterone by creating a brothel. But any woman doesn't like making it easy, so they set up shop in the middle of a lake and required the men to row to them. Hence the name "Hard Row to Hoe".
The second reason you should go to Hard Row to Hoe is, of course, the wines. The owners take a lot of pride in being the first LIVE (Low Input Viticulture and Enology) and Salmon Safe-certified vineyard in North Central Washington. They use organic methods and do everything by hand, which really comes out in the complex range of wines. Both my sister and I went home with the 2015 tempranillo, but I distinctly remember being conflicted on what to get. If you need a place with great wines and no pretentiousness, Hard Row to Hoe shouldn't be missed.

Nefarious Cellars
website | tasting fee: $10 pp | hours: Sat & Sun 12 – 5 pm, closed November – April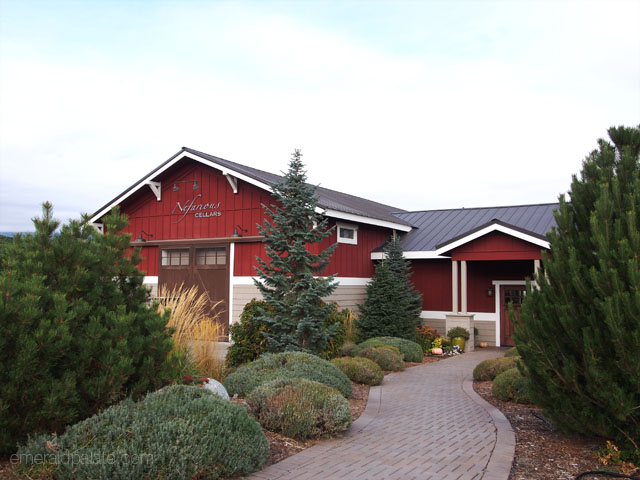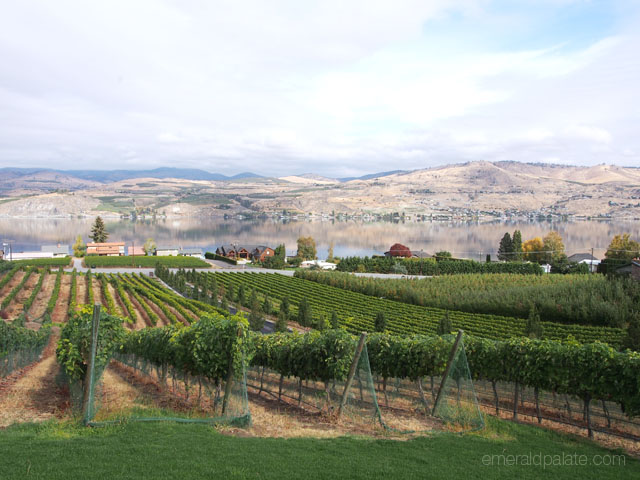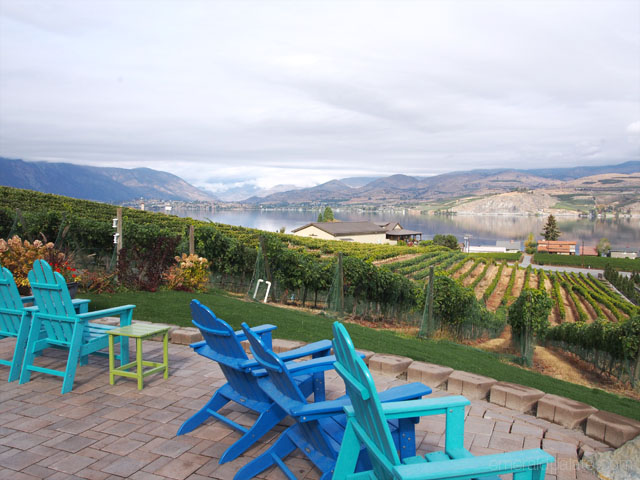 This was the first winery we went to and the one that left the biggest impression because of its grounds. It has a gorgeous view of its vineyards backed by the lake, and they know it. You can find Adirondack chairs for lounging and sipping the day away and a playground to keep the kids entertained while you relax and take in the scenery.
Cairderas Winery
website | tasting fee: $10 pp | hours: Thurs – Mon 12 – 5 pm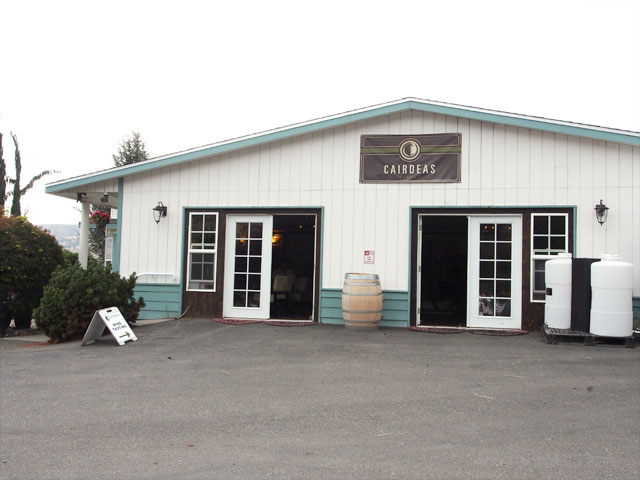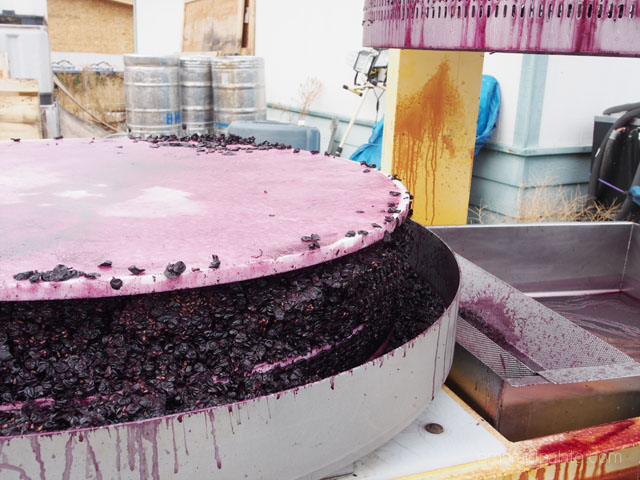 I likely would have never found Cairderas (pronounced "Card-is"), but it was recommended to me by the owner of Cloudlift Cellars, one of my favorite wineries in SODO. They started their winery in West Seattle, but decided to move their Rhône-style wines to Lake Chelan. They're a small, family-run winery, which is evident in the personal stories they share on their website and by the evidence of their son on premises (how many wineries do you know have chalk for children entertainment?).

And that's it! My list of the best wineries in Lake Chelan, WA. Have you been to others that you'd recommend? I'd love to hear about them in the comments!


Before you go, why not pin this travel guide?

Disclaimer: This wine guide is completely my own opinion. These wineries have no idea I'm featuring them and I got no special treatment in exchange for this review.
Other Articles You Might Like