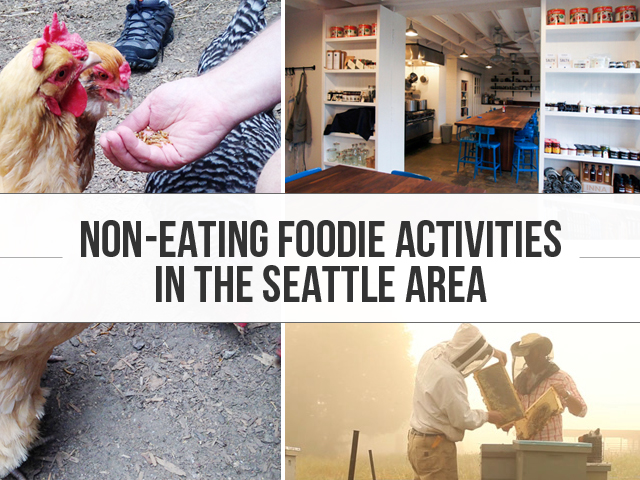 One of my favorite things about Seattle is just how much of a food city it is. There's more than just a butt load of awesome, trendy restaurants. Its residents have a deep reverence for food, which results in a lot of non-eating foodie activities in the Seattle area.
To lay out just how serious Seattle takes food, let me highlight a few facts. It's illegal not to compost in Seattle. Sustainable agriculture is everywhere: from individual urban gardens to community pea patches and restaurant farms. There are a ton of foodie events in Seattle every month. Farmer's markets run strong here and the opportunities for people to get hands on with food are endless.
So if you are like me and have a deep love for food beyond what you put in your mouth, you need to read this article. I outline all the non-eating foodie activities in the Seattle area so you can increase your culinary knowledge and make more food memories along the way.