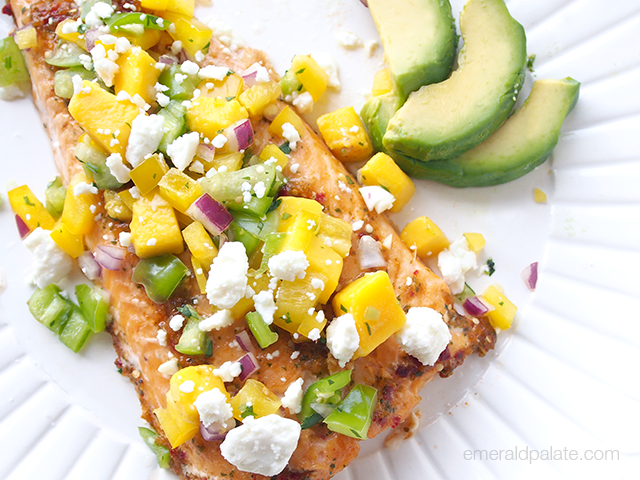 Raise your hand if you currently or used to think Arctic char was some kind of leafy green. (raises hand sheepishly)
Luckily I now know that Arctic char is one of the yummiest fish around. It's typically pink like salmon and has similarly fatty, but mild flavor. I've come to substitute it for salmon whenever I can because it's often more affordable and can be used in a variety of different dishes.
This Arctic char recipe highlights one of its versatile uses. It sat in a quick poblano pepper marinade before being roasted, and it got topped with an equally-versatile homemade tomatillo-mango salsa. Trust me, you won't be able to stop eating this!