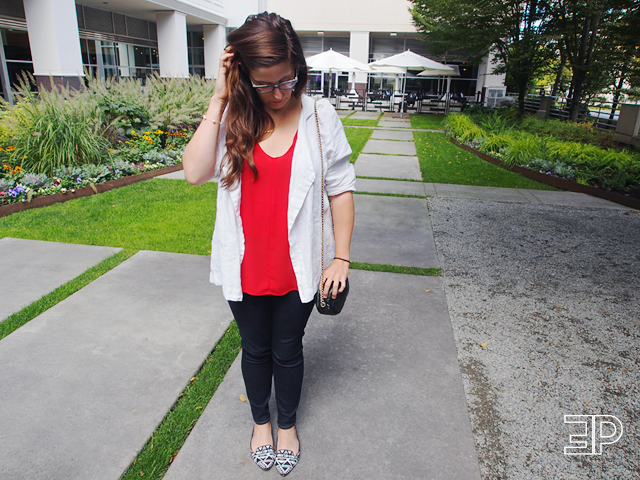 Do you ever catch yourself wearing the same thing all the time?
That's me pretty much daily. I've paired down my wardrobe so that I can easily grab and mix up a few key pieces. One of my go-to casual weekend styles includes fitted sweats, a slouchy t-shirt, my pleather bomber, red Converse-like sneakers, and sometimes a beanie and/or scarf if the whether permits. However, that's not always appropriate for every occasion you might find yourself in over the weekend.
So I had to come up with another weekend uniform option. This look is one that I rely on again and again for a still casual, but can-go-to-pretty-much-any-type-of-activity outfit for the weekend. Brunch? You got it. Shopping? Definitely. Straight to happy hour drinks? Oh yeah.
Read on to find out what I'm wearing and to learn which items you can use in your own closet to create your own casual weekend style.
(more…)