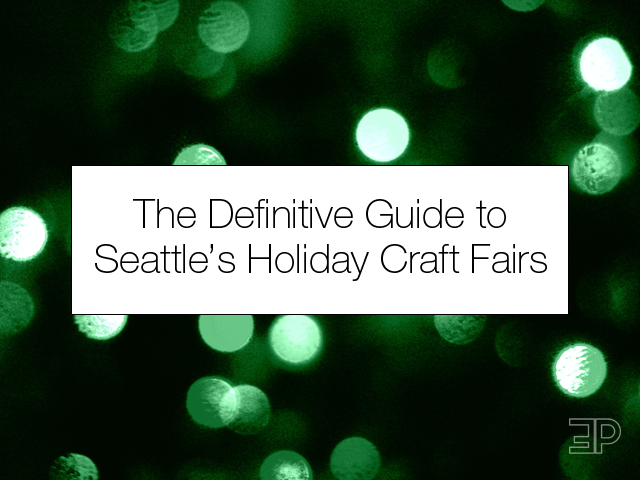 If there's one thing I love, it's exploring local fleas, vintage shops, and craft fairs.
You should see the mania that ensues when I travel. I try to find all the best maker markets in the area. In fact, I'll be in Brooklyn this weekend and I already laid out an itinerary of the local fleas and indie markets I'll be attending.
But perusing for local gems isn't just for when I travel. I'm obsessed with doing it right here in Seattle, too. That's why, every season I make a Google Calendar (nerd alert!) of all the holiday craft fairs and indie market pop-ups happening in the Seattle metro area. This year, I thought I'd share it with all of you because I'm a huge believer in shopping local and finding that perfect gift with a story behind it.
What's more, I thought the holiday season was the perfect time to announce some big news:
---
WE'RE LAUNCHING A SEATTLE EVENTS CALENDAR IN 2016.
NEWSLETTER SUBSCRIBERS GET FIRST ACCESS.
---
So signup for our newsletter and mark your calendars people. You're about to see the ultimate (maybe borderline obnoxious) list of all the Seattle-area holiday craft fairs and maker pop-ups happening this year as a small preview of the detail you can expect in the 2016 events calendar.
(more…)