Last month I was invited to an intimate launch party for a new Seattle eye wear company: Rivet & Sway. Its trendy glasses were laid out across the tables, champagne was poured, and we were able to try on our favorite specs.
These women's frames are on trend – you'll find cat eye, nerd chic, tortoise shell, and more among its collection of punchy female-named eye wear. Below are the three I fell in love with, and I ultimately settled for the middle frames named "punchline".
The process was super easy to receive my prescription frames, I just gave them the Rx, they measured my pupillary distance at the event, and I received them in less than a week. I believe if you order online you are able to receive a few frames to try out before deciding, simply returning them with your pick and they will fill your prescription and mail your new purchase back.
It took some getting used too because I wasn't accustomed to the larger lenses, but when I was having problems the Rivet & Sway team really demonstrated what exemplary customer service means. They invited me down to their offices to adjust them and even offered to set me up with their optometrist free of charge. Luckily I got used to them after the adjustments and giving them a full-day's shot, and I now ear them all. the. time.
So if you're on the market for eyeglasses, know a lady friend who is, or just want to rock out some frames minus the prescription, check out Rivet & Sway. Trust me, you won't be disappointed.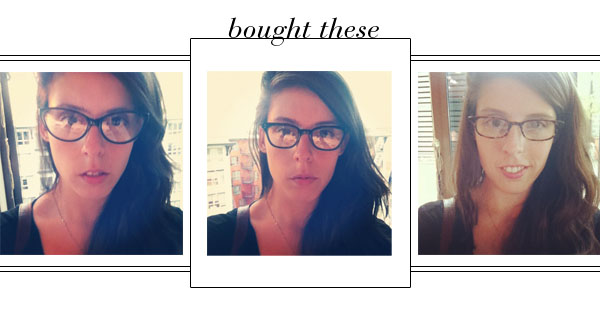 To check out more, visit http://www.rivetandsway.com.
Oh and PS – while at the event I discovered the magic that is KuKuRuZa coconut macaroon popcorn. If you haven't checked out this gourmet popcorn shop in Ballard and Pike Place Market, you haven't lived.
Other Articles You Might Like