It's been a while since we brought you The Beauty Products We're Dying to Try sub-series of our Covet Fridays ritual. Last time we did this we highlighted the men's essential grooming list.
If you missed it, we highlighted one of the essentials is a good facial cleanser, which we're appalled that more men don't use. It can seriously fix your complexion, and it takes less than 2 minutes to do. We've seen some products we're interested in trying – have you given any of these a go?
If you're new to facial cleansing, here are some of our tips for keeping it low maintenance, but effective. Stick with these and you'll have clear complexion in no time, which everyone knows can make the shaving scene a lot easier.
Washing your face at night is the most important, getting all the grime off from the day. Washing your face too much can strip it of its natural oils, so play it cool and do twice a day max.
Exfoliant (the stuff with the course texture) should only be used once a week and is good fo getting rid of dead skin cells.
Your face can reflect what you eat – oily foods can cause breakouts.
Don't pick zits. We like toothpaste as an overnight spot treatment because it makes the pimple come to a head faster, which leads to faster healing time. And, everyone has toothpaste.
Buy facial cleansers that match your skin type: dry, normal, oily, or combo.
Use alcohol free cleansers, particularly if you have dry skin (cream-based products are the best).
Look for organic versions that don't have sulfates or parabens. You wouldn't shit on your face so don't put a bunch of potentially toxic ingredients you can't pronounce there either.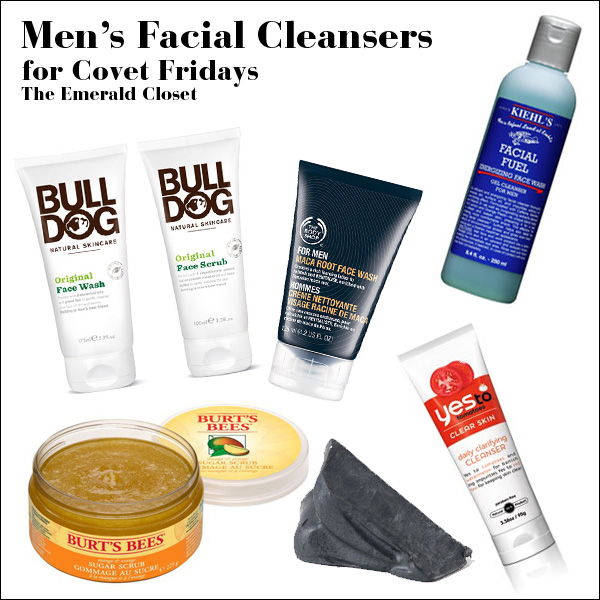 Burt's Bees Mango & Orange Scrub, Bulldog face wash, Maca Root face wash, Yes to Tomatoes purifying cleanser, Kiehl's Facial Fuel, Lush Coal Face
Other Articles You Might Like