Your Guide to the Best Food In Ballard, Seattle
Ballard Self-Guided Seattle Food Tour
Cost: $7.95
Description: If you want to avoid tourist traps and find the best food in Seattle, this self-guided walking tour of Ballard is for you.
You'll get 43 pages of recommendations, photos, maps, interviews, and pro tips to make sure you experience the best of Seattle like a local. No businesses paid to be in this guide. It's just an ode to my favorite places to eat and drink in Seattle.

You'll be taken to PayPal for fast & secure checkout. By making a purchase, you agree to not share this guide and our other terms of service.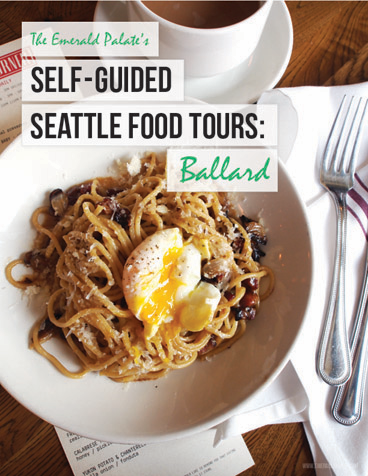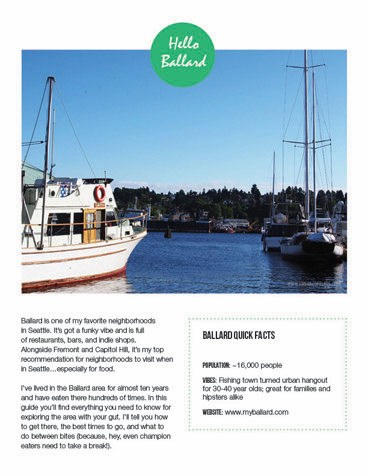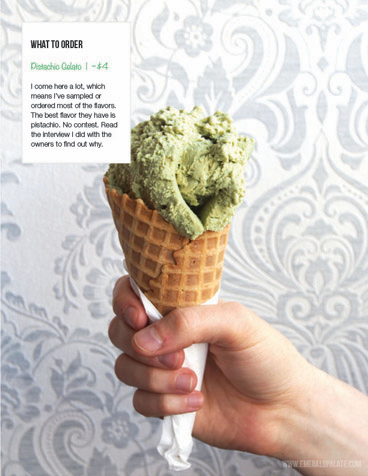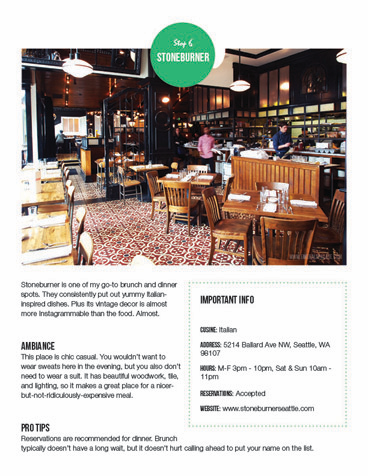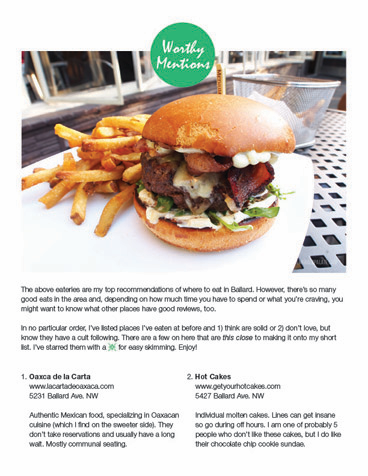 ---
What to Expect In This Seattle Food Tour
After you purchase this guide, you'll be able to download a mobile-friendly PDF with all of the following:
A self-guided itinerary for visiting my 8 favorite local restaurants and bars
A map to help you get a sense of where everything is
13 additional "honorable mention" restaurants to help you customize your tour
Recommendations of what to order and how to avoid crowds
Interviews with my favorite restaurants
Drool-worthy food photos to help you know what to expect
Ideas for non-eating activities to do between eats
Tips for how to get to Ballard and the best time to visit
A look inside Ballard's historic past and how it became the vibrant neighborhood it is today
The Benefits of a Self-Guided Seattle Food Tour
You can avoid shuffling around a neighborhood in a large group
It offers the flexibility to go at your own pace or customize the adventure
It's more affordable
You pay the restaurants directly (there's no middle man to take a "cut")
You don't have to make small talk with strangers
It reveals the best places, not just the ones that will accommodate larger groups
Why You Should Visit the Ballard Neighborhood
All the guide books will tell you to visit downtown Seattle. But insiders know the best way to experience Seattle is through its surrounding neighborhoods.
Ballard is the #1 neighborhood I tell both visitors and locals to go. It has the city's best farmer's market, an incredible craft beer scene, and is home to my favorite restaurants in Seattle. It also has an adorable downtown area that makes it perfect for walking, eating, popping into shops, and then eating again.
It's home to James Beard-winning chefs, restaurants that brought Seattle its first cupcake and food truck, and craft cocktail bars regularly on "best bars in America" lists. Whether you're a family with little ones in tow or a hip young adult looking to experience Seattle like a local, there's something for everyone in Ballard.