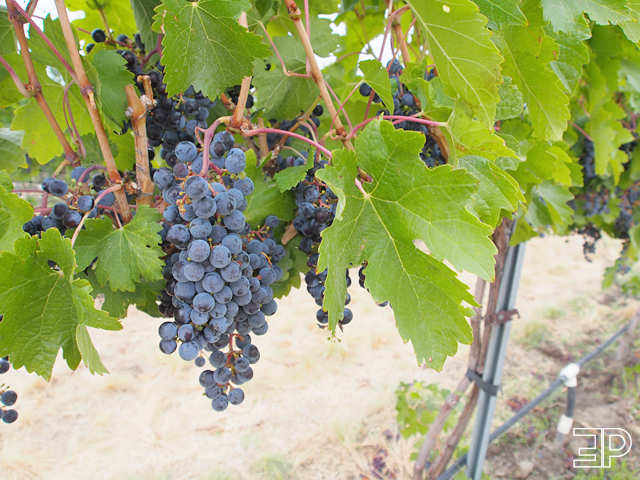 When my sister asks three days before Labor Day, "Hey, you want to go to Walla Walla?", I drop everything and go. That's how Travis and I found ourselves in Walla Walla, WA this past Labor Day Weekend with kids in tow to explore (as they adorably put it) the "wine-beer-ies"…that's wineries and/or breweries for those who don't follow the art of child speak.
As with any trip I take, I started manically planning all the places we should go. I scoured other "best of" lists, articles outlining awards, and asked around. I was amazed at how one of Washington's premiere wine regions could have so little content about where to drink and eat while on vacation. Sure, there are "here's a map of all the wineries," but how is that helpful? I ain't got no time for that.
So I made a carefully-curated Walla Walla, WA travel guide. Read on to enjoy an itinerary for discovering the best wineries adults and kids alike will enjoy.
A Bit About Walla Walla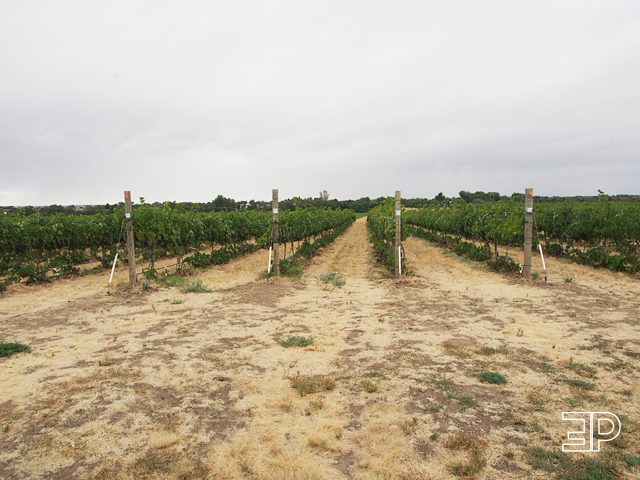 Walla Walla was discovered by our good old friends Lewis and Clark, but it wasn't until 1984 that it became an official wine region (a.k.a. "American Viticultural Area," or AVA). Located in the southeast area of the Washington-Oregon border, the region spans more than 2,000 acres and hosts more than 100 wineries, according to The Walla Walla Wine Alliance. The climate makes the region look desert and farm-like at the same time. You'll see lush green grass followed by yellow and gray brush or sandy-looking mountains.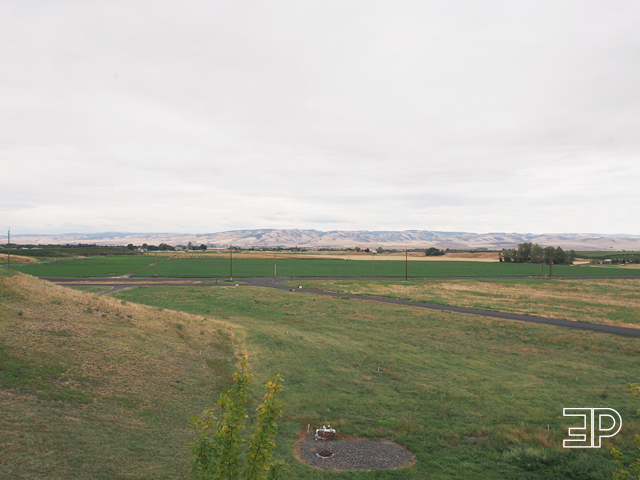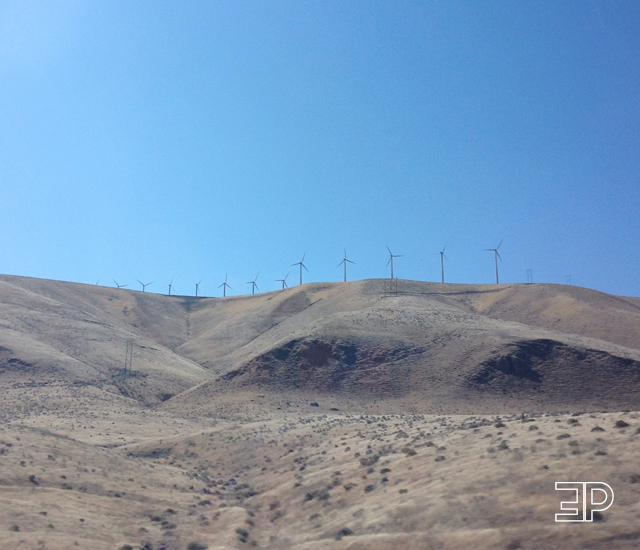 The region is split into five districts, spanning across both Washington and Oregon:
Westside
Downtown/northside
Eastside/airport district
Northeast
Southside/Oregon
We'll highlight these below in our itinerary map. Note, that sometimes the northeast area is just considered part of the eastside winery district.
Chardonnay, riesling, merlot, cabernet sauvignon, and syrah are the main grapes grown in Washington, according to Wine Searcher. But don't worry, you can find other varietals, too.

Planning Your Walla Walla Trip
Walla Walla is about a 4.5-hour drive from Seattle, a 4-hour drive from Portland, and a 2 hour, 45 minute drive from Spokane. You can also fly into the Walla Walla Regional Airport, which would cut the 4.5-hour trip from Seattle down to about 55 minutes. If you fly Alaska Air, they'll let you check your first wine box free (what, what!).
Walla Walla's wine regions are spread out, so plan to rent a car if you're flying. While it's a bummer to have to coordinate a designated driver, you'll be happy to know that unlike some wine regions — cough Willamette Valley cough I'm talking to you — Walla Walla is actually affordable. There are wineries that have no tasting fee, and the ones that do are between $5-$10. What's more, you'll be refunded the tasting fee if you purchase wine. This is a steal, as most of the wines we tasted retailed between $18-$45.
Another important note is that most Walla Walla wineries allow kids. I made quite a few phone calls before we left to ensure that when we arrived with these beauts…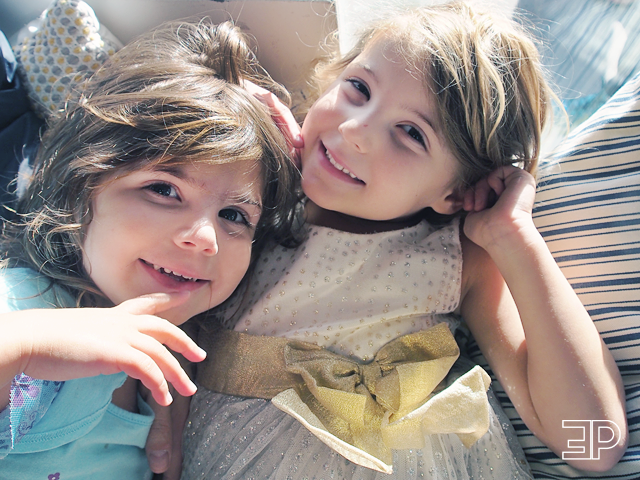 …we'd actually be able to get our drink on. My favorite conversation was when I asked one winery if they allow kids and they responded with, "Yes, but we just ask that they don't take part in the drinking." Most of the wineries are good humored, and some even have areas for kids, which we'll outline below.

The Best Wineries in Walla Walla, WA
So, without further ado, here are the best wineries that we visited in Walla Walla. The gray areas on the map below highlight the five distinct regions we mentioned above.
We've broken our winery recommendations into an itinerary below so that you can minimize driving time and maximize drinking time. The wineries we went to on the first day (Saturday) are highlighted red above and the ones we went to on the second day (Sunday) are highlighted blue.

Day One: Saturday Itinerary
To give you an idea of the driving directions: We started at Gramercy Cellars when they opened, since they are only open Saturdays and the tasting room isn't quite in the downtown area. Next we drove out to the airport district and then made it back downtown for lunch and more tasting room exploration. Our favorite wineries made the list below.
Gramercy Cellars
website | tasting fee: $10 pp | hours: Fri. & Sat. 11 am – 5 pm (by appointment Wed. & Thurs.)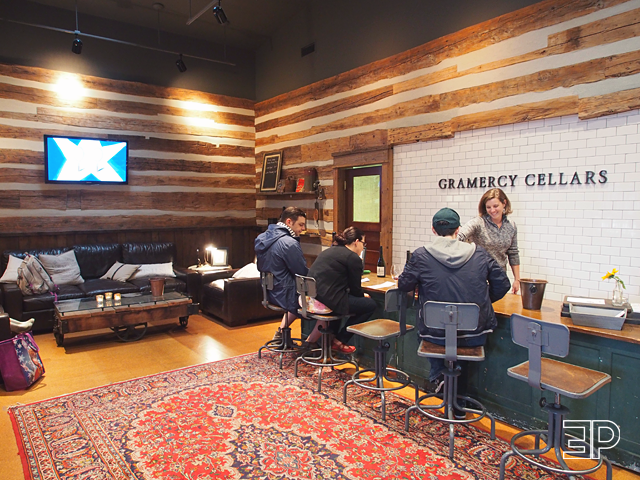 Gramercy Cellars is kind of off the beaten path. There aren't many wineries near it and it's in a kind of unassuming warehouse-like area. However, as soon as you open the door you're taken aback by the farmhouse interiors. Beautiful white subway tile takes up the whole back wall behind the bar and there are comfy, over-sized brown couches perfect for kids to play on while parents take sips.
The wines were really yummy and the staff friendly. The woman pouring our tastes was a wealth of information when we asked her where we should stop on our wine tour. We're happy we took her advice, as one of her suggestions ended up being our favorite stop (but more on this later).
Buty Winery
website | tasting fee: $10 pp | hours: Mon. – Sat. 11 am – 4 pm (call ahead on weekdays)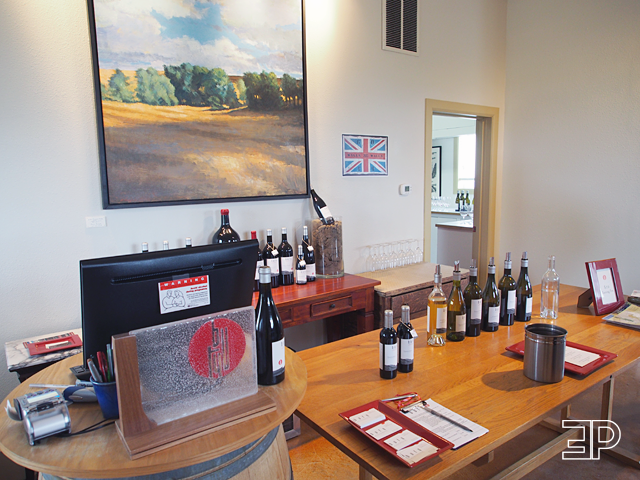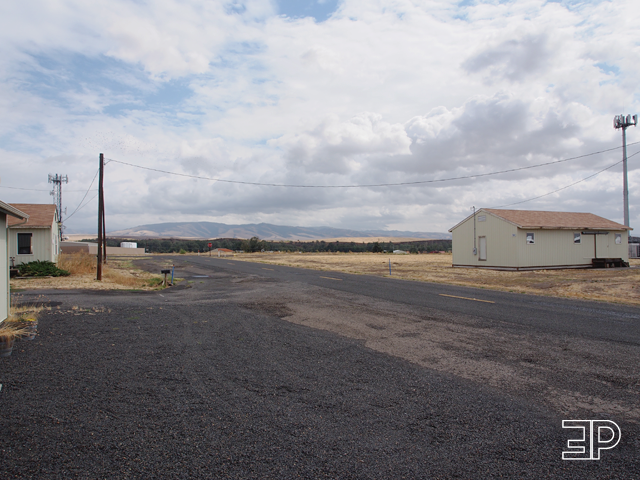 The first stop in the airport district (pictured above) was Buty. This was a smaller winery, taking up an old army base building that sort of looked like a barrack. They livened up the space with funky art, all predominantly red (like wine – get it?).
The tasting fee here was $10 per person, but one of the nice things is that the sommelier waived all three of our tastings when Travis bought a bottle!
Adamant Cellars
website | tasting fee: $5 pp | hours: daily 11 am – 5 pm (except January)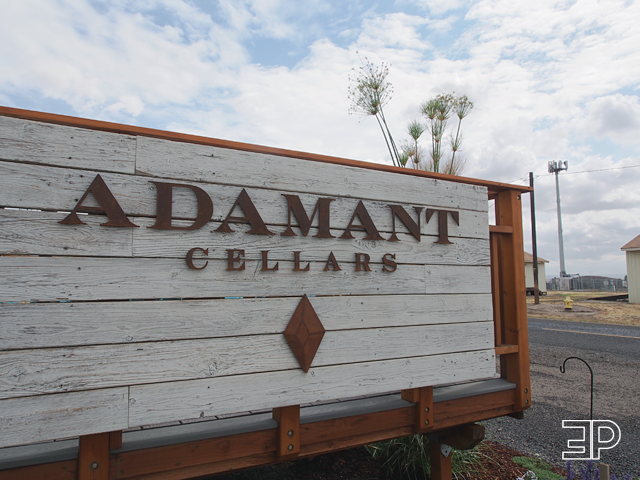 Adamant was one of the wineries recommended by the Gramercy Cellars sommelier, and boy were we happy we listened. This ended up being Misty and Travis' favorite winery, my second favorite. They had lovely reds, one of which we just drank with dinner this past Sunday (a cabernet sauvignon). The interiors were painted a soothing blue and it was outfitted with whimsical wood creatures and flora. It also was one of the cheaper wine tasting on our trip. Heck yes.
Maison Bleue Winery
website | tasting fee: $10 pp | hours: Thurs. – Sun. 11 am – 5 pm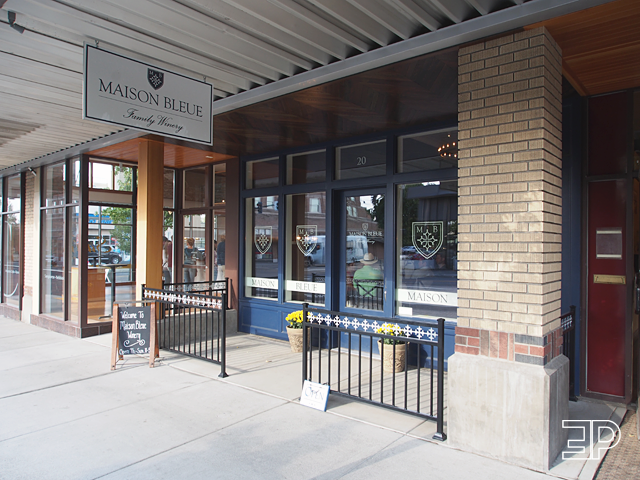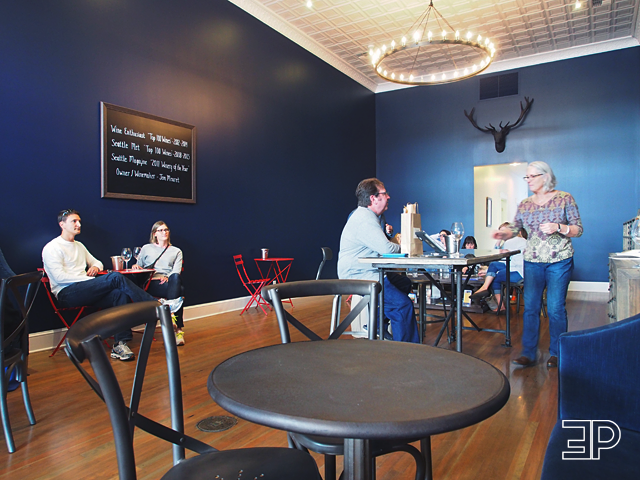 After stopping for lunch…well, brunch…at The Maple Counter Cafe, we decided to stay in the downtown area to finish out our first day of tastings. One reason was because we were with kids and they wanted to check out the book store that was there, but also because we saw they were waning and knew we could hit more with less driving.
Maison Bleue was one of the wineries we read about. As soon as you walk in you are taken aback by the regal decor: gorgeous navy walls, white tin ceilings, large, iron wheel chandeliers, and a faux deer head on the back wall. You're also taken aback by how vibrant the vibe is here: people are talking up a storm, which makes it noisy enough for cranky kids to fade into.
A note on The Maple Counter Cafe
This place was pretty amazing. Everything we got was extremely good: from my corned beef hash to my boyfriend's mushroom Benedict, this place could rival any brunch spot in Seattle. We almost went to Brasserie Four because it came highly recommended by Yelp and all our friends, but we were a bit turned off with how expensive the menu was for lunch. However, if we go back we'll likely try this place, so give it a shot if breakfast-for-lunch isn't your thing.
Trust Cellars
website | tasting fee: $10 pp | hours: Daily 11 am – 5 pm (open until 6 pm Fri. & Sat.)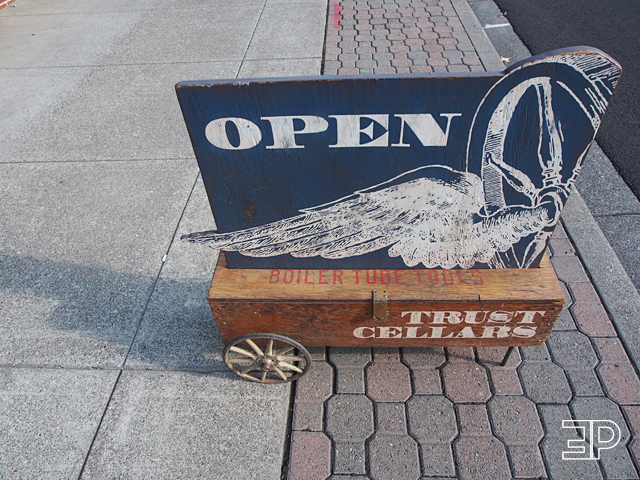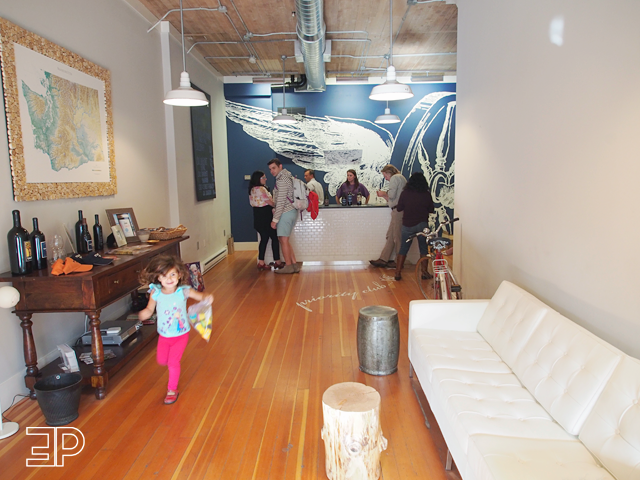 Trust Cellars was another recommendation by the lovely lady at Gramercy Cellars. It's a long, narrow tasting room right next door to Maison Bleue, with white walls, light floors, and a blue back accent wall with their bird logo on it. The layout made for a nice running ground for children, and since there was no one in the way, others didn't mind that they let off some steam.
Note, if you're from Seattle, they also have a tasting room in Woodinville. If you're trying to decide which wineries to cut, this one might be worth waiting until you're back home for.

Day Two: Sunday Itinerary
L'ecole No 41
website | tasting fee: $5 pp | hours: Daily 10 am – 5 pm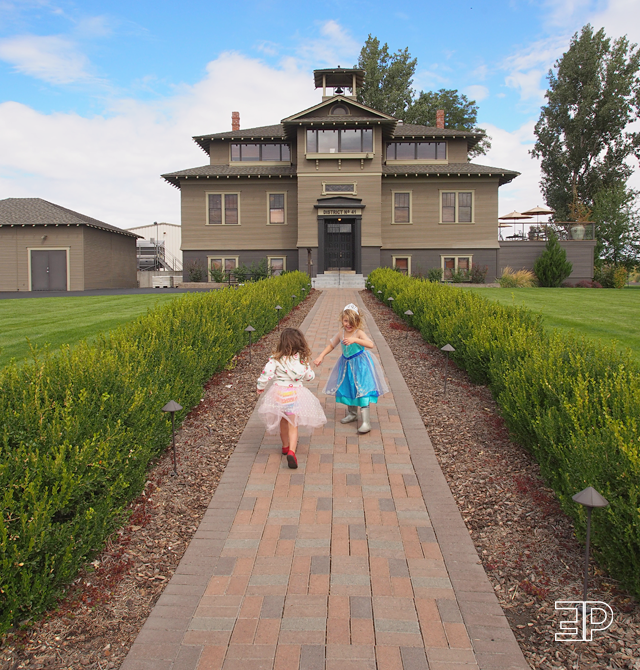 L'ecole kicked off our second-day tastings. As soon as you drive up, you're greeted by a large schoolhouse and a long path. The inside is absolutely gorgeous: it's pretty much anyone who loves craftsman-style homes dream. But besides the beautiful interiors, great wines, and cheaper tasting fee, the big win here was how great it was for kids.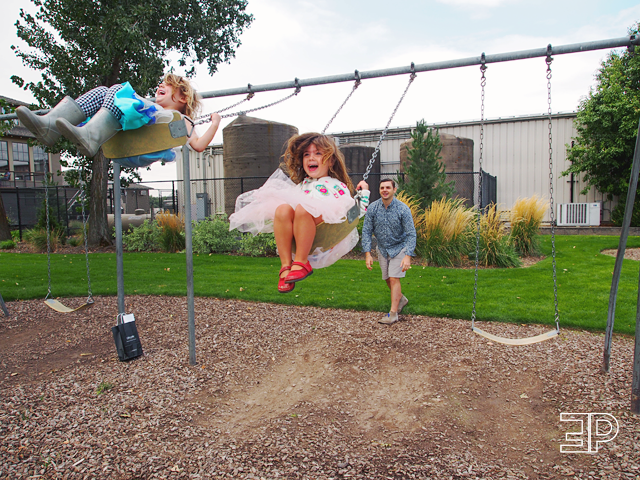 There was a playground in the backyard with swings, teeter totters, and monkey bars. The winery is also next door to a small farm with cows and horses. Heck, after the tastings we even had some fun on the swings and teeter totter. Maybe a bit of too much fun, considering Travis cherry bombed my boyfriend and made the teeter totter fall off it's axle…but that's a story for another time.
Woodward Canyon
website | tasting fee: $10 pp | hours: Daily 10 am – 5 pm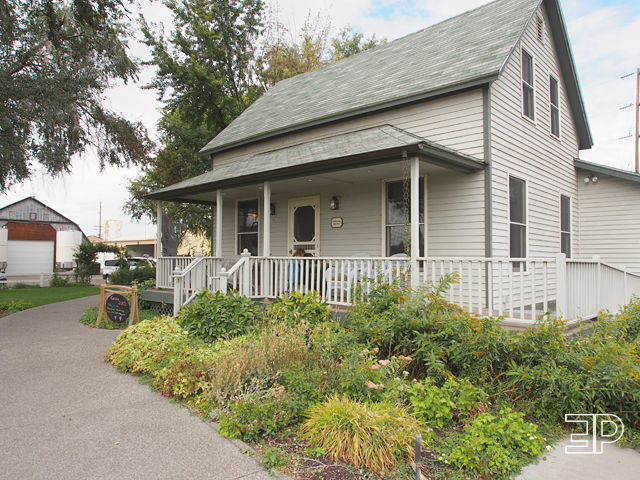 Woodward canyon is right next door to L'ecole. It's a converted farmhouse with a tall, cathedral ceiling and lovely gardens. They had a regular and signature tasting option, the latter of which was not refundable but that offered more wine. The wines here were great, but the pours small, so the signature wine ended up being the better deal.
There is also a restaurant on the grounds with a small menu, so we could have stayed here for lunch. However, we decided to hit up Graze sandwich shop downtown for a quicker and cheaper option instead.
Amavi Cellars
website | tasting fee: $5 pp | hours: Daily 10 am – 4 pm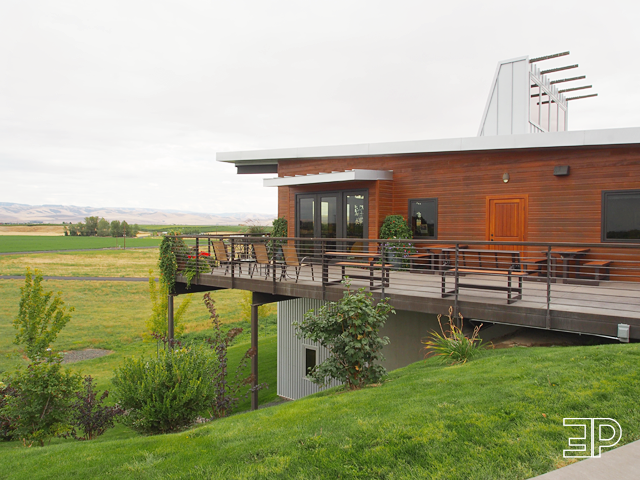 Amavi Cellars is on a few acres of beautiful farmland and vineyards. The whole back of the tasting room is made up of windows, which lead out onto a deck that overlooks the fields and provides an unobstructed view of the mountains in the distance. Next to the tasting room is rows and rows of grape trees. And, okay, we tasted a grape. Shhhh.
But besides the picturesque settings, Amavi has great wines. This was my favorite stop because all the wines were good, affordable, and the staff was super friendly. They were also the only ones to really engage with the kids, which, as "those people" bringing kids, was very much appreciated.
Gifford Hirlinger
website | tasting fee: free! | hours: Fri. – Sun. 11 am – 5 pm
Gifford Hirlinger was our last stop. It's a small tasting room with no seats and cement floors, so not the most ideal for kids. Yet, it's a family-owned winery with a makeshift swing on a tree out front. And the owner's kids were at the winery, running around the steel wine barrels. So despite the unassuming decor, don't be afraid to bring in kids.
The other great thing about this winery is how affordable it is. And we're not just talking about the wines: there's no tasting fee here! While the ambiance wasn't my favorite, this winery had some of my favorite wines.

Bonus: Where To Stop On the Way Home
If you only had a weekend like us, you might be heading back to wherever you came from after a couple days. However, if you have a car there are some options when heading back to Seattle.
Explore Yakima Valley's Wineries
Yakima Valley is another wine region in Washington state. We didn't end up doing this, but if we had more time, you bet your bum we would have.
Hike Hell's Canyon
Hell's Canyon has more than 650,000 acres of land to explore. It's the largest river gorge in North America and runs along the Snake River on the Washington-Oregon-Idaho border.
There are plenty of kid-friendly hikes available at the Lewis Clark Valley Gateway to Hell's Canyon park. But we didn't end up going for a hike either…
Go Apple and Berry Picking at Bill's Berry Farm
This is the option we went with, and it was an easy choice really. I love apple picking. I'm disappointed there's no apple picking in western Washington. So when I Googled "apple picking" and this came up, I insisted we go here.
Bill's Berry Farm is in Yakima and boasts a lot of fun for people of all ages. There's farm animals you can pet, a playground made of old tractor tires (and of course there's swings), a small train ride for kids, and a really well-curated gift shop full of artisan home and food goods. Oh and there were fresh, homemade apple cider doughnuts for sale when we went. All of this alone would be enough for a visit.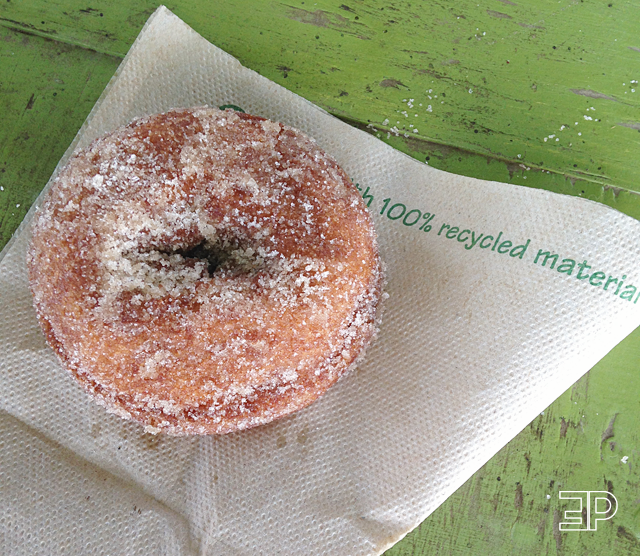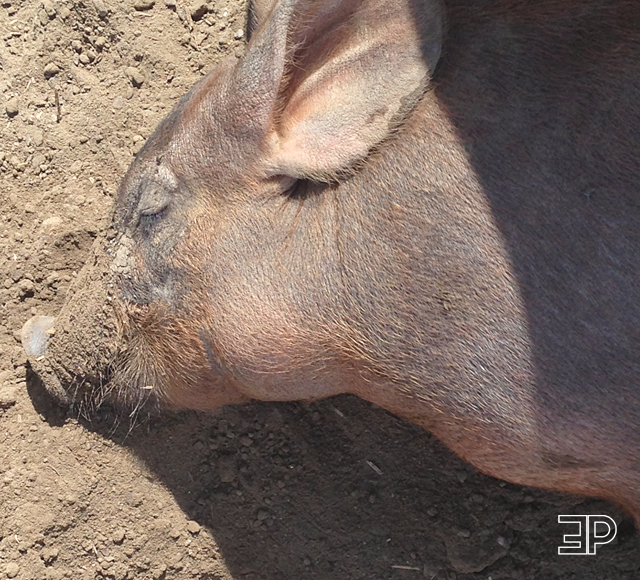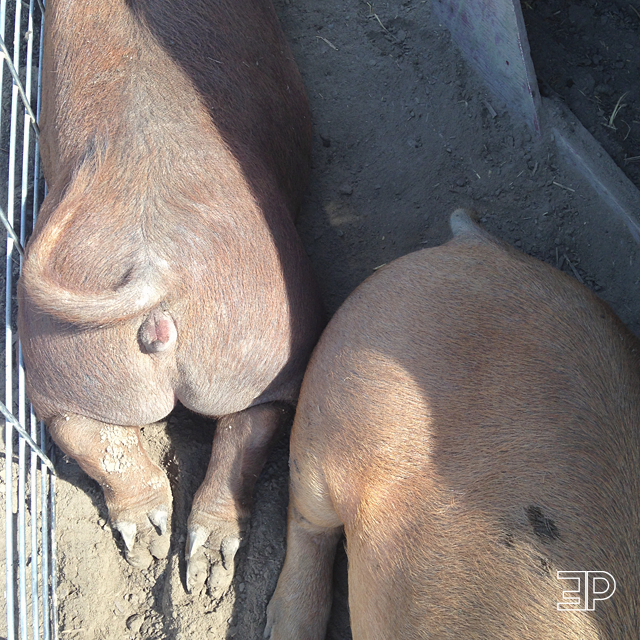 But what really excited us was the u-pick options. On Labor Day there was still raspberries available for u-pick, which we would have done if we had more time. But what we came for was the apples. They offered hay rides out to rows and rows of orchards with all types of apple varieties. Honey crisps and jonagold were available when we went, and they made it easy on us by providing baskets with harnesses that went around your back for easy carrying and picking.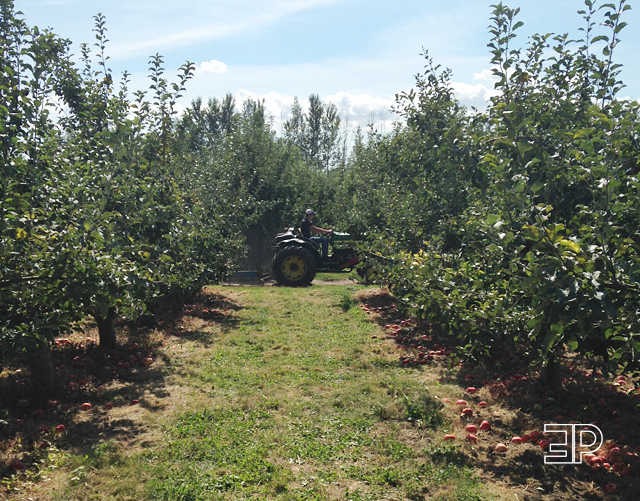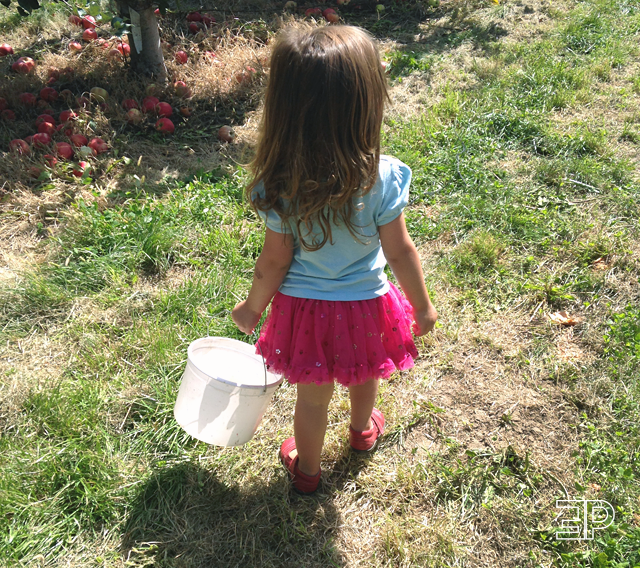 By how much we ended up picking you would have thought we were there all day. But no, we literally picked for less than 20 minutes and ended up with 90 pounds of apples. NINETY. With so many apples, you better believe there's an applesauce recipe coming on the blog next week.

A Note On Saving Money
If you are trying to save money like we were, we recommend renting a house a bit off the beaten path (like the Blue 22 house we stayed at) and cooking all your breakfasts and dinners. I was in charge of all meals, so I planned a menu that could predominantly be made ahead:
I made everything but the french toast, cornbread, pasta, and salad ahead. For the cornbread, I made it easier for myself by pre-measuring all the dry ingredients so I just needed to bring one container. I did the same for the french toast recipe. Think ahead like this to minimize packing woes if you decide to make meals ahead.
You can find more ideas on our Pinterest boards for recipes and healthy recipes. Happy meal planning!

So that's it! Consider this your step-by-step guide to exploring Walla Walla's wineries with or without kids. Overall, we had such a great trip. Sure, we hit up one or two wineries that didn't make the cut, but we wouldn't take it back. It was an affordable, last-minute trip that made memories that will last a lifetime.
Have you been to Walla Walla? Did we miss anything? If so, let us know in the comments!

Last update September 22, 2015. Make sure to double check hours.
Before you go, why not pin this travel guide?
Other Articles You Might Like