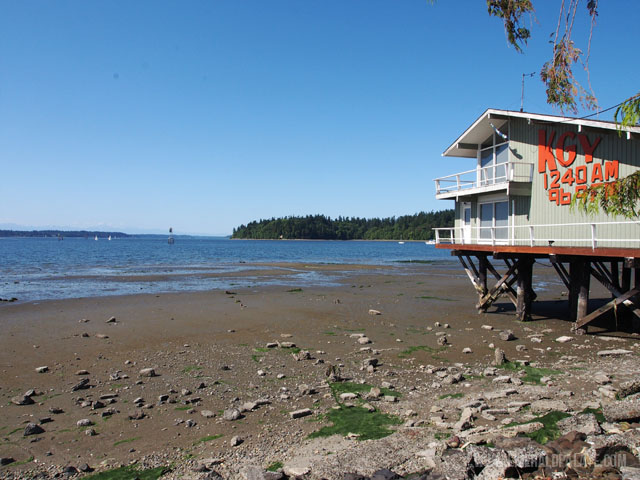 We all know that Olympia is the capital of Washington state, but how many of us have really ever been there? I hadn't until last month. My boyfriend and I wanted to take a quick weekend trip, but we needed it to be 36 hours or less so we'd have time do some life things that weekend, too.
Enter Olympia. Our state capital is about a 1.5 hour drive from Seattle, which makes it a great day or one-night trip. And there's a whole lot more to do than just visit the capitol building. In fact, it's a tight-knit community that shares a lot of my values: celebrate local farms, make good beer, and get outside.
Have a day or two to spare? Here are 8 ideas for how to spend 36 hours in Olympia, WA.
Start at the Farmer's Market
If you leave Seattle around 8:30 am, you'll make it to the Olympia Farmer's Market for when it opens at 10 am. But first, head to Batdorf & Bronson next door and sample some coffee before taking a cup to go.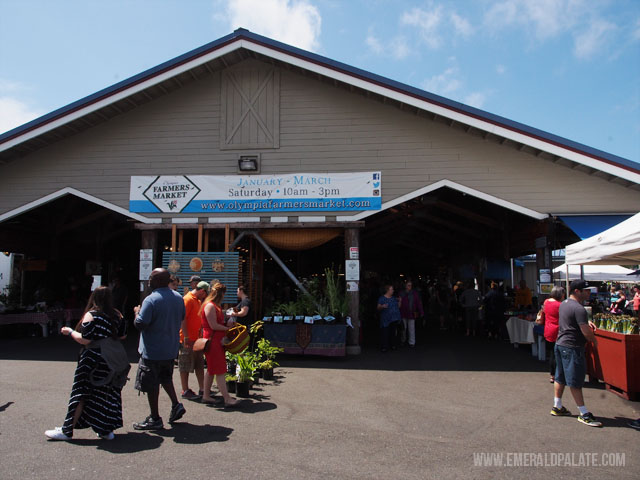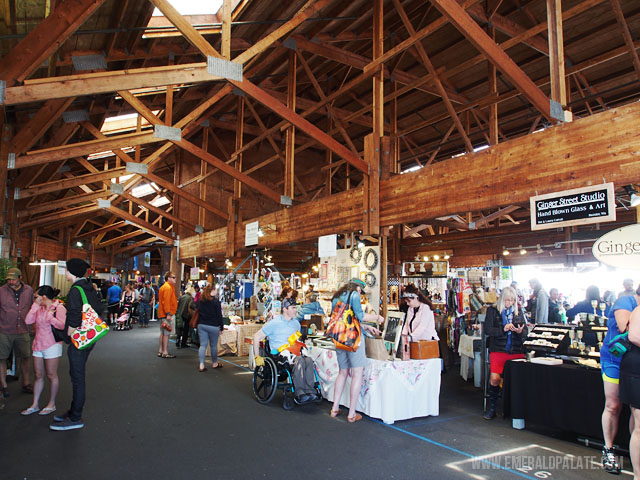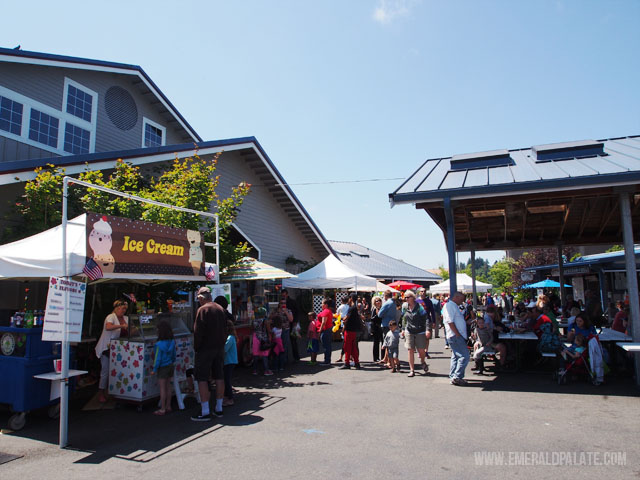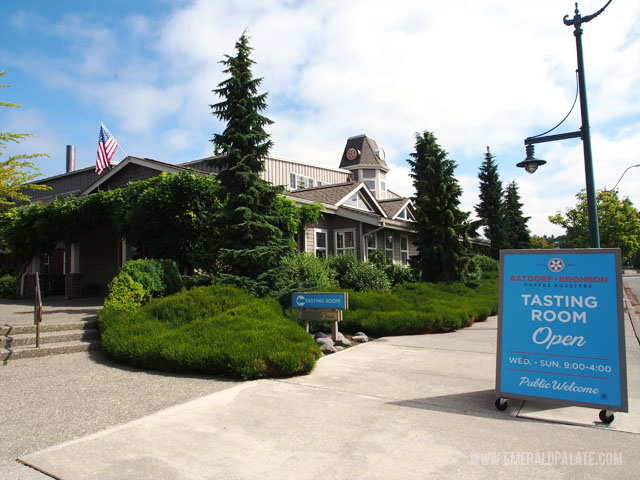 At the farmer's market you'll be able to browse more than 50 stalls selling local produce and handmade goods. There's also food vendors and entertainment on site.
The market is open year round from 10 am – 3 pm. It's Saturdays only January through March, Thursday – Sunday April through October, and Saturday and Sunday November and December. Note, pets are not allowed.

Take a Beer and Bike Tour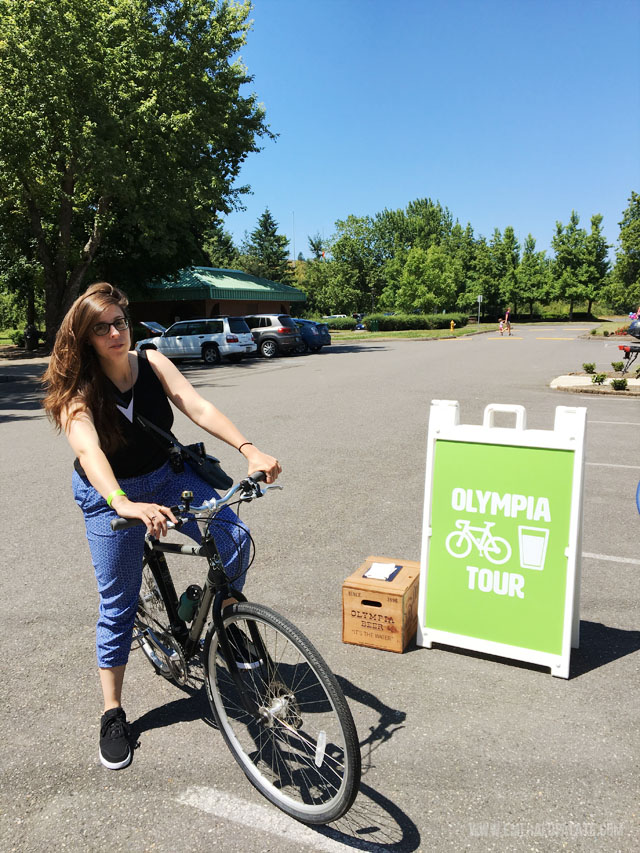 One of our favorite activities was taking the Olympia Beer & Bike Tour with South Sound Adventures. For $40 per person ($30 if you bring your own bike), you'll get a mellow, 3.5 hour, 11-mile bike ride through Olympia with stops at three local breweries. Owner, Robin, is an "Oly" local (as they say) and knows all the best bike routes to make sure you get a good sense of the Washington state capital.
For example, you'll start your ride on a paved trail that takes you along Capitol Lake. Then you'll bike up to the Capitol Campus where you'll take views of the lake you just rode along and of course the capitol building.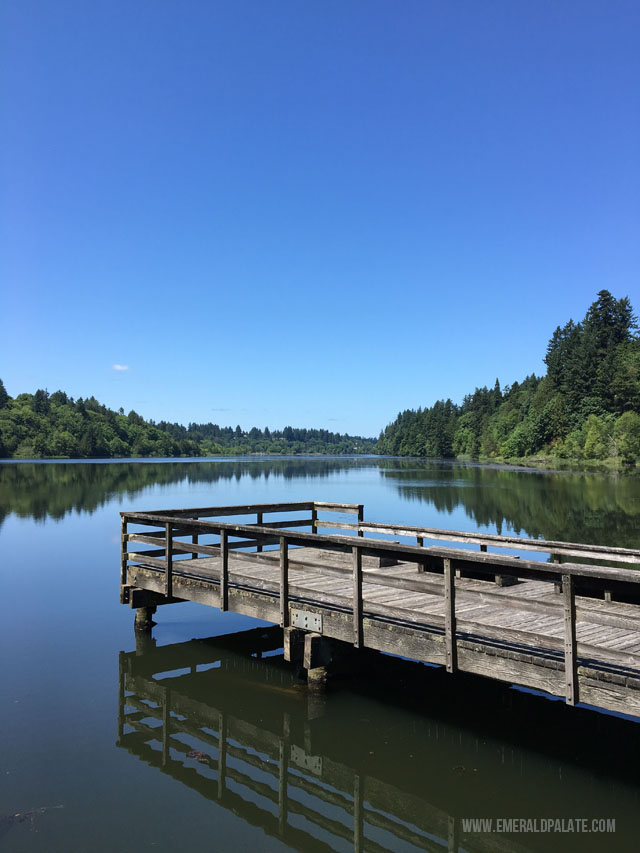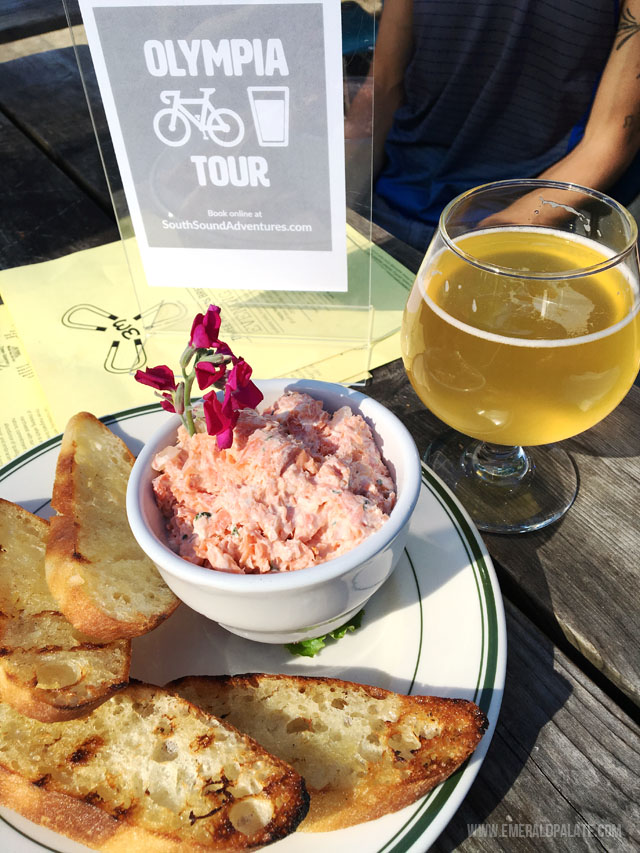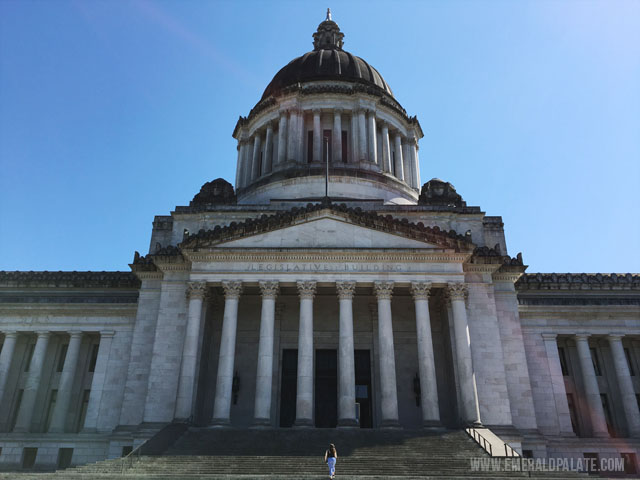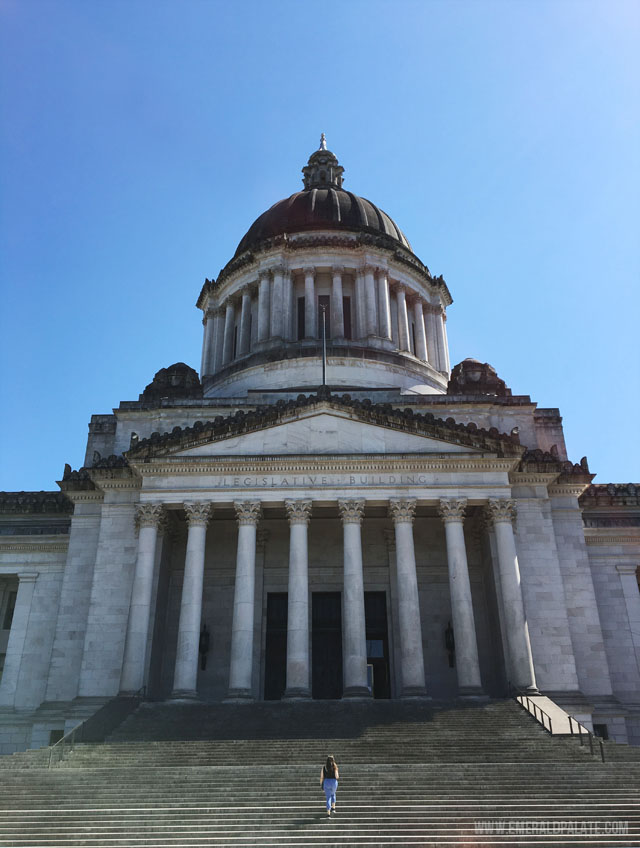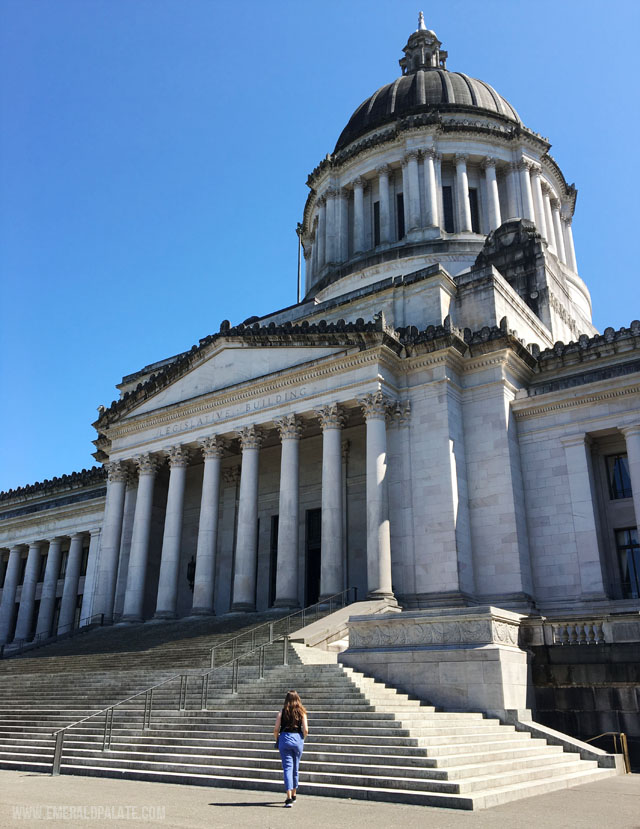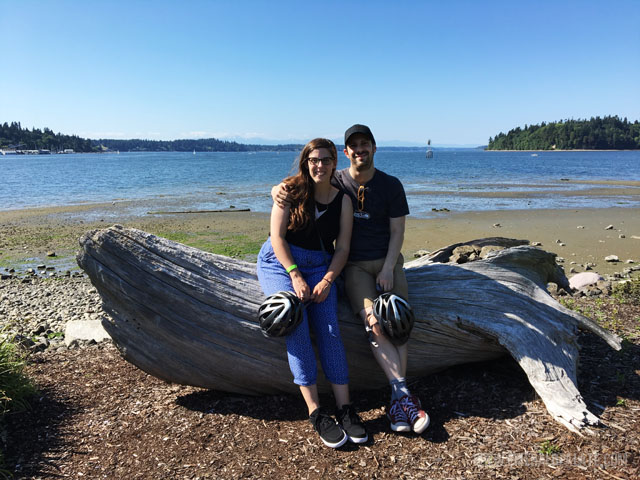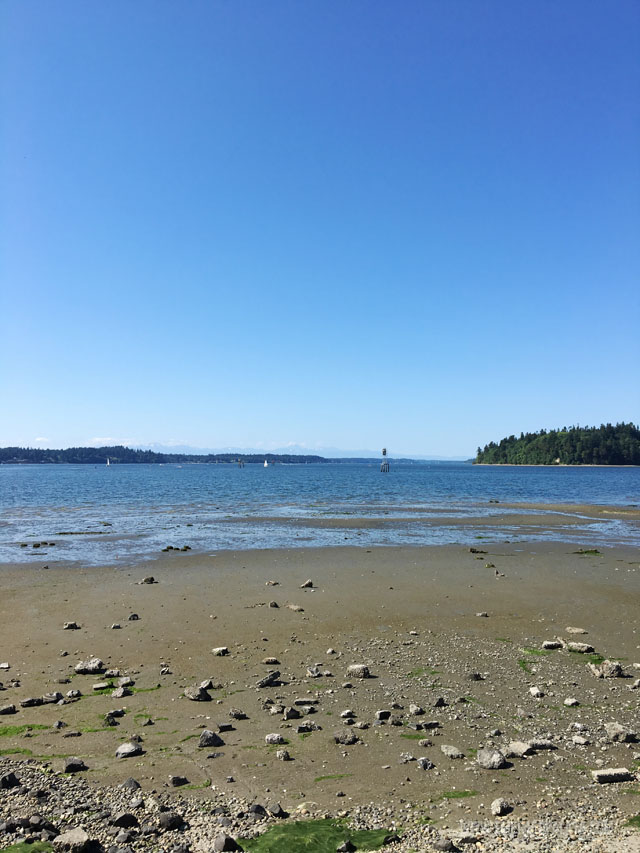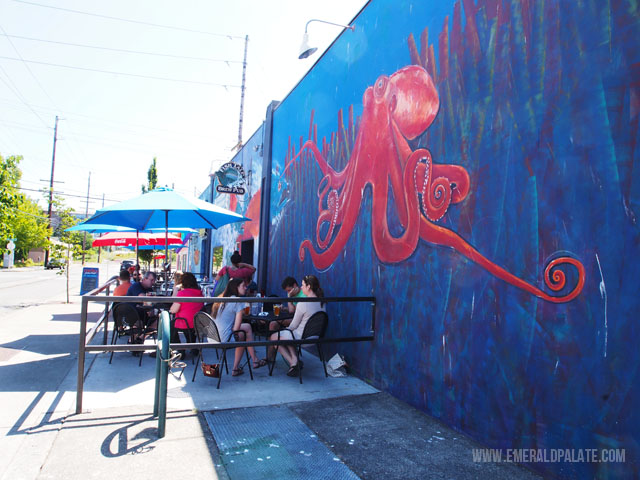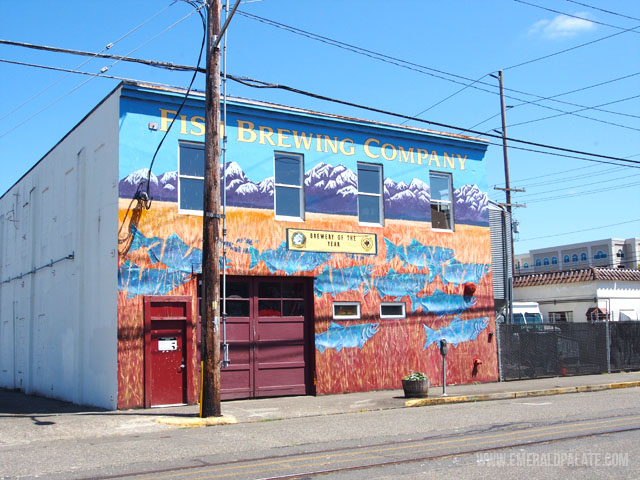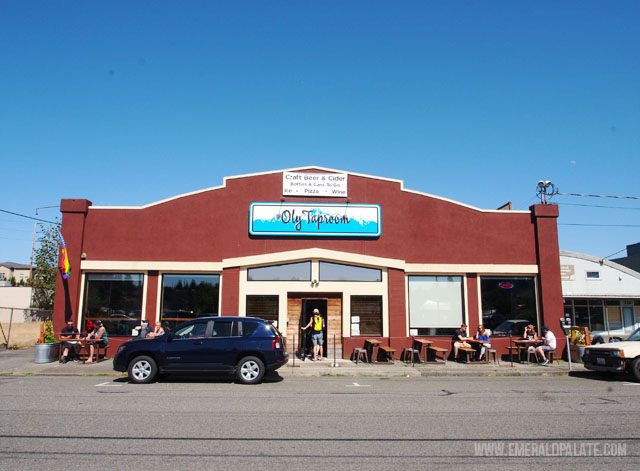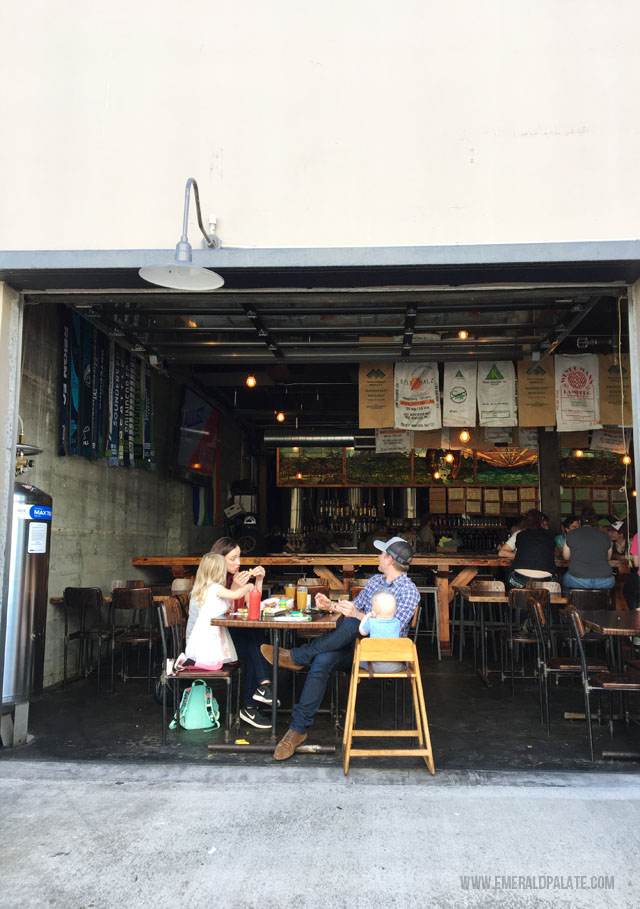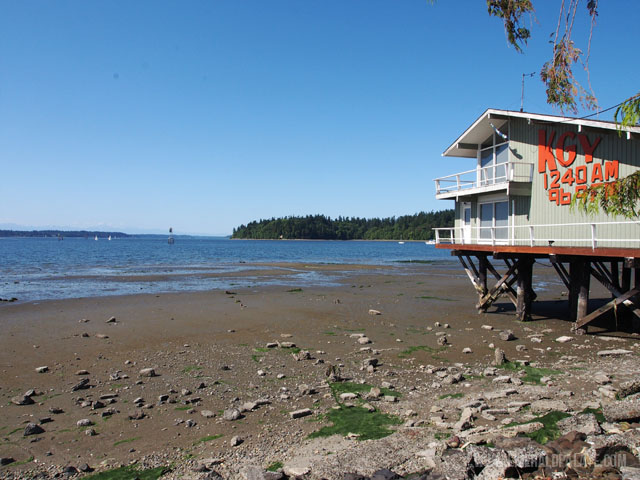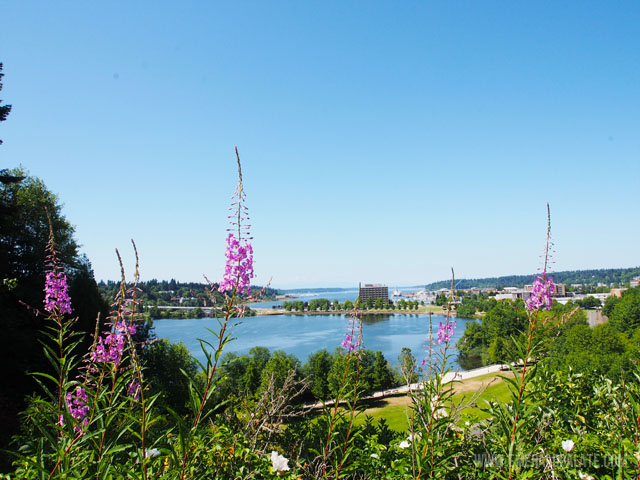 Next you'll head into the downtown area as you start visiting breweries, noting which shops you might want to stop in later. And you'll also take a meander to Port Plaza Park, where you'll get gorgeous views of the marina.
Olympia is a big biking town, so this is a great way to experience the city. Plus, did we say beer? Our favorite was Three Magnets Brewing!

Get Dinner at 222 Market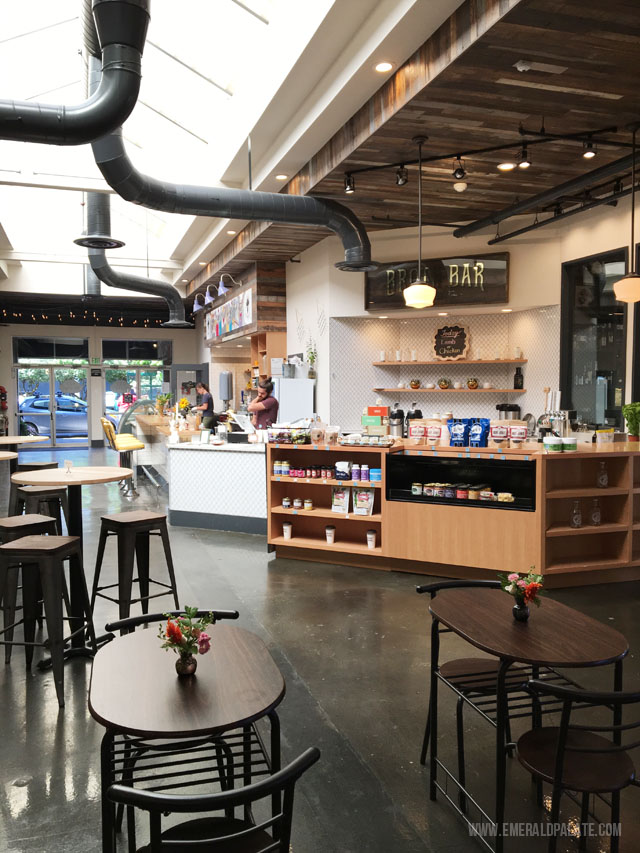 Olympia recently got its own food hall similar to Home Remedy in Seattle or Pine Street Market in Portland. It's called 222 Market and it houses 9 restaurants and shops. Stop at The Bread Peddler to pickup some bread or try a sandwich. Head to Chelsea Farm Oyster Bar for some, er, oysters. And if you have a way to store it, pick up some broth at the Broth Bar.
If you have time ahead of your trip, check out the Pantry's class schedule!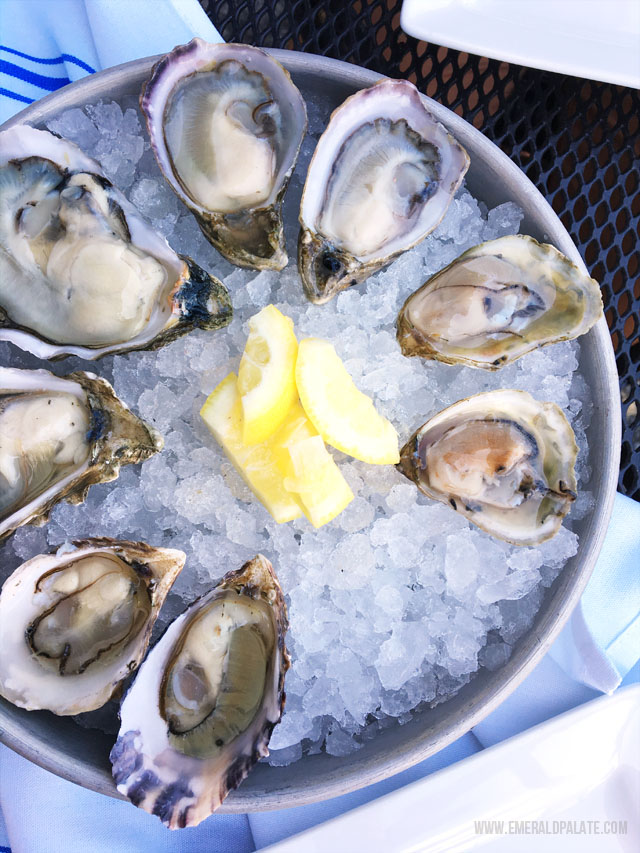 Get a Drink at Dillinger's Cocktail Bar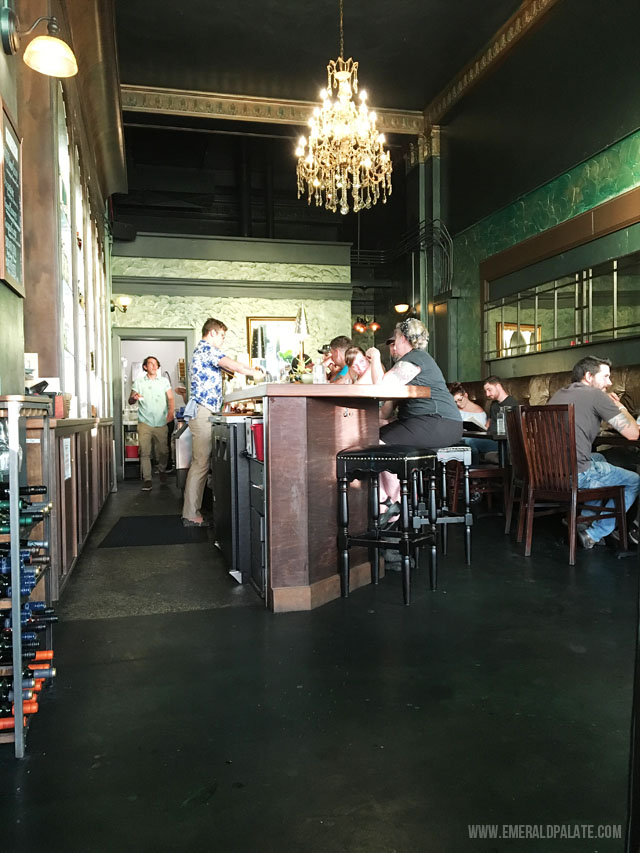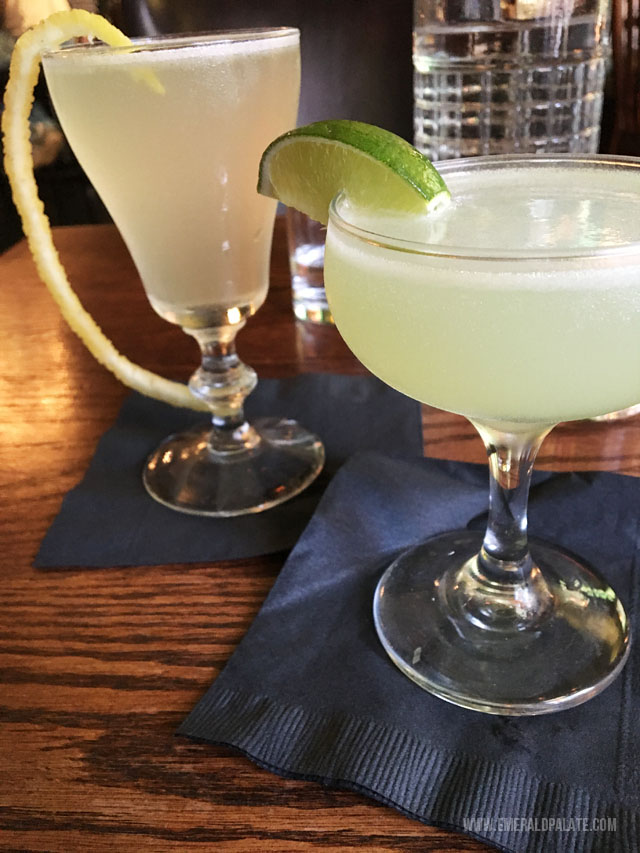 Dillinger's is the refurbished, 1927-era Security Building that serves up some tasty Prohibition-themed cocktails. They take reservations, so plan ahead to make sure you get in.

Visit Olympia's Wineries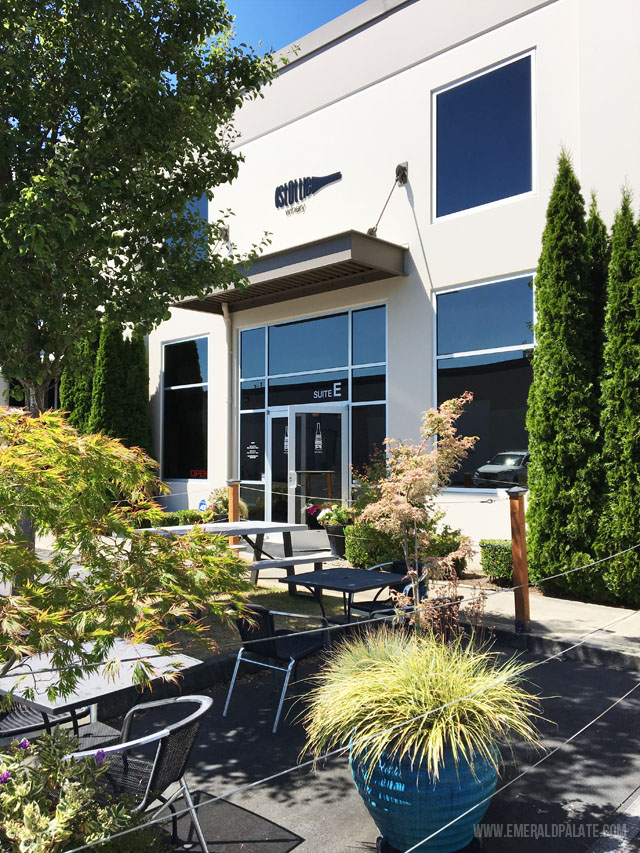 If there's a winery, I'm going to find it. Luckily, the Olympia area has 5 of them: Madsen Family Cellars, Medicine Creek Winery, Scatter Creek Winery, Stottle Winery, and Walter Dacon Wines.
They're part of the South Sound Wine Trail that weaves through Olympia, Lacey, Tenino, and Shelton. This trail is part of the larger Thurston Bountiful Byway, which maps out local farms, artisans, breweries, wineries, and bike trails. All of these make some great pit stops as you meander your way back home!

Take a Mini Golf Break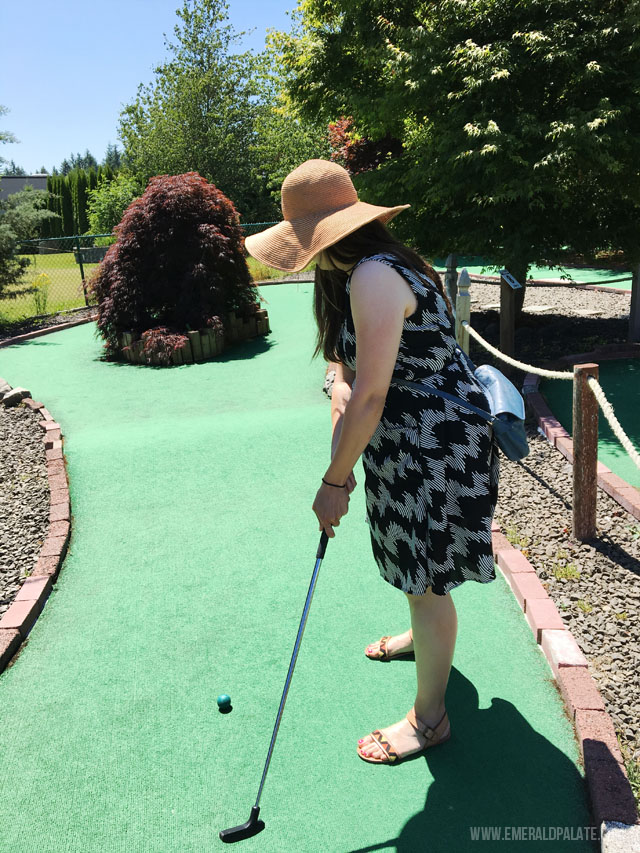 Next door to Madsen Family Cellars is the Marvin Road Mini Golf course, range, and batting cages. What's better than some friendly competition between sips of wine?

Visit the Evergreen Valley Lavender Farm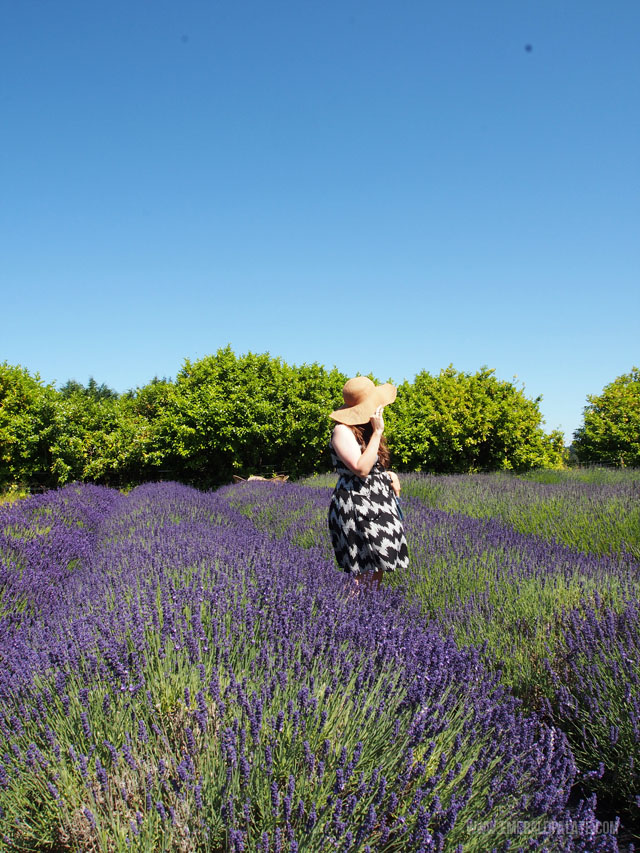 If you're traveling in June-August, check out the 4-acre Evergreen Valley Lavender Farm. It's owned by retired couple Thane and Peggy Bryenton, who decided to start a lavender farm after visiting the lavender farms in Sequim, WA.
They organically grow 11 different varieties of lavender, largely of the English variety because they are more aromatic. They sell them whole for decorating and cooking or as part of their homemade lavender products, such as soap and lavender oils.
This is a great place to sit, relax with a book, and take a ton of photos (you can see I did!). Be sure to check their hours, as they change with the seasons.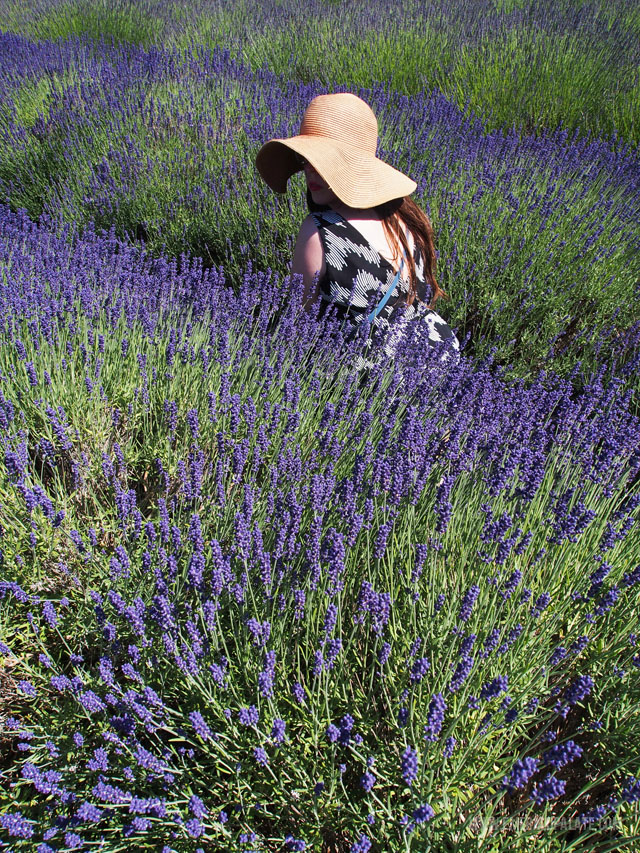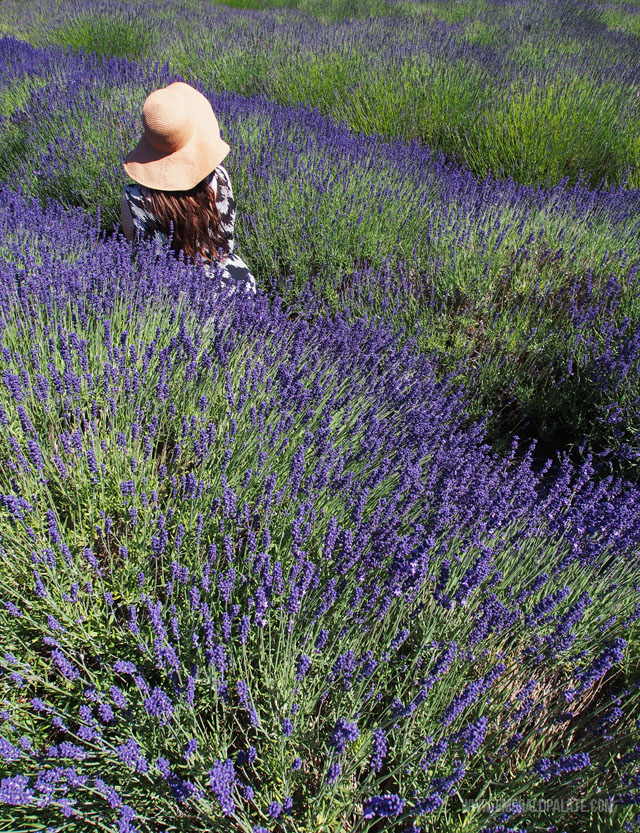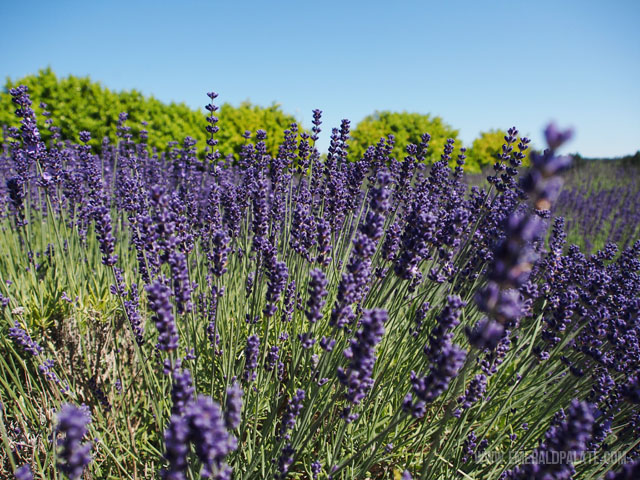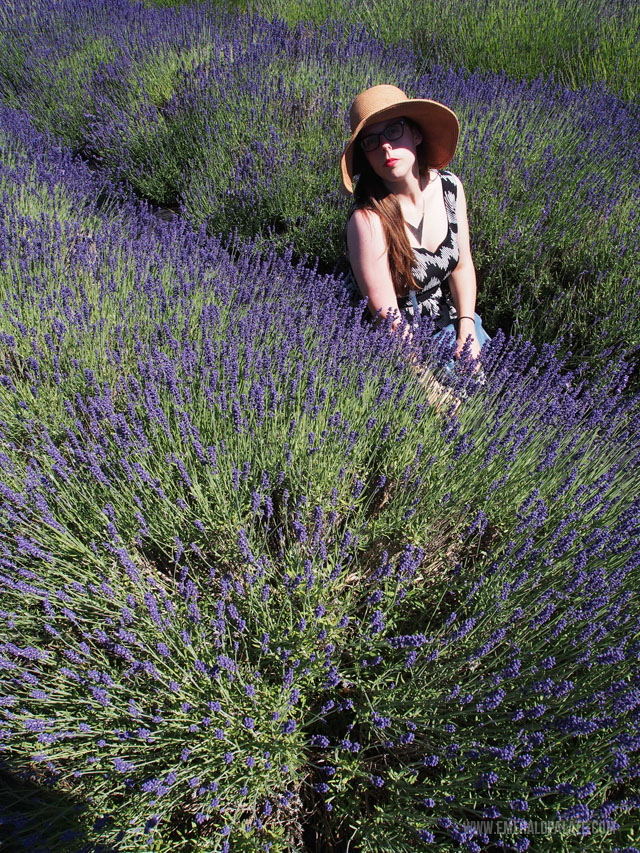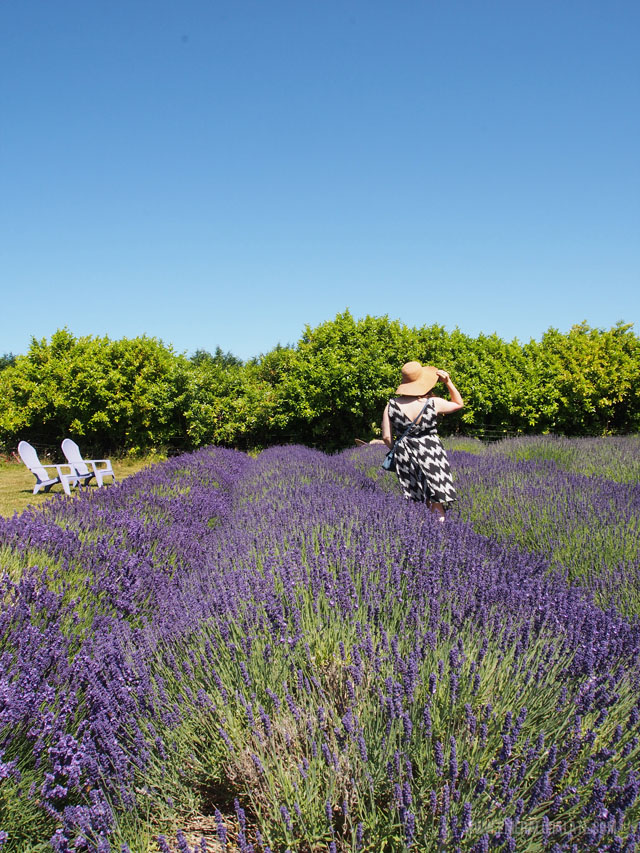 Hike at the Billy Frank Jr. Nisqually National Wildlife Refuge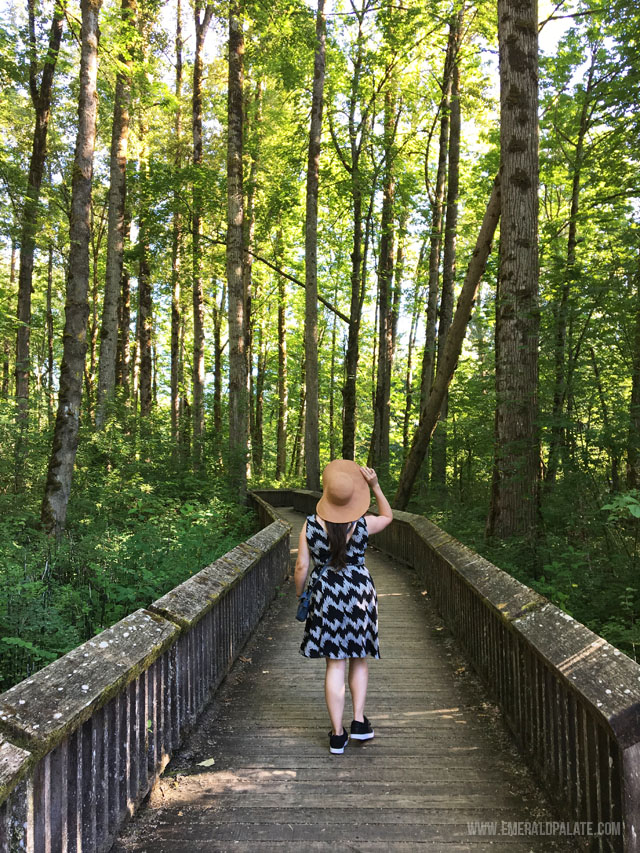 About 15 minutes outside of Olympia is the Billy Frank Wildlife Refuge. It's a protected estuary that houses a ton of different wildlife. That's because it sits at the Nisqually River Delta where fresh water from the river combines with the salt water of the Puget Sound.
It's open daily and costs $3 per adult to get in. Once there, you can walk the 5-miles of trails (most are plank boardwalks) that take you through the reserve, where you can spot different bird species, deer, beavers, amphibians, and more.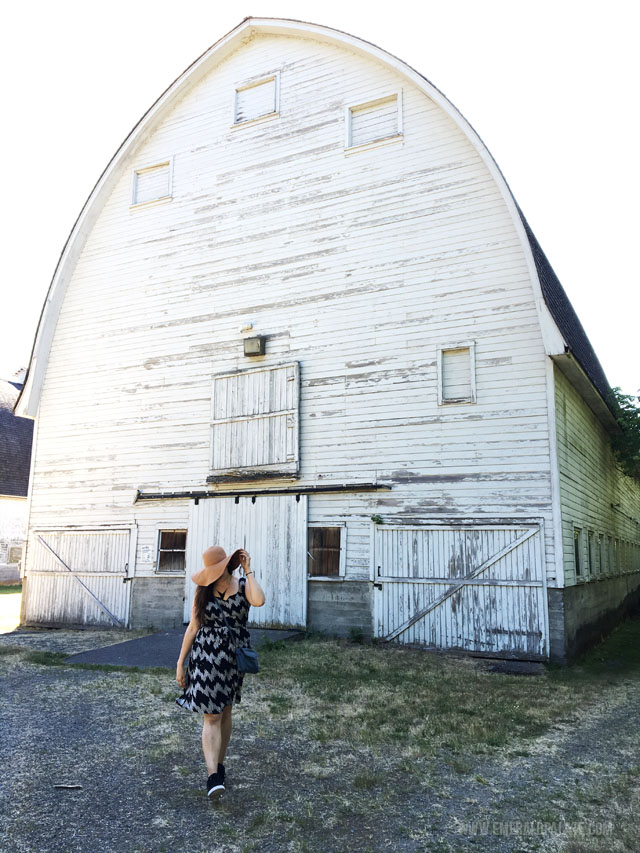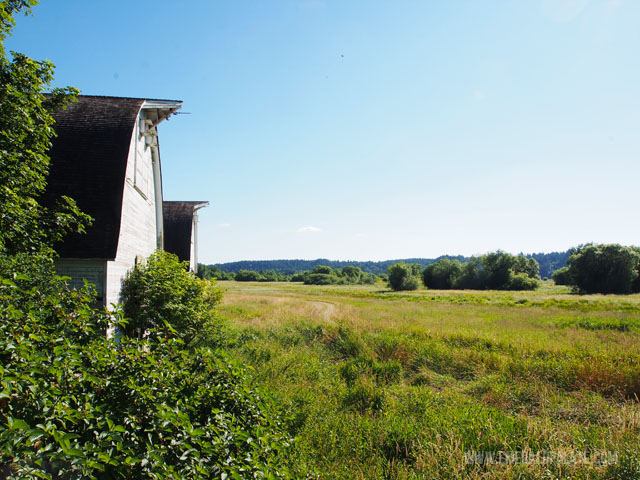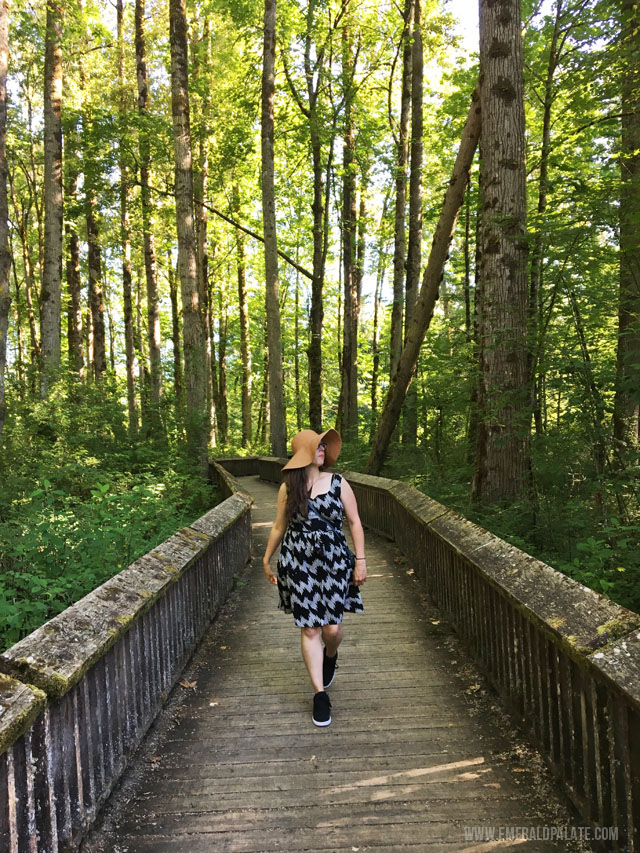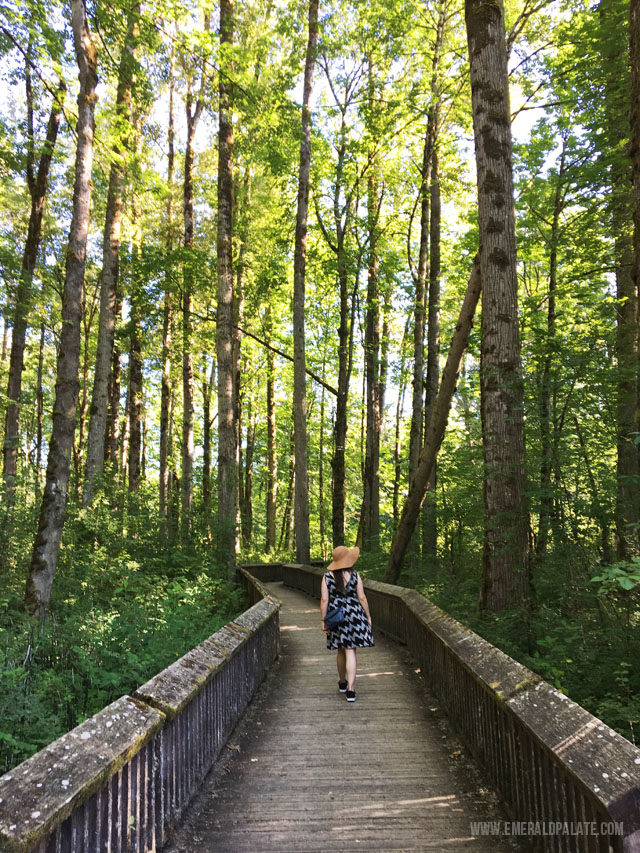 We had such a great trip to Olympia and can't wait to come back. Have you been to Olympia? What are some of your favorite things to do in our state capital?

Pin This For Later



Disclaimer: I was provided one-night's accommodations and complimentary tickets to the beer and bike tour from Experience Olympia & Beyond in exchange for my honest review of Olympia. All opinions are my own. Thank you for supporting the brands that help make The Emerald Palate possible!

Other Articles You Might Like