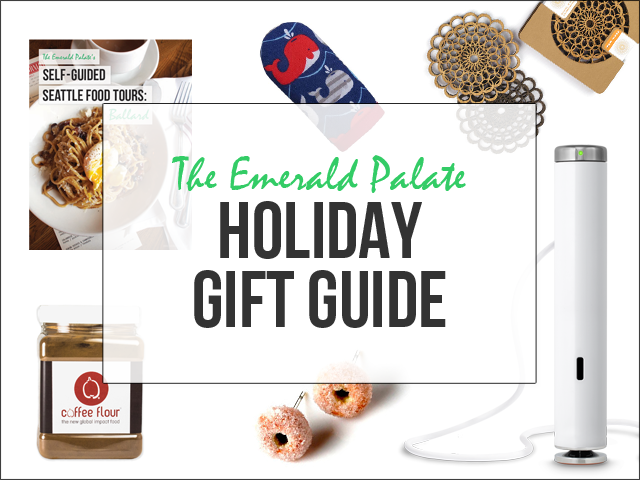 I've been scouring all the Seattle-area holiday craft fairs to get gifts for my family…and ok, myself too. The stands I always find myself gravitating toward are the ones with artisanal food goods.
Maybe it's the samples, but I think it's also the fact that the majority of my family is really into food. My dad literally asks for gift certificates to artisanal food stores every year. And nothing makes my mom happier than when I stick locally-made salted caramels in her stocking.
Food is a universal language we all understand, so it makes the best gift for anyone on your list. Male, female, old, or young, everyone appreciates getting a taste of something new, especially if it's not something they'd buy on their own. So here's my Pacific Northwest-sourced holiday gift guide featuring gift ideas for foodies.