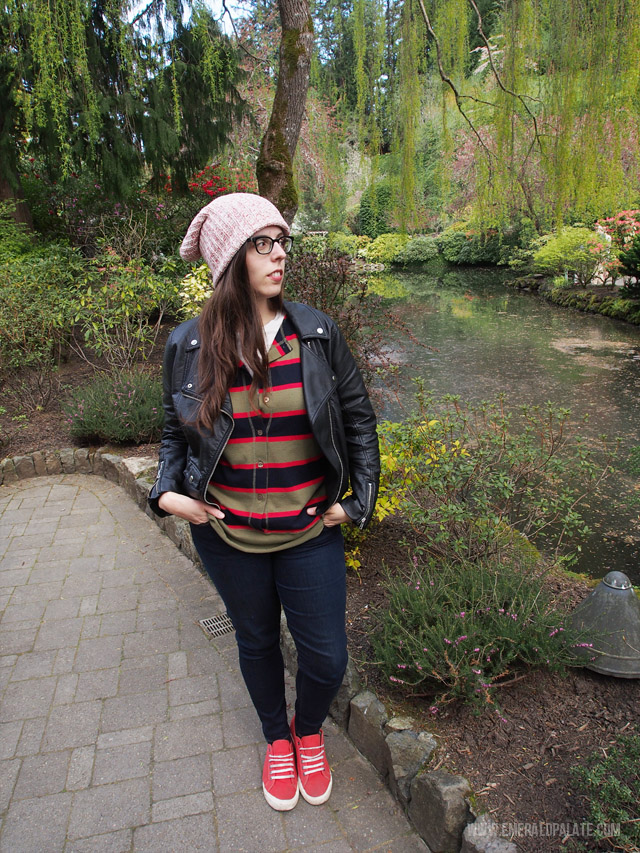 It's starting to become that "in between" weather in Seattle. It's not cold enough for a winter coat anymore, but it's still too cool to go jacket-less. It's the type of weather that makes spring style inspiration hard to come by.
Luckily when this weather comes rolling in, I turn to one of my trusted fashion uniforms. I grab some of my favorite PNW made and vintage finds and style it into this "borrowed from the boys" look.
The last time I experienced this weather was last year when I was eating my way through Victoria, BC. It gets nippy in the mornings and evenings, but the afternoons are almost warm. Almost.
I get so excited when I can retire my winter coat. I love it to pieces, but the moment it starts getting warmer I trade it in for this faux leather jacket I picked up from H&M a few years back. I'm one of those people that as soon as this weather peaks out, I am in denial and refuse to wear my winter coat even if it gets cold again. So let's hope this weather sticks around!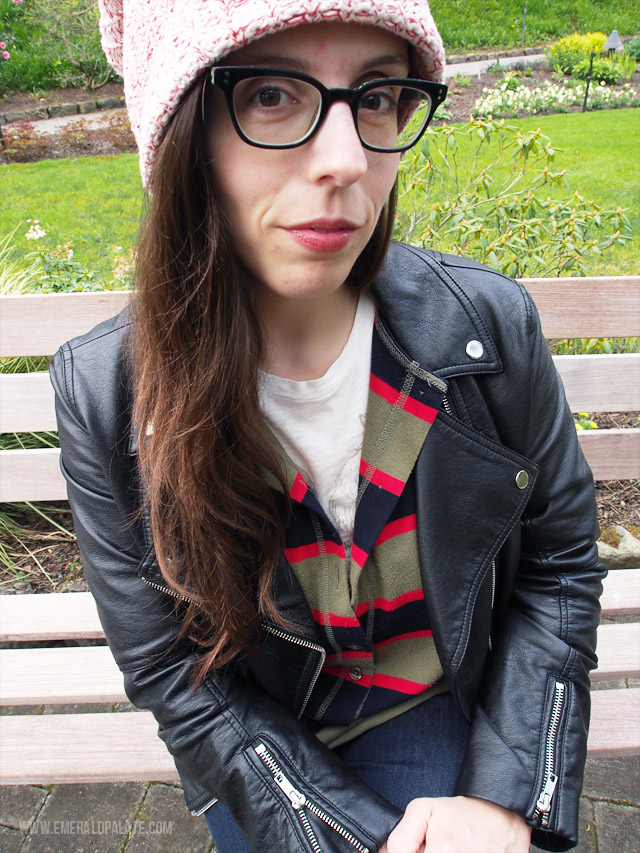 I've been on the hunt for a real leather coat for years now. Since I'm busty and have a huge bum, I need it to hit at just the right length and not be too big in the armpits (or too tight across the chest). It's a tall order, so until I find it I'll stick to this H&M coat that I get a ton of compliments on.
My other spring style uniform essentials during this in-between weather include my slouchy red beanie made in Portland, Oregon and a vintage striped rugby henley that I picked up on a trip to Nashville a few years back.
I like to match these with my red Seavee shoes I picked up at The Gap a few years back when they were doing a style collaboration. These are in super rough shape, but I tried buying a new pair and they don't fit the same so I'm reluctant to give them up.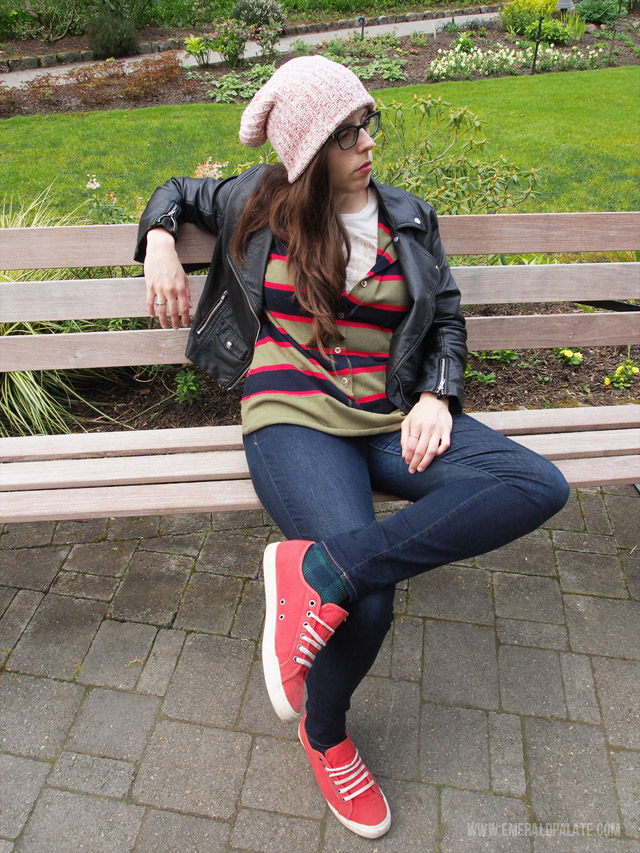 This weather is my absolute favorite. It comes in both the fall and spring and is perfect for layering, which is a basic I try to always keep in mind when I'm in need of some spring fashion inspiration.
What's your favorite style go-tos during this in-between spring weather?

Other Articles You Might Like