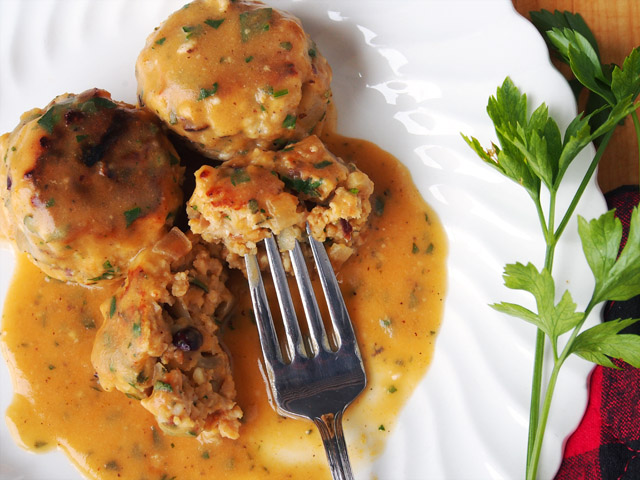 Every time Thanksgiving comes around I find myself thinking the same thing: "Why on earth do we only have this meal once a year?!" I'd much prefer if we ate that addictive turkey and sides combo multiple times throughout the year.
Since it's going to take me some more time to win that battle, the next best thing is coming up with a recipe that can recreate the flavors of Thanksgiving well beyond the big day. This recipe has everything I love rolled up into one meatball. The turkey. The sweetness you get from root vegetables like sweet potatoes. The tartness from cranberries. The savoriness from sage.
And the best part? You don't have to wait 4+ hours for this pumpkin meatball recipe to be done.