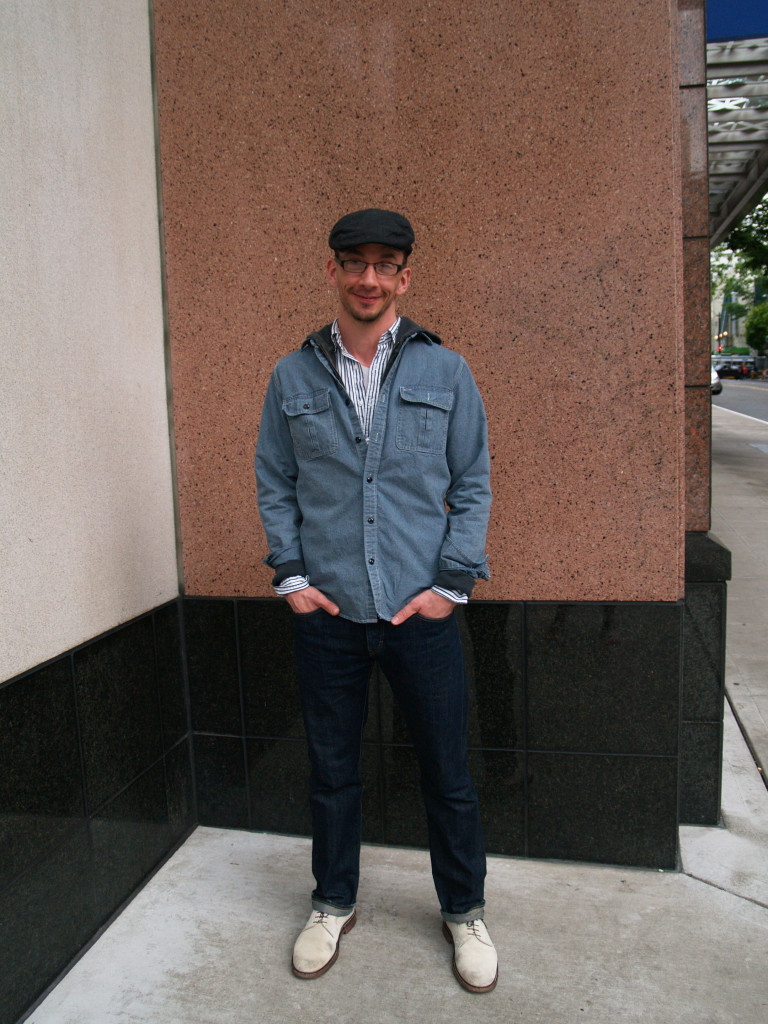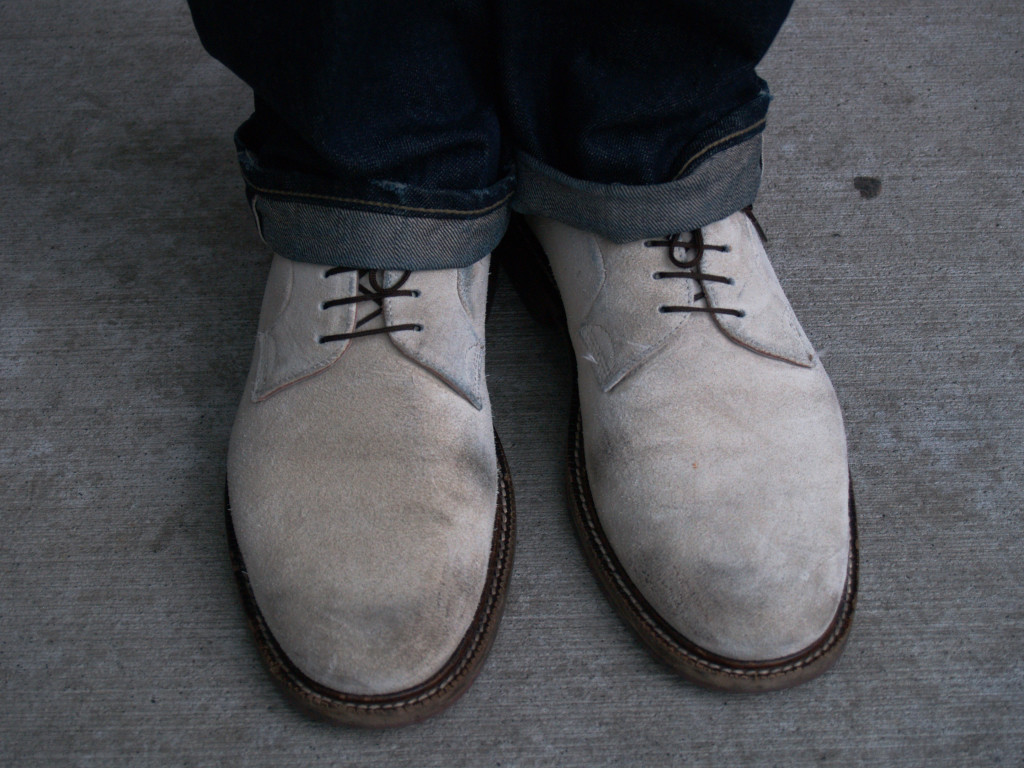 It just so happens this young man is a J.Crew employee, so his whole outfit was assembled using the brand's signature disheveled preppy look. We at The Emerald Closet are a big fan of J.Crew. So much in fact, that some of us used to be employed there. Naturally, we were drawn to his easy, laid back style that was pumped up with eye-catching accessories, i.e. the news boy hat and suede loafers. We really appreciated his layering choices, wearing not 1,2, or 3, but 4 layers on top. And of course we always love a light chambray shirt with dark wash jeans.
In addition, we learned an inside tip from a pro. He is wearing J.Crew's 484 denim, the slimmest jeans they make. However, he suggests getting them tailored even more to, "make a true slim fit."
Spotted: Downtown, Pine St. & 7th Ave.