One of our main goals at The Emerald Closet is to provide inspiration by highlighting the fashion worn by the fabulous citizens of Seattle. However, while out scouting, we're often asked where we found certain items we're wearing. That's when it hit us: we should tell you where we got some of our most complimented pieces. So here we are, turning the tables, and giving you a glimpse of what we own ourselves. These are items and outfits that we receive a lot of comments on, so we wanted to spread the love so you can find these pieces to add to your fashion collection. So kick back, relax, and enjoy browsing through what is in our closet.
Probably one of the most commented pieces in all our closets combined is the infamous carpet bag. Most of the time it's praising compliments. Other times, it's pursed lips and chuckles. One man even went so far as to stare at it for 30 seconds straight while walking next to me along a crosswalk with this "bitch please" scowl on his face before saying, "Girl, pleasssseee." Either way, this bag gets attention.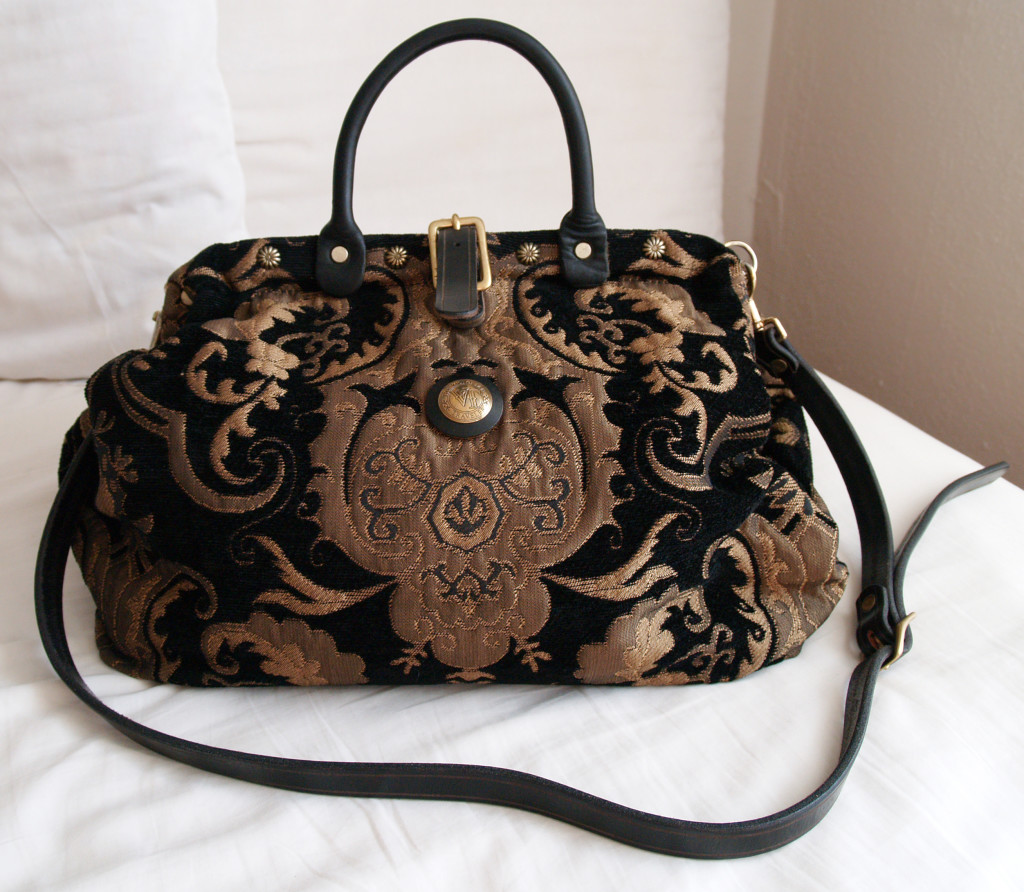 This bag is by The Victorian Traveler. Each "Mary Poppins" bag is handcrafted by couple Kathy and Jerry, and they come in a variety of sizes, fabrics and uses. From luggage to purses, these are customized to your specifications. Our bag is made with the Black Knight fabric and classified as the "small bag," but let us tell you, it is anything but small. It can fit a huge wallet, planner, a journal, umbrella, and SLR camera with room to spare. Besides the classic aesthetic, one of the best features is just how durable it is. It carries at least 15 pounds of our junk in it and the strap still hasn't even shown signs of wear and tear, one of the main reasons all our other purses fail us. We first spotted the purse in a Lucky magazine about 2 years ago, never knowing the reaction it would get every time we wore it. But we welcome the attention because, after all, what is the point if people aren't talking about it?