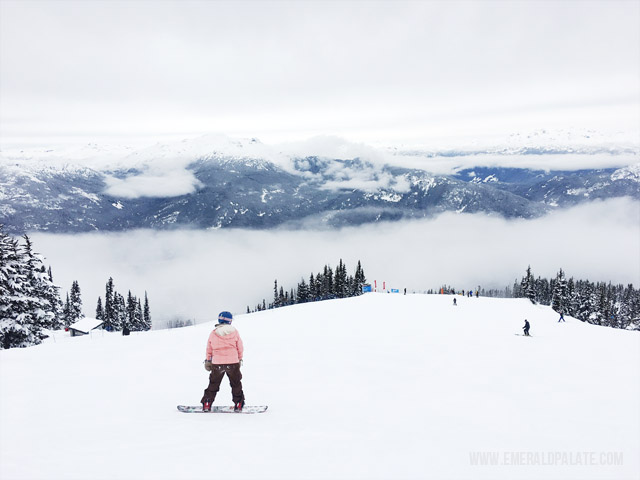 I've been going to Whistler Blackcomb Resort every year for almost a decade…which means I've been hunting for the best restaurants in Whistler, BC for a while now. Whistler Blackcomb is one of the best ski and snowboard destinations in the world (and the best in North America). It has unparalleled ski terrain and one of the bigger après ski options at the base of the mountain in Whistler Village.
Yet, the shopping, eating, and drinking options in Whistler Village are…let's just say diverse. You'll find a lot of touristy shops filled with tchotchkes you don't need or overpriced ski clothes. Tucked between those are dining gems like The Old Spaghetti Factory and Ruby Tuesday (cough sarcasm cough).
With all the high street options available, it can be difficult to find the restaurants and cafes worth eating at. And since the prices at this popular ski resort are inflated (mentally prepare for this!), you definitely want to make sure you don't have food regret.
Over the years I found the secret places to eat in Whistler Village. These are mostly off the beaten path and are loved by both locals and discerning tourists alike. Here's my carefully-curated, constantly updated list of the best restaurants in Whistler, BC. But shhh…don't spread the word too much or they might be impossible to get into before you know it.