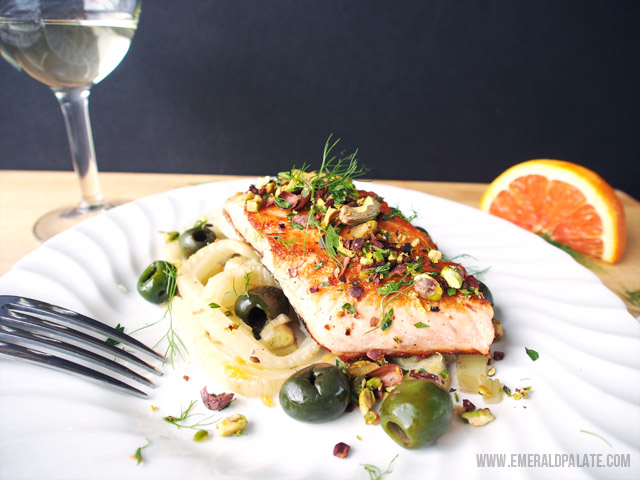 There's nothing I like more than an easy salmon recipe. Oh wait…there is. An easy salmon recipe paired with WINE.
If you remember from the interview with Farm Shed Wines I posted last week, I'll be partnering with them to develop a few recipes that pair well with local Pacific Northwest wines.
This is the first recipe in our collaboration, perfect for Valentine's Day (or any day really). I created a pan-seared salmon served with roasted orange, fennel, olives, and a pistachio-cacao nib gremolata. I also made recommendations of the type of wine that would go well with it. So if you're ready to impress your hubby with a relatively healthy, light, flavorful, and easy salmon recipe, you've come to the right place!