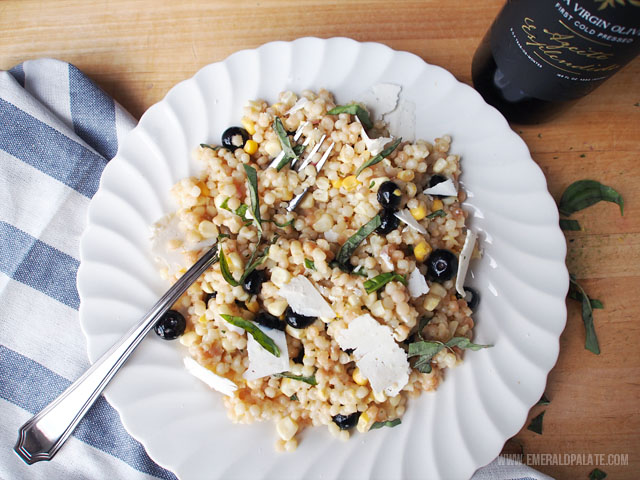 Blueberry season is among us! Every year I like to go blueberry picking at Mercer Slough in Bellevue, Washington. My family goes complete ham and comes home with pounds and pounds of blueberries. A lot of them end up in my morning smoothies, but I like to reserve some for no or minimally-cooked dishes during the dog days of summer.
Enter this Israeli couscous salad recipe. When mixed with corn and high-quality extra virgin olive oil, the blueberries add a glorious burst of juice and sweetness to an otherwise savory dish.
Read on for an easy salad recipe that's about to become your new summer staple.