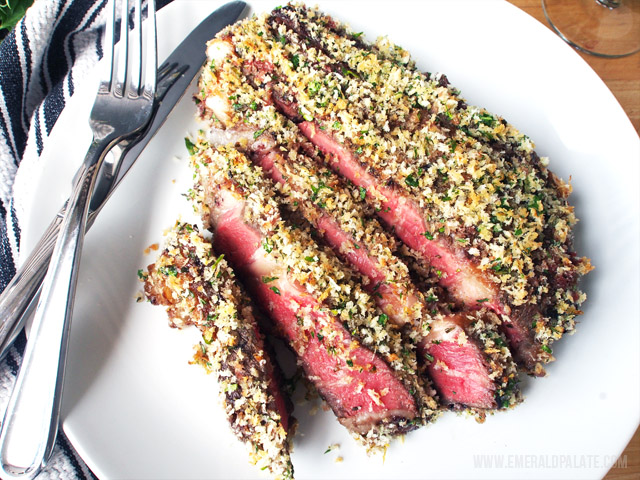 I'm always looking for an easy steak recipe. It's not for meal planning purposes or inspiration. Rather, I'm reading up on cooking methods and looking for themes in how to cook the perfect steak. I do this because…confession…I haven't always been the best at cooking steak indoors.
I used to avoid cooking steak because it always turned out more gray than caramelized brown. It's taken a lot of practice, but I'm finally comfortable making steak on the stove. What was once an "eat-it-when-others-make-it" situation is now an "eat-whenever-the-mood-strikes" situation. And the mood struck hard a few weeks ago when I was thinking about recipes I could potentially make for Easter dinner.
Knowing I still have a rosemary plant going strong from last summer (I know, WTF, right?!), I developed this recipe. It's super easy and flavorful, with herbaceous and sweet flavors filling up your home and palate. Read on for the recipe, tips on cooking steak, and wine pairing suggestions.