It's December, the season of gift giving. And you know what that means…A GIVEAWAY!
We partnered with our friends Shop Paris With Love to give one lucky winner a piece of jewelry from its collection. The prize? The La Dentelle Bracelet, handcrafted by local Parisian designer, Agnès!
Whether you'd like to get a little gift for yourself this Christmas season or you are looking for the perfect gift for the woman in your life, this one-of-a-kind piece of jewelry is guaranteed to make a statement!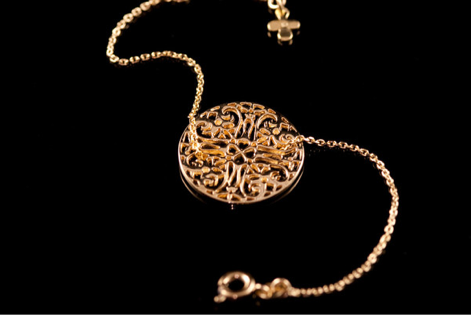 Shop Paris With Love was created by Elisa Sitbon, a local Seattleite hailing from Paris. She saw a lack of French jewelry designers represented in The Emerald City, so she came up with the idea of an e-boutique where she could bring hand-selected pieces from local, under-the-radar Parisian designers to the States. Most of these designers don't even have a store front, let alone an online presence. Thus, she is bringing unique, wouldn't-find-otherwise pieces to the US. Each beautifully crafted piece goes through a rigorous standards checklist, and only makes it into the collection if it uses quality materials and was made in Paris.
I started Shop Paris With Love with the La Dentelle line," explained Elisa. "I was wearing the necklace and the bracelet and people would stop me on the street or ask me at work where I got it from. I started thinking that talented and emerging designers in Paris should be accessible to the rest of the world. This is how the idea of SPWL came to me."
We're giving you access to these limited pieces, & one lucky winner will receive this timeless bracelet free!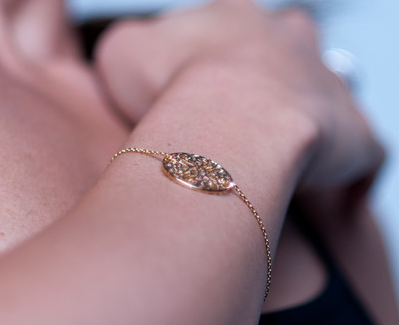 READY TO ENTER?
Simply LIKE BOTH SHOP PARIS WITH LOVE AND THE EMERALD CLOSET ON FACEBOOK and LEAVE A COMMENT ON THIS POST telling us who this bracelet would be for if you won (hey, we support self-gifting!).
WANT MORE CHANCES TO WIN?
Follow The Emerald Closet and Shop Paris With Love on twitter, and tweet the following phrase:
@Emerald_Closet, I have Dentelle dreams about the @ShopParisLove bracelet! I hope I win the contest! http://bit.ly/svt0C7
There will be a 1st place winner, chosen randomly. Don't hesitate to enter, because THE CONTEST ENDS AT 11:59 PM PST SUNDAY DECEMBER 11th!
Want to see more from Shop Paris With Love? Visit the online shop to see more Parisian designs.
THIS CONTEST IS CLOSED. Sign up for our newsletter at the right to be the first to know about future contests.

Click Here For Official Rules

Other Articles You Might Like