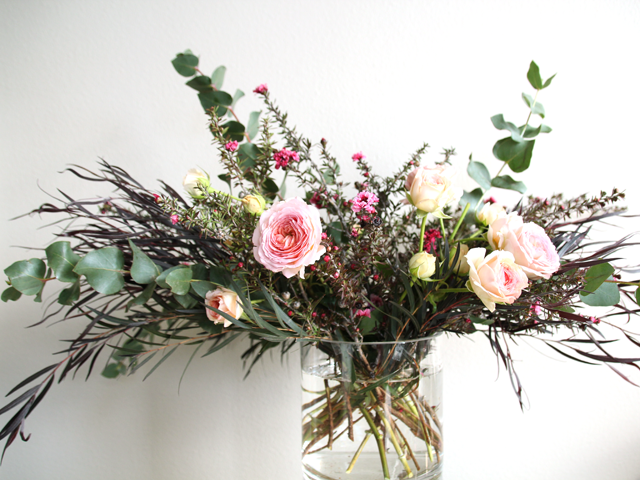 With Mother's Day right around the corner, it's pretty serendipitous that I discovered a Seattle-based flower subscription service that delivers the most gorgeous bouquets. I'm obsessed with giving thoughtful gifts, so I wanted to share more about this unique business because I think a monthly flower delivery would make such a lovely Mother's Day gift (maybe paired with my easy DIY necklace!).
Plus, there's a little promo code surprise at the end of the interview that gets you 20% off your first delivery. So get ready to learn more about this local, woman-owned business, see her impeccably designed flower arrangements, and find out where she thinks everyone should go in Seattle.
If You're Into Flowers, Listen Up
The Stemmery is a new, woman-owned business that offers subscription floral delivery services. Arrangements feature locally-sourced flowers and are hand delivered to Seattle residents by the founder, Sarah.
I sat down with Sarah to learn more about how she got started and what inspires her to make such darn-gorgeous bouquets.

Interview with Sarah of The Stemmery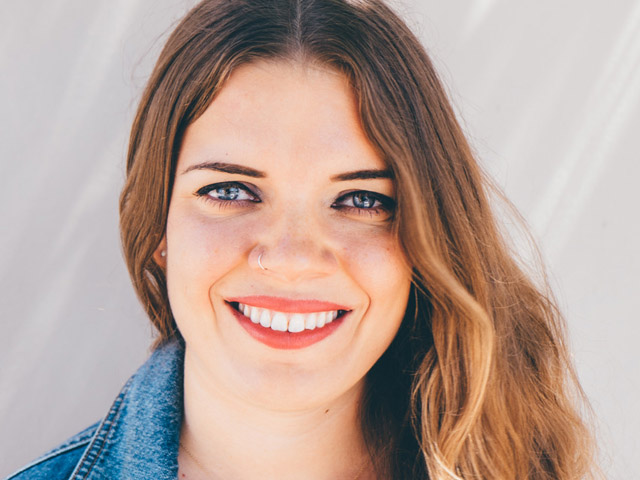 How did The Stemmery get started?
Sarah: I happened into it! Twice over the course of about a year I found myself arranging flowers at friends' weddings. They bought flowers but didn't know what to do with them, so I got roped into doing arrangements. I quickly realized I had a knack for it. It combines my love for creative, artistic things with my love of nature.
So I started arranging flowers more and more. This past January, after several years of doing it part-time, I launched The Stemmery and am dedicated to creating arrangements full time.

Why a subscription service?
Sarah: I really wanted to get out of the wedding space because it's such a saturated market. I think people have gotten used to the idea of subscriptions and want something predictable and convenient. Getting flowers makes people feel really special, and subscriptions make it so they don't have to go out there and search for them. I take the effort out of enjoying flowers. People can just have them show up at their door whenever they want.
Another thing I love about a subscription model is that there's no selection of flowers. Each week people get something different because I follow what's in season. It's a fun surprise and I love exposing people to new types of flowers.
People sometimes say, 'I like this flower,' but there's so many other flowers out there. The Stemmery is a way to enjoy different flower varieties."
How do you source your flowers?
Sarah: At this point I mostly work with flower wholesalers in South Seattle. Most of the flowers are from US farmers, with a few from BC. My goal is to get flowers from as close to Washington as possible because I want to work with farmers who I know are treating employees well. Plus, the less the flowers travel the longer they last.
I also buy as local as possible because I think it makes for a deeper connection to the flowers. Having nature inside is so special. But having flowers from Bolivia inside…you aren't going to have that connection because it's not flowers you'd ever see in your own backyard.
I like to go to the flower market each week and handpick them myself. If I have a big order, I'll place an order ahead, but for the most part I treat sourcing flowers like a chef would. I go to the market; touch, see, and smell them; and decide what arrangement I'll be making with my ingredients that day.
Flowers I received from The Stemmery. Aren't they gorgeous?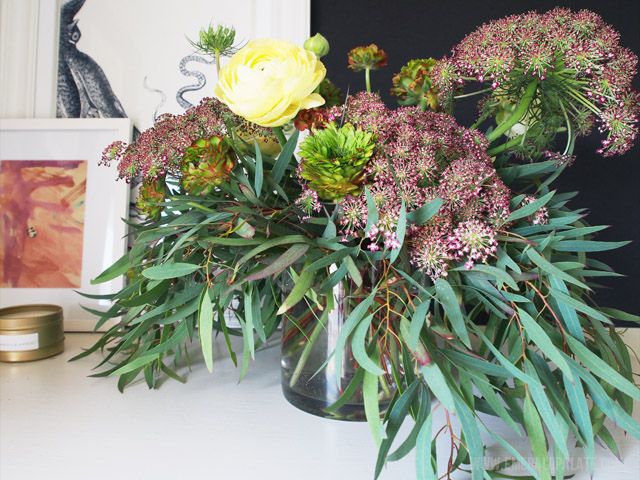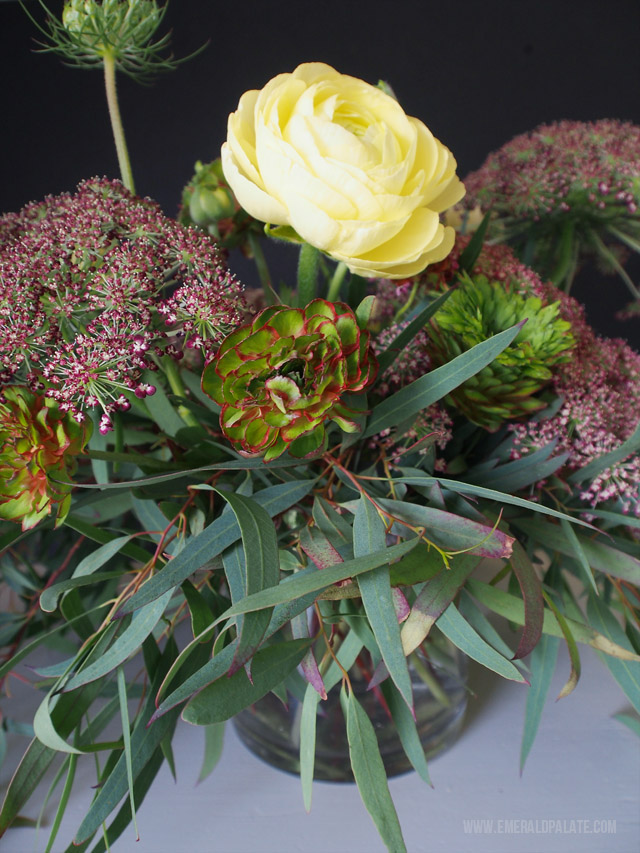 What are some challenges you've faced?
Sarah: From a business perspective, it's really challenging letting people know I'm here and getting the word out. But from a flower perspective, it's challenging dealing with seasonality and keeping flowers fresh.
Winter is the hardest in terms of flower availability, but it's the best because I can open the windows and keep the room cool…like a big walk-in fridge. In the summer it's difficult to keep the flowers cool, which is vital to their survival.

What are you most proud of?
Sarah: Getting restaurant and business clients for the first time! Getting my foot in the door and being able to get regular clients feels empowering and exciting.

What are your favorite flowers?
Sarah: It changes often! Right now I'm really loving Icelandic poppies. The leaves look like tissue paper. The texture is so pretty and the variety of colors are beautiful. You'll often see them in bright oranges, but my favorites are the champagne and peach colors.
And I know it's not a flower but I always work with eucalyptus. I feel like I can never do an arrangement without eucalyptus. The bluish color goes so well and it smells amazing!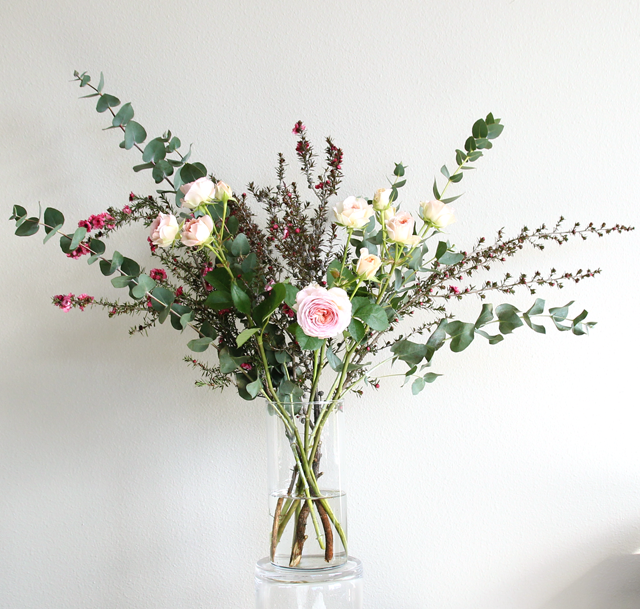 How should people care for their flowers?
Sarah: I think any flower can do well in your home. The vase life is different from flower to flower, but the nice thing about arrangements is that if something dies you can take it out.
I have a guide to flower care on my website, but I suggest changing your vase's water every 1-2 days to keep the flowers fresh. The longer it sits in its own water, the more bacteria grows.
I also recommend using flower food. I always send those with my arrangements because it helps them last longer. If anything looks limp but not dead, it means the stem got too stiff and can't get water anymore. Just cut the stem on the diagonal while under running water.
The temperature is important too because you want cool/room temperature water. One thing that can be frustrating is that they do better in cool temperatures, but once they've been exposed to heat and putting them back to cool temperatures can be destructive. They prefer stability.

Which neighborhood do you call home?
Sarah: I moved to Seattle about 7 years ago. I live in First Hill now and love it. When I visited here for the first time it felt like home even though I'm from North Carolina.

Do you have any other hobbies or talents?
Sarah:A lot of my hobbies are creative things, like photography. I recently got into calligraphy and hand lettering. I also really enjoy the outdoors: skiing, snowboarding, and hiking. And I love the water!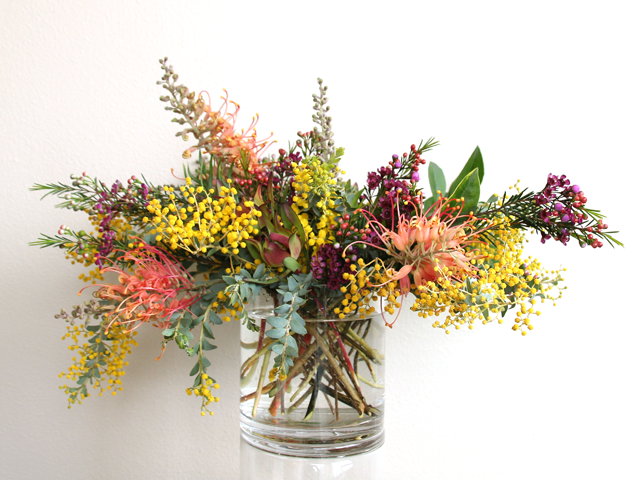 How would you recommend spending 24-hours in Seattle?
Sarah: I always encourage people to go on a walk by the water in the Sculpture Park. I think it's so pretty with beautiful views of the sound.
You also have to go to Pike Place Market. Hit up good coffee shops like Anchorhead, which I recently discovered downtown. I love everything about it. They way they brand themselves, their decorations, their beer.
Seattle also has so many great restaurants and breweries. Go to Ballard and get a good dinner, but don't forget to go to a brewery beforehand. Or one of my favorite things to do used to be to go to Paseo and take it to Gasworks, though now I think Un Bien is better (editor's note: Paseo went through some drama where it was closed suddenly and re-opened by new management. The original employees went to open Un Bien.)

What one place outside of Seattle do you recommend?
Sarah: Definitely the Olympic coast. There's so many beautiful beaches. I highly recommend Shi Shi Beach. Everyone should go there, it's beautiful.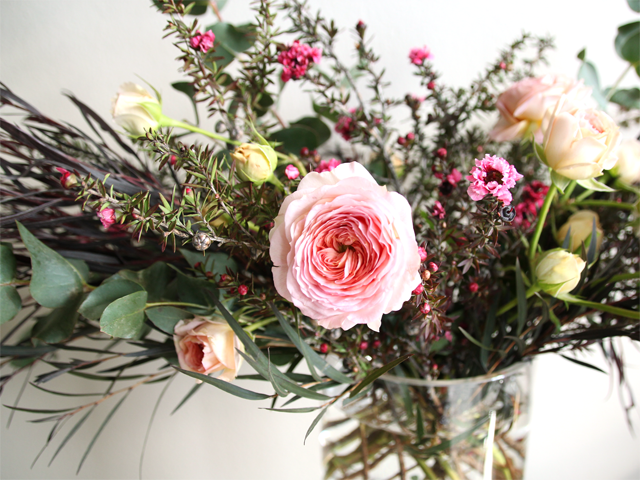 What's next for The Stemmery?
Sarah: Right now I'm focused on trying to grow my client base even more, but once we reach our next goals I'm hoping to hire some employees and eventually expand our footprint. Right now we deliver to Bellevue, Seattle, and Kirkland, but we would like to deliver to more areas!

---
Want to learn more about The Stemmery or order flowers for Mother's Day? You can find out more at thestemmery.com and use promo code EMERALDPALATE for 20% off your first order (expires May 31, 2017).
---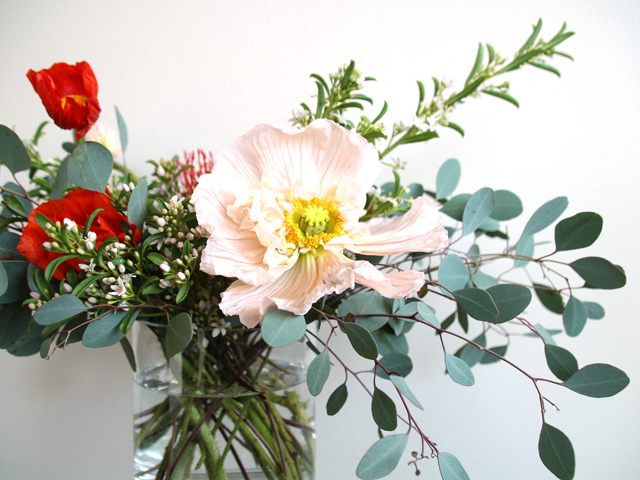 Disclaimer: This post is sponsored by The Stemmery. Conducting an interview was my idea, as I love hearing local businesses' stories. All opinions expressed in this are my own. Thank you for supporting the brands and content that help keep The Emerald Palate running!

Image Credits: All images taken with the octopus art print were taken by me. Any others were provided by The Stemmery.

Other Articles You Might Like