This past weekend was one of my favorite weekends of the year: The Goodwill Glitter Sale event.
This annual fashion event is held at the Goodwill on Dearborn St. in Seattle. The Goodwill saves all the fantastic items donated throughout the year and sells them at the Glitter Sale. This means there are fantastic finds, from designer shoes to glitzy pieces perfect for a New Year's celebration.
I learned the hard way last year that you should get to the event early, as I talk about in my 2010 Goodwill Glitter Sale post. This year, I was prepared. I went with a few friends, whereas last year I went alone. And this time I got there at 7 am, rather than 8 am. I was disappointed that the line was still around the bend, similar to where I was in line the year before. However, we got into the first group (first 300 people) when they opened the doors, so no waiting in line for the other shoppers to finish scouring the Glitter Sale.
While waiting, I asked the people in the front of the line what time they got to the event. 2:00 FRIGGIN AM the night before. Seriously? I went further down the line and in about the middle from where I was to the front of the line, they said they got there at 5:15 am. Much more reasonable. Now I know for next year the golden arrival time seems to be between 5:00 and 6:00 am.
I think the fact that I was in the first group dramatically changed my experience. There were MUCH better finds this year, and I was happy to see the options for bigger-sized girls was fantastic. My one friend who is a size 4 had a lot of trouble finding items. We would actually stalk the skinny girls in the event, wait until they discarded items, and then scour their piles like a pack of vultures. A bit pathetic, but totally worth it since we found amazing finds for her in these abandoned pieces.
So let's breakdown what we left with. After sweating, pushing, getting stuck between columns and racks, and experiencing brutal neck and back pain from a bag stuffed full of clothes, I settled on 4 pieces for a total of $129. One was the most FABULOUS Christmas sweater for an ugly Christmas sweater party I'm going to in December. The rest entailed a beautiful blush-toned cropped blazer ($7!), a leather crossbody satchel ($30), and the most fabulous navy fur-trimmed coat ($60).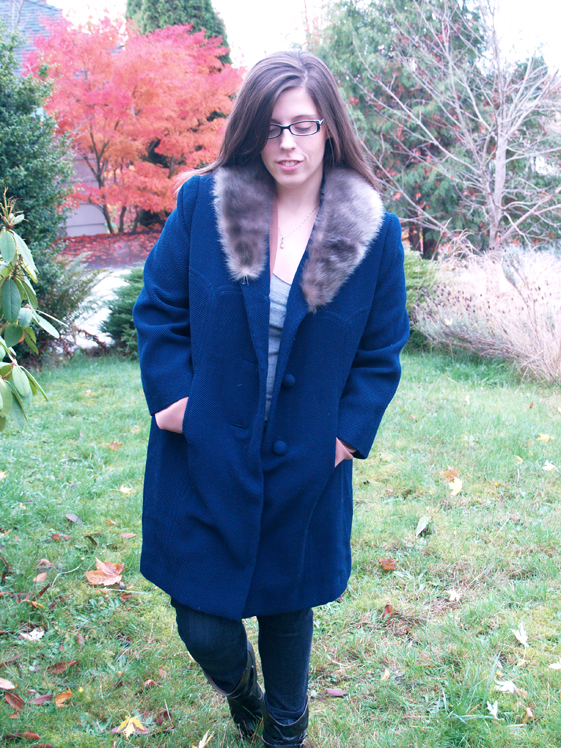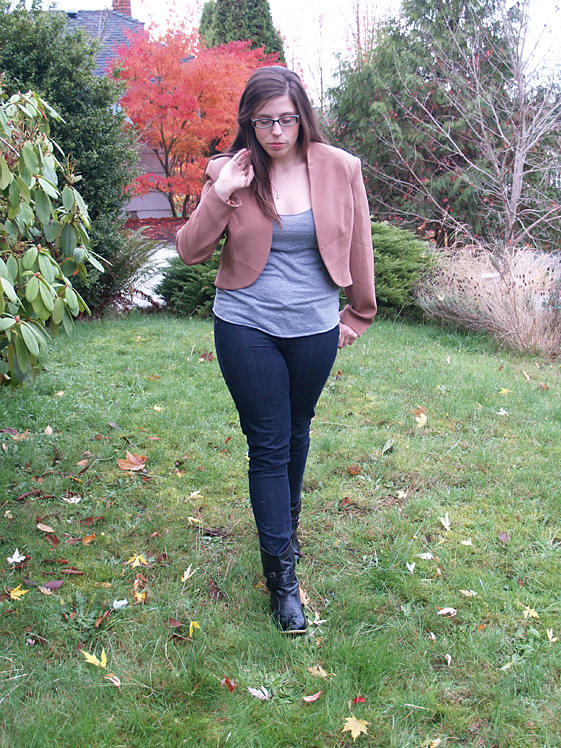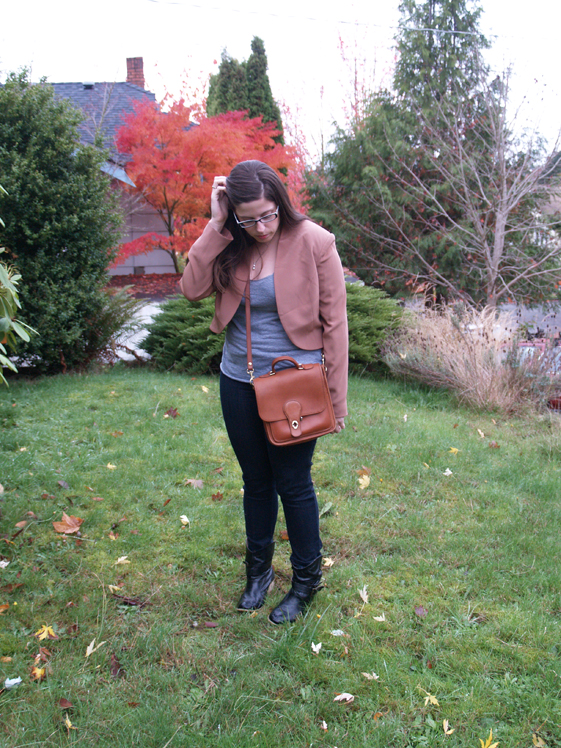 To be honest, I can't believe I only walked away with 3.5 items. I tried on over 60 items, but since I'm a stickler for fit and quality I didn't do much damage. I probably could have spent all day there, but the mayhem can be overwhelming, so we decided to head out.
Plus, there are a few items that my friends bought that I will definitely be borrowing. First, the MOST AMAZING red cap jacket, à la Little Red Riding Hood. We saw a girl from across the Glitter Sale walking around in it. We literally followed her for 5 minutes until she finally discarded it. We basically made Melissa buy it. This was a fantastic $100 find.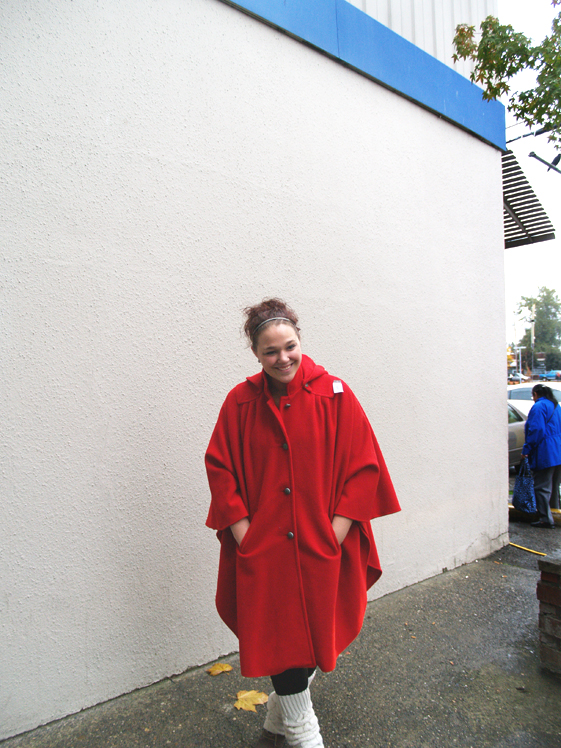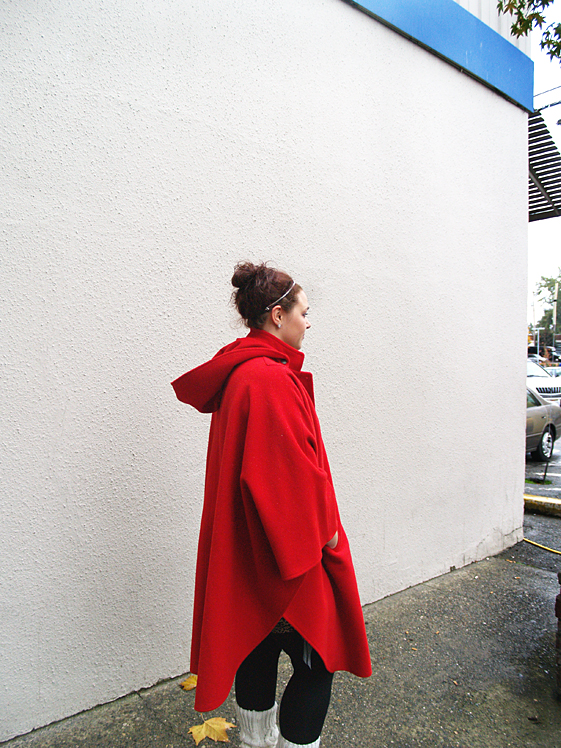 Sarah, who you may recognize from this post featuring her amazing street style, bought a lot of really cute things, most of which were a result of scouring other women's' discard piles. She spent a little under $100, including a black blazer that fits like a glove ($15), faux diamond earrings ($7), a gold slouchy sweater ($10), a black sheer blouse with glitter trim ($15), and a white sheer cardigan with bead embellishments ($30).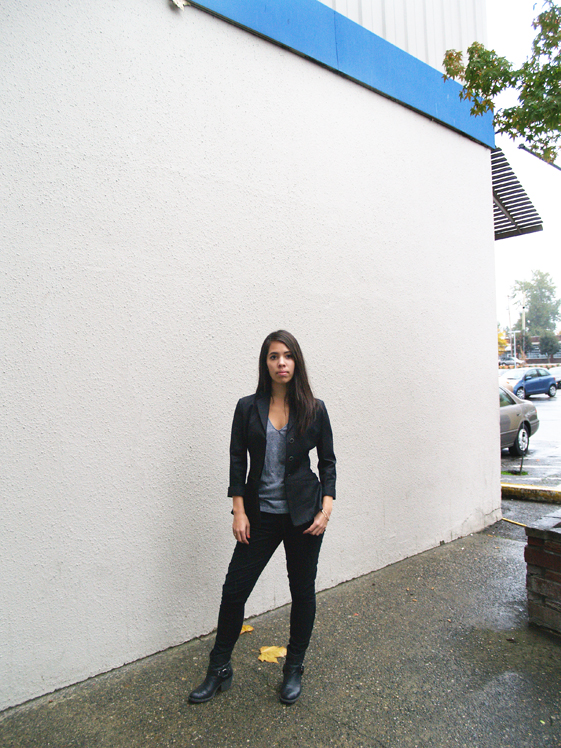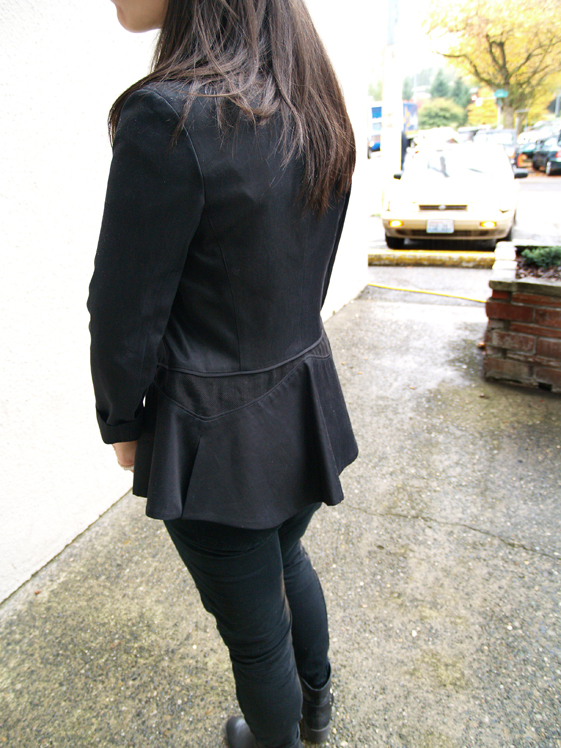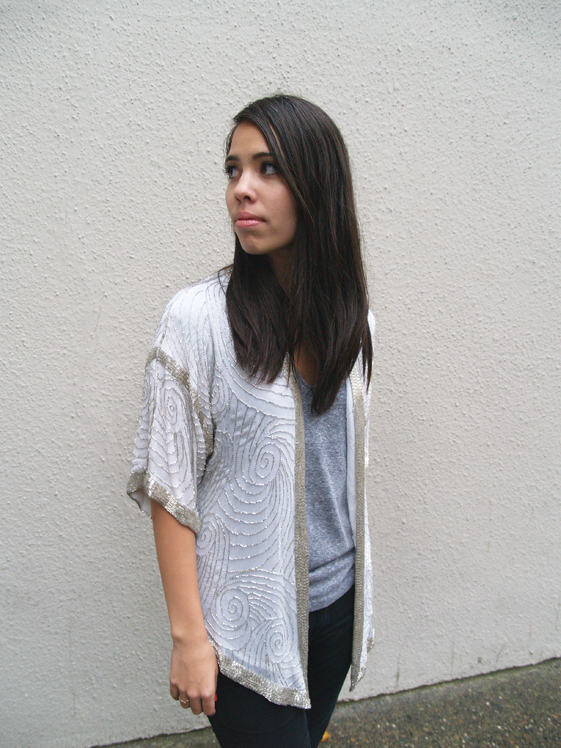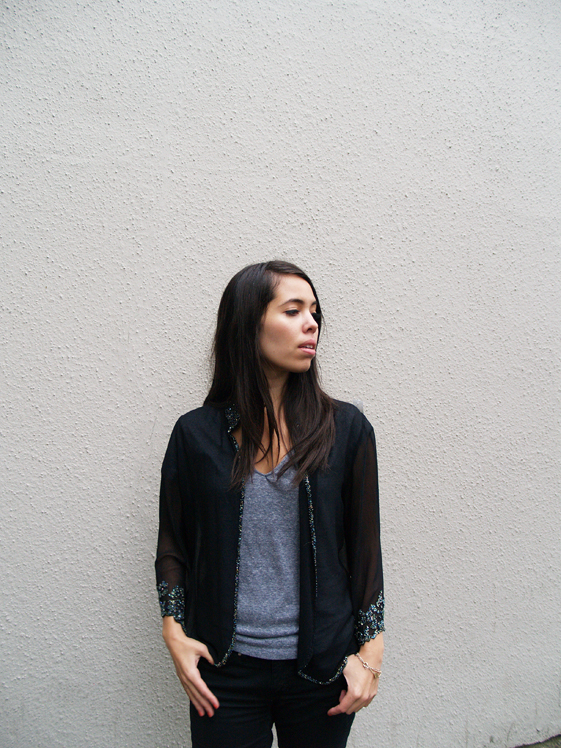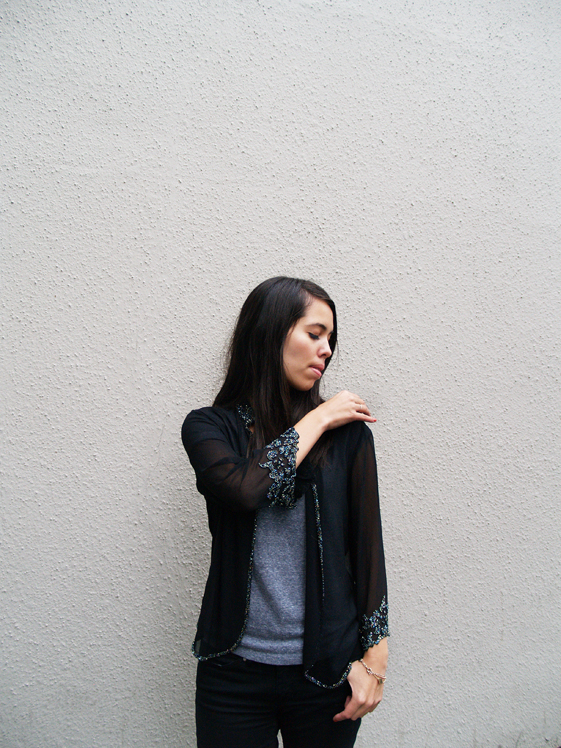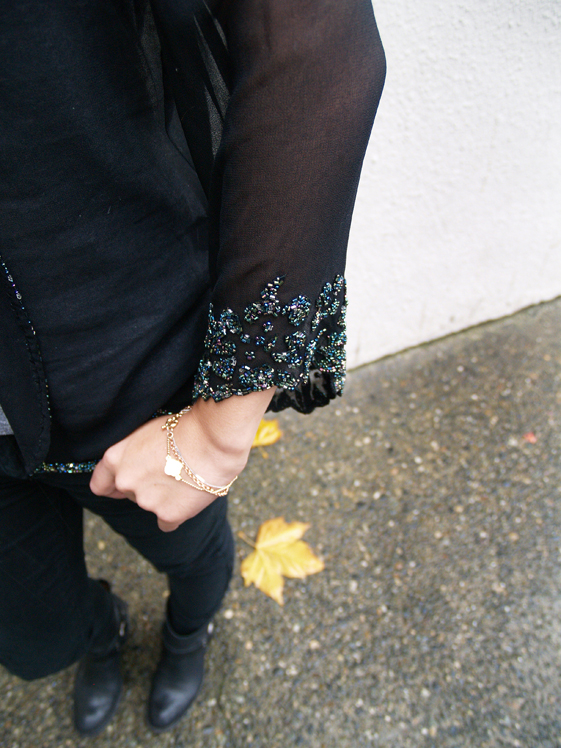 Overall, it was a fabulous event that we definitely plan on attending again next year. One of the women at the event told us that Sunday afternoons around 3 pm you will find no line, so we might experiment going both days next year. In sum, the Goodwill Glitter Sale is a great place to find affordable, on-trend fashion pieces, particularly coats and glitzy tops.
Other Articles You Might Like