Last weekend we were helping a client overhaul his wardrobe. All was going well until we came upon the infamous gingham shirt.
As soon as he saw it, his eyes got wide and he insisted it was too fancy for his casual style. The next twenty minutes consisted of us convincing him it was versatile and showing him the outfits to prove it.
Lucky us, he became a believer and now is a happy owner of a beautiful gingham dress shirt.
It got us thinking, if he is having trouble with the seemingly tame gingham print, there must be other dress shirt patterns that raise even more cause for concern.
Enter, the madras shirt.
Madras is a lightweight cotton that typically takes the form of colorful plaid fabrics. Since these shirts can oftentimes be loud and reserved for summertime, we wanted to find a madras shirt that was versatile and could be worn into the fall.
Below, we present you with the perfect madras shirt to transition into the cooler weather. We also created three looks around the shirt, ranging from fancy to casual. Hopefully this helps you put your mind at ease and inspires you to purchase a madras shirt of your own.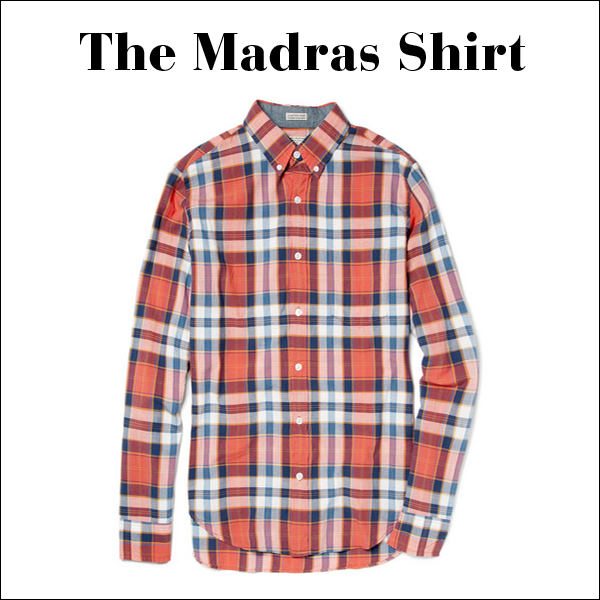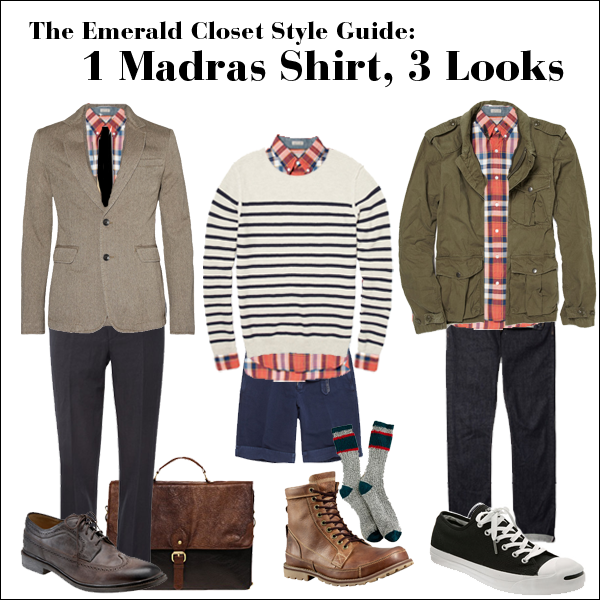 The madras shirt – J.Crew Madras Plaid Shirt – $73
From Left to Right:
Look 1: Trousers – $445, Blazer – $450, Skinny Tie – $16, Wingtip Shoes – $198, Satchel – $52
Look 2: Blue Shorts – $200, Striped Sweater – $220, Socks – $16.50, Boots – $180
Look 3: Denim – $150, Fatigue Jacket – $180, Jack Purcell's – $50
Other Articles You Might Like